Following the recent announcement, director Patty Jenkins updates the status of her Star Wars Rogue Squadron movie.
Jenkins fills in Collider that the treatment on the flick is just about complete (the treatment is a document that presents the story idea of the film before writing the entire script).
"We're very far into the — we're finishing the treatment basically, which is pretty big," she said. "So it ends up being like where you're fairly close to a well-along screenplay by the time I'm done with the treatment in my process. So yeah, we've been working on it for awhile. It's going great. I'm super excited about it. I'm super excited about the story."
Regarding just who is the writer of Rogue Squadron, Jenkins wouldn't say at this time.
"I want him to have his own proper announcement, so I'm going to wait until that comes out," Jenkins said.
Jenkins also filled in IGN that the movie is not based on the video games or any existing property but that it will be original and influenced by those properties.
"We're doing something original with great influence from the games and the books. There's a lot of things being acknowledged and understood about the greatness of all of those things, but yes, it's an original story and I'm so psyched to do it," she said.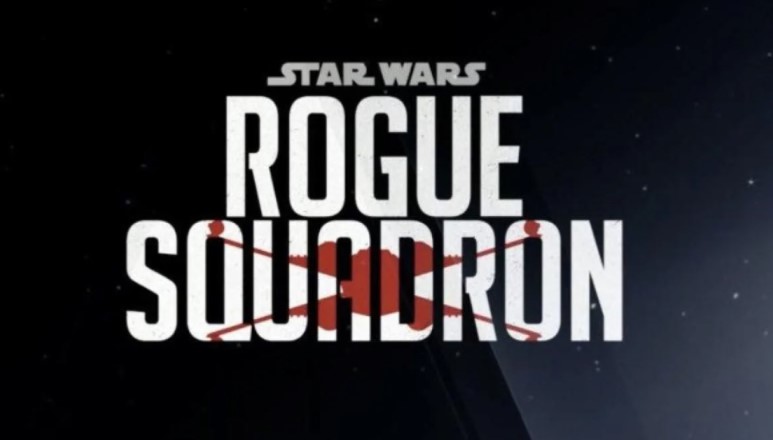 Patty Jenkins stoked for Star Wars: Rogue Squadron
Star Wars: Rogue Squadron was announced at the Disney Investor Day presentation where Jenkins said she is super excited to be tackling the project.
"I love to move fast in speed of any kind," said Jenkins. "I think that's because I grew up the daughter of a great fighter pilot and every day I would wake up and go outside and look up, and see my father and his squadron taking off in their F4s roaring across the sky and it was the most thrilling thing still I have experienced in my entire life."
Jenkins continued: "So when he lost his life in service to this country, it ignited a desire in me to turn all of that tragedy and thrill into one day making the greatest fighter pilot movie of all time but try as I might and look as I did, I couldn't find the right story ever. I kept looking and looking but I just couldn't find the right one. Until now. Now I found a movie about two things I love. So I am going to see you very soon."
Lucasfilm president Kathleen Kennedy also said at the presentation: "Patty, director of the Wonder Woman franchise, will bring her inspired vision to Rogue Squadron. This story will introduce a new generation of star fighter pilots as they earn their wings and risk their lives in a boundary-pushing high-speed thrill ride. The legend of Rogue Squadron has been long beloved by Star Wars fans and will move us into a future era of the galaxy."