Wonder Woman director Patty Jenkins will be directing a Star Wars movie with Rogue Squadron as announced at today's Disney Investor Day presentation.
Jenkins made the announcement in the following video.
The Star Wars Rogue Squadron movie will be the next movie to be released and has a Christmas Day 2023 release date and focuses on the fighter pilots made famous in the Star Wars films.
The flick will also mark the first feature film in the franchise to be directed by a woman.
It was also announced that Taiki Waititi is developing a Star Wars movie, but no specifics have been released.
"I love to move fast in speed of any kind," said Jenkins. "I think that's because I grew up the daughter of a great fighter pilot and every day I would wake up and go outside and look up, and see my father and his squadron taking off in their F4s roaring across the sky and it was the most thrilling thing still I have experienced in my entire life."
Jenkins continued: "So when he lost his life in service to this country, it ignited a desire in me to turn all of that tragedy and thrill into one day making the greatest fighter pilot movie of all time but try as I might and look as I did, I couldn't find the right story ever. I kept looking and looking but I just couldn't find the right one. Until now. Now I found a movie about two things I love. So I am going to see you very soon."
Patty Jenkins announces Star Wars: Rogue Squadron: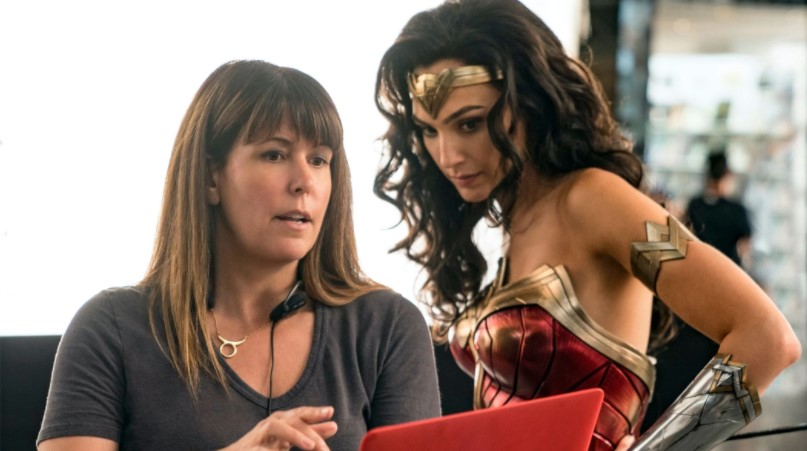 Patty Jenkins directs Wonder Woman
Jenkins has Wonder Woman 1984 coming out this month which will be released in theaters and on the HBO Max streaming service at the same time on Christmas Day.
Regarding Wonder Woman 3, Jenkins said she wants a break, which now we know why -- because she is directing Star Wars for Disney; however, it's been reported WarnerMedia paid Jenkins and the cast as if WW84 made a billion dollars at the box office in order to get a third movie out of them. Spinoffs are also in development involving the Amazons.