Disney and Lucasfilm promote the latest Star Wars releases coming to Disney Plus as well as new projects which include Obi-Wan Kenobi, Andor, The Mandalorian Season 3, Ahsoka, The Acolyte, and more.
The info comes from an exclusive article at Vanity Fair, "Star Wars: The Rebellion Will Be Televised," which includes new images and in-depth interviews, so head on over there for the full article.
Below are some highlights, and worth a mention is the promotion comes a week prior to Star Wars Celebration which takes place May 26-29 at the Anaheim Convention Center in Anaheim, California where it's confirmed there will be even more announcements and news.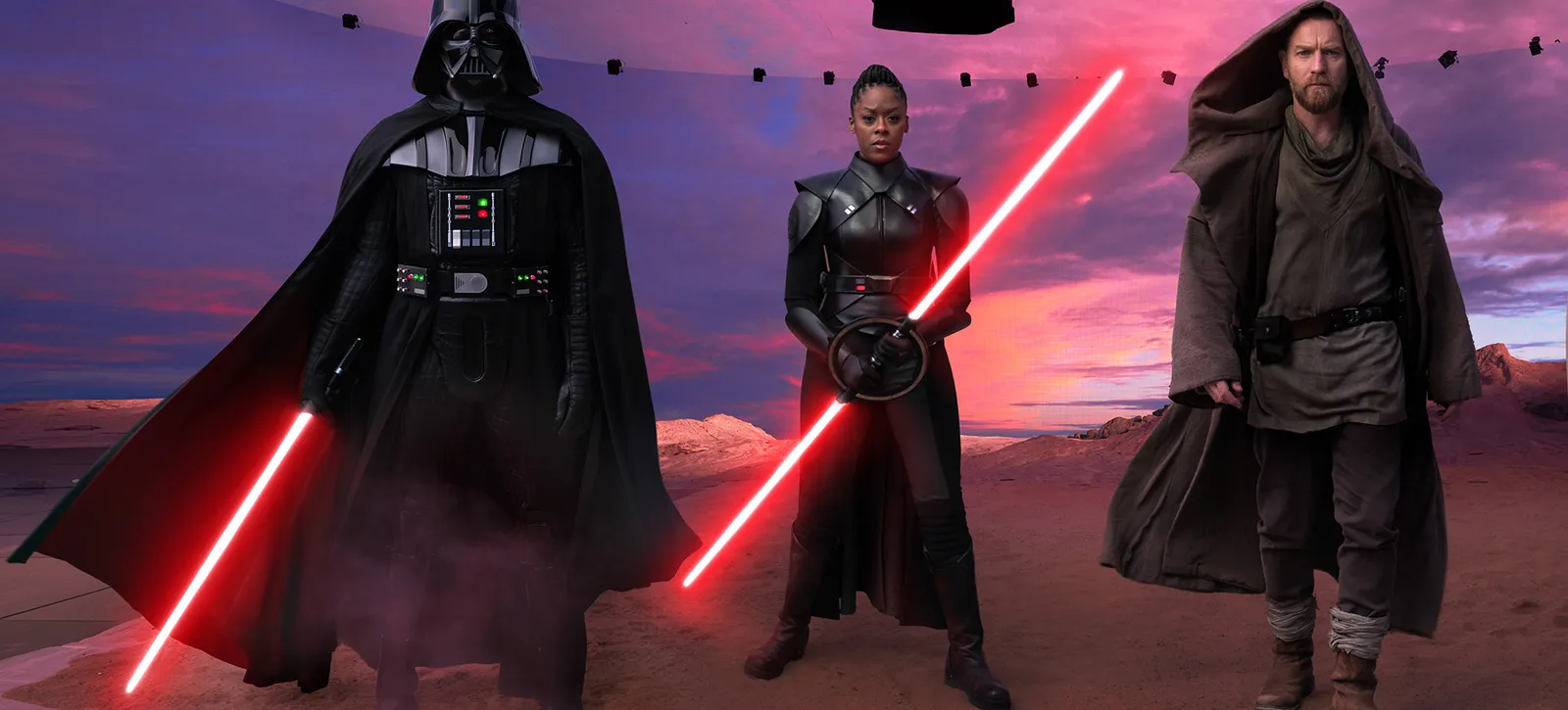 Obi-Wan Kenobi details:
The article states the series will be "tracking the character 10 years into his time on the desert world of Tatooine, where he serves as a distant guardian to young Luke Skywalker and is hunted by a dark side 'Inquisitor' named Reva (played by The Queen's Gambit's Moses Ingram)."
The original plan was to make Obi-Wan Kenobi a movie where McGregor came up with the idea to see Obi-Wan as "a broken man, a man who's lost his faith."
"He always has a funny line to say or always seems to be calm and is a good warrior or soldier or whatever, but to see that man come apart, and see what gets him back together again—that's where we started," said McGregor.
Hayden Christensen is also back as Darth Vader where the article mentions "you do need Christensen to show the audience the hotheaded but compassionate man who was lost when Anakin Skywalker became Vader."
"A lot of my conversations with Deborah were about wanting to convey this feeling of strength, but also coupled with imprisonment," Christensen said. "There is this power and vulnerability, and I think that's an interesting space to explore."
Director Deborah Chow also said she looked at the Obi-Wan and Vader relationship from the perspective that Obi-Wan and Anakin loved each other.
"For me, across the prequels, through the original trilogy, there's a love-story dynamic with these two that goes through the whole thing," Chow said. "I felt like it was quite hard to not [include] the person who left Kenobi in such anguish in the series… I don't know how you could not,… I don't think he ever will not care about him. What's special about that relationship is that they loved each other."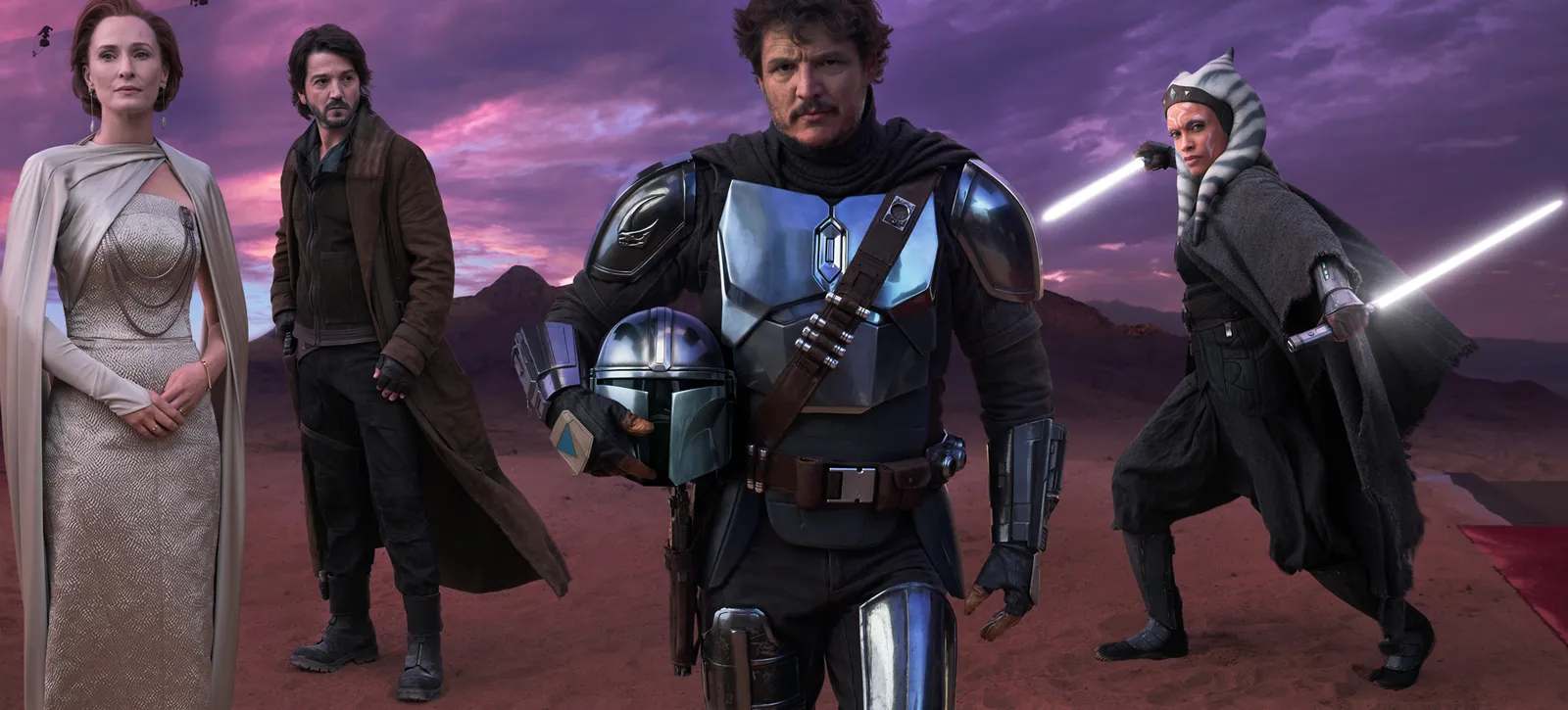 Andor details:
Details revealed about the Andor Disney Plus series is that it will be released late this Summer and explores "Andor's backstory, revealing what drew him into the galactic Rebellion and how he evolved from a self-serving nihilist into a selfless martyr."
Diego Luna returns from Rogue One and "describes Andor as a refugee story, with desperate people fleeing the Empire at the full force of its power."
It's also confirmed the show will focus on the enigmatic Rebel leader Mon Mothma, played by Genevieve O'Reilly.
The article states: "In Andor, her story will run parallel to the title character, whom we know will eventually become one of her key agents".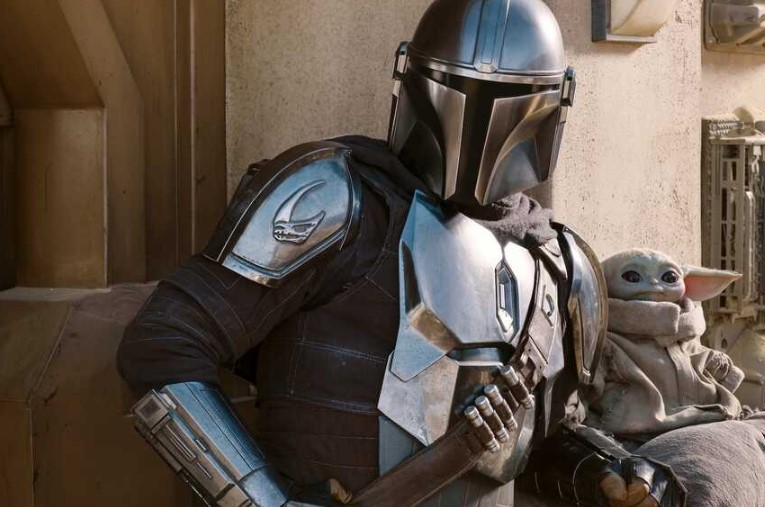 The Mandalorian Season 3 details:
The article doesn't mention many specifics about The Mandalorian Season 3, but it does go into how the series came up with the idea to use Baby Yoda, which was an idea from Jon Favreau.
It's also mentioned The Mandalorian Season 3 will drop in late 2022 or early 2023 and that it reunites "Pedro Pascal's helmeted gunfighter with his little green ward (you know who)."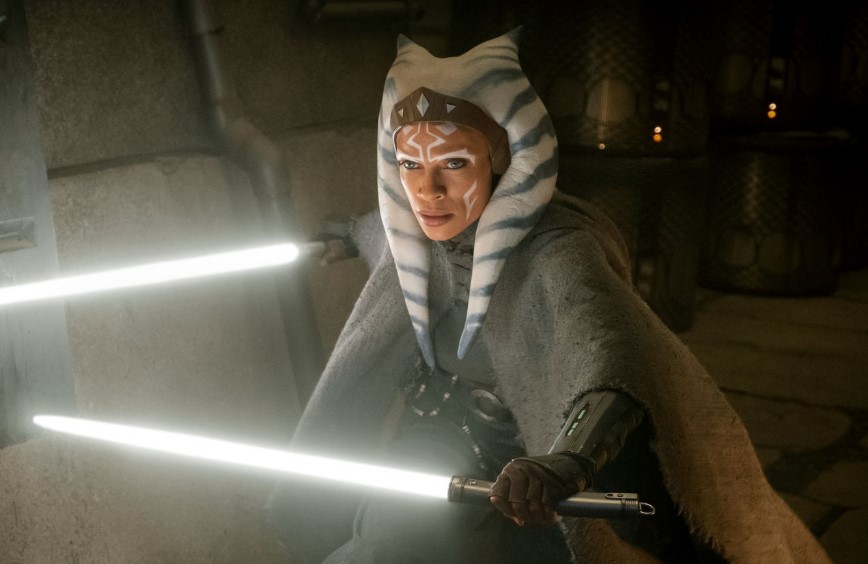 Ahsoka details:
Again, not many new details but Ewan McGregor did confirm his wife Mary Elizabeth Winstead will also star in the series.
It's also said Ahsoka will appear on Disney Plus in 2023 and they still can't confirm if Hayden Christensen is in the show.
It is said Rosario Dawson's Ahsoka is "hunting an Imperial grand admiral named Thrawn who vanished into deep space at the conclusion of the animated Rebels series, is likely to be explored further, although plot details are still being tightly held."
The Acolyte details:
It's noted The Acolyte is slightly further off and is set during the galaxy's High Republic era about a century before the era of the Skywalkers and a hundred years before The Phantom Menace.
It said that the series "reportedly" stars Amandla Stenberg.
The show is in its casting phase with the writing largely complete, according to showrunner Leslye Headland.
"A lot of those characters haven't even been born yet. We're taking a look at the political and personal and spiritual things that came up in a time period that we don't know much about. My question when watching The Phantom Menace was always like, 'Well, how did things get to this point?' How did we get to a point where a Sith lord can infiltrate the Senate and none of the Jedi pick up on it? Like, what went wrong? What are the scenarios that led us to this moment?" said Headland.
The article also notes "Headland describes The Acolyte as a mystery thriller set in a prosperous and seemingly peaceful era, when the galaxy is still sleek and glistening."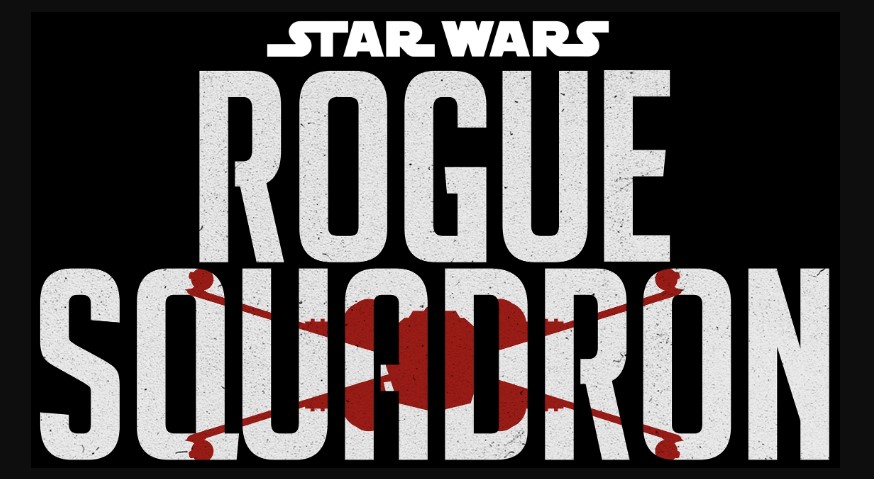 New project details:
The article also went over new and upcoming projects.
"Grammar Rodeo"
A new series that doesn't have a title as of yet is using the codename "Grammar Rodeo" which is a reference to an episode of The Simpsons where Bart and his schoolmates steal a car and run away for a week, using a phony educational event as an alibi:
The show takes place during the post–Return of the Jedi reconstruction that follows the fall of the Empire, the same as The Mandalorian, but its plot remains a secret. It's created and executive-produced by director Jon Watts and writer Chris Ford, who made Spider-Man: Homecoming for Marvel. A casting notice has called for four children, around 11 to 12 years old. Inside Lucasfilm, the show is being described as a galactic version of classic Amblin coming-of-age adventure films of the '80s.
Taika Waititi, Rogue Squadron, Kevin Feige, Rian Johnson details:
Regarding new Star Wars movies, it's said the Taika Waititi film will "likely arrive first."
The Patty Jenkins Star Wars: Rogue Squadron is again said to be still happening but is "further off."
Update: Patty Jenkins reveals Star Wars: Rogue Squadron is still in development but is not guaranteed.
When asked if it is true that Marvel Studios president Kevin Feige will produce a Star Wars film, Kathleen Kennedy replied, "I would love to see what movie he might come up with, but right now, no, there isn't anything specifically."
Kennedy also confirms the new Star Wars Trilogy from Rian Johnson that was announced five years ago has been "back-burnered."
"Rian has been unbelievably busy with Knives Out and the deal that he made at Netflix for multiple movies," said Kennedy.
Again, check out the article at Vanity Fair for more and tune in to Star Wars Celebration at the end of May.