Earlier saw Gal Gadot offer an update on Wonder Woman 3, with new rumors offering the flick could be a girl power movie as Supergirl and Hawkgirl might be a part of the film along with additional female DC superheroes.
The rumors come via YouTuber Grace Randolph on Twitter.
"Here's some more tea for you – there's a good chance Wonder Woman 3 will feature Sasha Calle's Supergirl & maybe some other female DC heroes!" tweeted Randolph. "I'm hearing Hawkgirl is being considered… LOVE IT – hopefully it will be like Grudge Match animated episode…"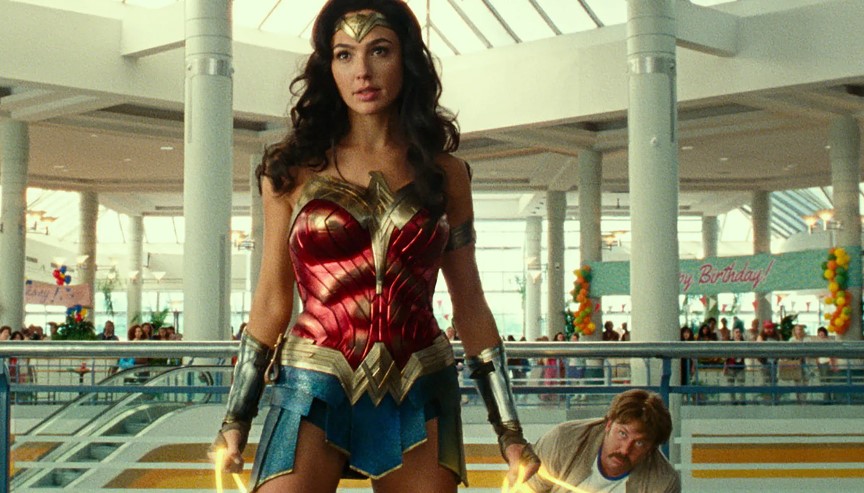 Let's hope Wonder Woman 3 is better than WW84
The potential inclusion of the Sasha Calle Supergirl in Wonder Woman 3 is interesting as the Sasha Calle Supergirl is debuting in the upcoming The Flash movie and there have been rumors that Wonder Woman will appear in The Flash as well, with rumors claiming a different version than the Gal Gadot Wonder Woman, while at the same time, other rumors have speculated that Gal Gadot did film scenes for The Flash.
It has also been assumed that the Sasha Calle Supergirl is from an alternate universe, possibly the Michael Keaton Batman universe, so if the Sasha Calle Supergirl is going to appear in Wonder Woman 3, those rumors that the end of The Flash will merge and reboot the DCEU with the Michael Keaton Batman universe might be true.
Regarding Hawkgirl, Dwayne Johnson previously confirmed he wasn't allowed to use the character for Black Adam, which seems odd because he is using Hawkman, so it seems as if WB does have plans for Hawkgirl in some form, which could be for Wonder Woman 3.
And if Wonder Woman 3 is a girl power flick, let's hope it does a better job than Birds of Prey which, similar to Wonder Woman 1984, was a complete failure.