Following the recent teaser, it's claimed that The Flash movie will reboot not only Batman but the DCEU.
According to Twitter user @ViewerAnon, following the Batgirl directors stating the "real" Batman will appear in their Batgirl movie, ViewerAnon claims the "real" Batman referred to is the Michael Keaton version, with the Twitter user adding that the end of The Flash movie will merge the DCEU with the Tim Burton universe and Michael Keaton will be Batman:
It's Keaton. At the end of THE FLASH the DCEU and Burtonverse will have merged and Keaton will be Batman, if that wasn't already clear.
Michael Keaton has already been rumored to appear in Batgirl, serving in a mentor role to Barbara Gordon, similar to the Batman Beyond story, and it has also been assumed that The Flash movie would reboot the DCEU in some form, but I believe this is the first we've heard about the DCEU merging with the Keaton universe (which if so, sounds as if the Burtonverse will be wiped out or vice versa).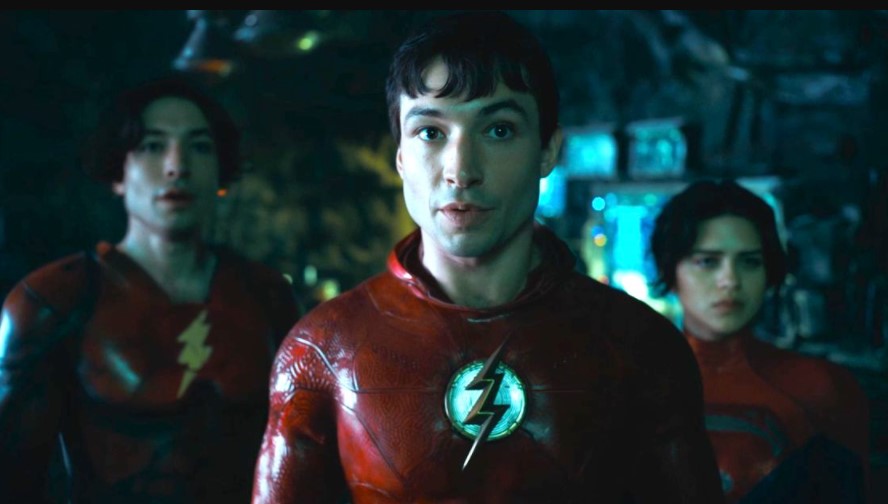 The Flash: DCEU reboot in the works but where will it go?
Back at the 2019 San Diego Comic-Con, DC insiders filled me in some sort of soft DCEU reboot was in the works involving the Matt Reeves and Robert Pattinson Batman, J.J. Abrams' new Superman, and James Gunn, but it could be possible that things changed, or that the DCEU reboot will continue to happen down the road slowly merging and replacing the characters.
ViewerAnon also adds that his info is a year old or so, so again, things could have changed, which could mean there might be two versions of Batman (or three counting Pattinson) with Ben Affleck sticking around as the Dark Knight, and another recent rumor also offered that Keaton and Affleck will have a scene together:
I doubt it BUT I suppose it's possible and things have changed since I last heard. Affleck filmed two months after Keaton wrapped but actors performing against stand-ins is way more common than you'd think in big movies with lots of names.

Basically, believe in the power of positive thought if you like Batfleck as most of my FLASH info is over a year old. I am not an authority on it.
Some fans are also hoping that with the Discover WarnerMedia merger, that Discovery will take a liking to the SnyderVerse, keep Ben Affleck as Batman, and return Zack Snyder to the DCEU in some form.
There were rumors and speculation a while ago that Zack Snyder would continue his DCEU on HBO Max as part of the Multiverse, but it all just looks to be rumor as of now.
Just a hunch, but I am guessing (hoping) The Flash will be recast and Ezra Miller will also be out.