Could there be something to that Dwayne Johnson Marvel rumor, as The Rock oddly enough in a recent interview doesn't mention Black Adam when talking superheroes?
Dwayne Johnson really appeared on The Kelly Clarkson Show talking how well Kevin Hart is doing after the accident, and he spoke about Jumanji 2, and he also mentioned how his latest movie Hobbs & Shaw managed to take the number one spot at the box office for four weeks in a row with mention of Marvel movies, but when it came time to talk about Black Adam, for some reason, he didn't talk about playing the role or being attached to the film.
"With Hobbs & Shaw, you know you make these movies and you put your best foot forward, you hope that people respond to them, and with Hobbs and Shaw, just this past weekend we wound up being the number one movie in the world again for four weekends in a row, and we broke a record," Johnson said. "Yes! It's so cool. It's insane. So the previous record was held by Avengers and Captain Marvel and Spider-Man… Yes, we beat the superheroes! So it's crazy. So yes, so thank you, guys, so much for the support. I appreciate it."
Kelly Clarkson then said that she feels like she wants Dwayne Johnson to be a superhero (obviously unaware of Black Adam): "I feel like I want you to be a superhero. I love superhero films and I love you, so I feel like everyone is making superhero movies. Somebody make him a superhero, too, because I want you to do it," she said.
Dwayne Johnson replied with only, "One day. One day."
Why it seems odd is because Dwayne Johnson is hardly one to miss an opportunity to promote something. It seems he had a prime opportunity to mention how he is starring in a superhero movie with DC's Black Adam, but again, for some reason, he didn't. So why didn't The Rock take advantage of the opportunity to talk up Black Adam?
Now the reason Dwayne Johnson didn't talk Black Adam could be because time might have been a factor or that Kelly Clarkson changed the subject, or even that Johnson figured talking Black Adam to Clarkson, who was clueless (or was she?), might take too much time and derail the interview, but it does seem really strange that all he says is, "One day. One day."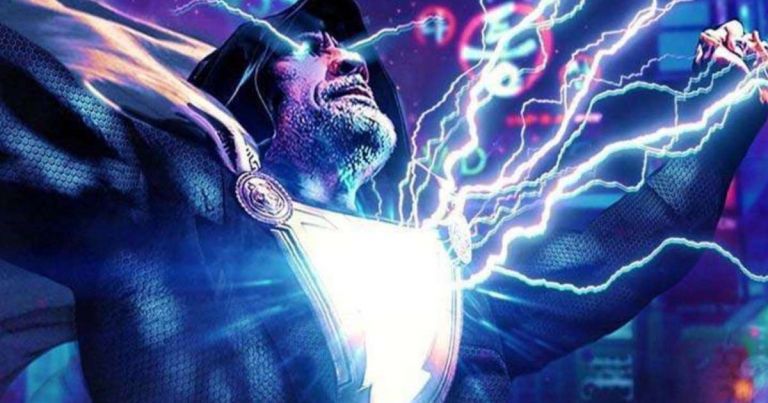 Dwayne Johnson Marvel rumors
Regarding the Marvel rumors, it is claimed that Dwayne Johnson has been in deep discussions with Marvel Studios president Kevin Feige to play Namor in Black Panther 2. It is claimed that Dwayne Johnson is unhappy with Warner Bros. as, according to rumor, WB cut the budget of Black Adam, so The Rock is ticked off big time. The rumor is actually paired with Henry Cavill also leaving DC and going to the MCU (as both Cavill and Johnson share the same manager, The Rock's former wife, business partner and co-producer, Dany Garcia).
Word about Dwayne Johnson having a meeting with Marvel actually came from Johnson himself, as following the huge success of The Avengers: Endgame, Johnson revealed on Instagram that he was going to have dinner with Kevin Feige.
The Rock has said filming on Black Adam is supposed to start next year and the flick has a director with Jaume Collet-Serra, but it hasn't yet been officially announced and has no release date.
Another possibility is that The Rock is playing hardball with Warner Bros. in that he is teasing he might go to Marvel if they really do cut the budget on Black Adam. Interestingly enough, it has been reported that Garcia (Johnson's manager) played hardball with Warner Bros. over getting Henry Cavill a new contract. The bad news is that it appears as if Garcia struck out as Cavill recently revealed at Comic-Con that he dropped out of the Superman role to do The Witcher. I was also told by DC insiders that J.J. Abrams is taking on Superman and will recast with a younger actor. If The Rock is gambling, it could mean he could lose out on Black Adam as well.
Watch the interview with Dwayne Johnson on Kelly Clarkson: