It is being claimed that Dwayne Johnson is not happy with DC and wants to play the role of Namor in Black Panther 2 for Marvel.
The rumor comes from the Lords of the Long Box YouTube channel and offers that Johnson is p-ssed that DC has lowered the budget on his Black Adam movie.
It's further claimed that Dwayne Johnson is in deep talks with Marvel Studios president Kevin Feige in regards to playing Namor in Black Panther 2 and that an announcement might be coming at this month's D23 Expo, which may also include Marvel's Phase 5 slate.
The Rock did tease a meeting with Kevin Feige.
Regarding Dwayne Johnson being contracted to play Black Adam in the DCEU, he can do both. I believe it is illegal for an actor's contract in California to have a non-compete clause. It could also be possible that Johnson simply bails on Black Adam as well if he isn't happy.
Another possibility is that the Namor Black Panther 2 rumor was started in order to get DC worried so they give Johnson the budget he wants for Black Adam, for fear of him leaving DC.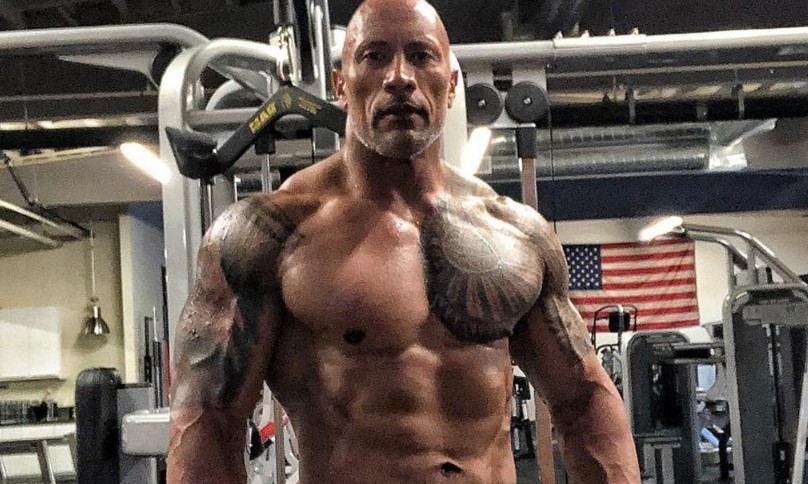 Dwayne Johnson MCU bound as Namor for Black Panther 2?
The YouTubers also brought up the fact that Dwayne Johnson is super jacked, while Namor in the comics tends to be depicted as being slender. A good point is brought up in that having Namor muscular like Johnson would be a good way of having Black Panther overcome the odds.
Rumors have it that Namor wants to take over Wakanda for some reason in Black Panther 2, so seeing a super jacked Namor versus Chadwick Boseman's "normal" Black Panther could be looked at as an underdog scenario, i.e. David vs Goliath, so it could work pretty well on screen.
I go over why Dwayne Johnson might want to leave DC here, which may very well be connected to Henry Cavill.
Regarding Black Panther 2, Ryan Coogler is currently writing the script and will return to direct. It is rumored that Marvel will be announcing their Phase 5 slate at the upcoming D23 Expo, so maybe a release date will become known.
Head on over here for tons more rumors including Secret Wars, Annihilation, X-Men and more.