The Avengers: Endgame is the biggest movie of all time, which is the culmination of Marvel's hugely successful franchise of 22 movies. Dwayne Johnson, who is supposed to play DC's Black Adam, takes notice and offers congratulations to the cast and crew on Instagram where he lets it be known he will be having a meeting with Kevin Feige.
"Just taking a moment to send out a huge and heartfelt congratulations to the Avengers for breaking box office records all around the world. I'm sorry. Shattering that sh-t all around the world and delivering the biggest movie of all time," Johnson says in the following video. "Enjoy the win. Cast. Crew. Filmmakers. All of Marvel. All of Disney. I'm so incredibly impressed and very, very proud by the way. Very happy for you guys. The Cast. All my buddies. Scarlett, Josh, my Jumanji partner in crime, Karen Gillan. The very attractive Chris Hemsworth and of course the king himself Robert Downey Jr. Again, congrats guys. Enjoy the win. Congrats to the directors, the Russo brothers. Brilliant job storytelling with these movies. I can't wait to see what you guys have next down the pike."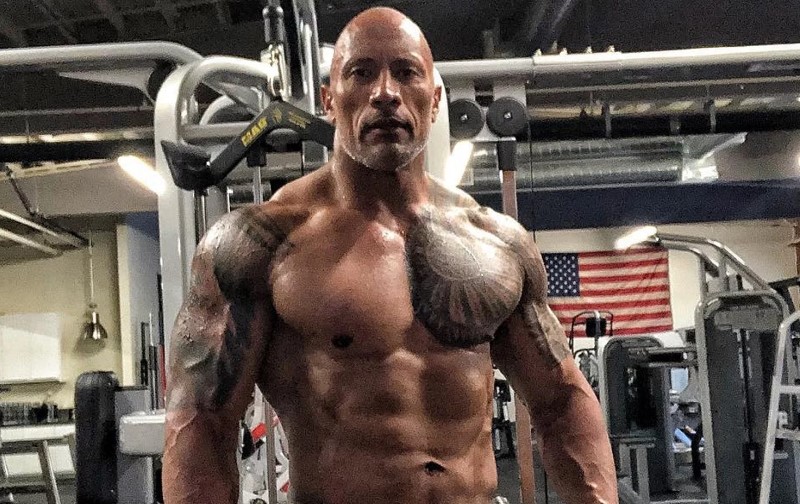 Dwayne Johnson continues by congratulating his friend, Kevin Feige.
"And of course congratulations behind the architect to the mastermind behind this whole thing, Kevin Feige. Congratulations, my friend," says Johnson. "It's been so cool to watch and witness, and learn, as I watch you and your team just meticulously story tell. Over the years. It has just been so incredible. The biggest movie of all time! Holy sh-t! Look what you did. Look what you guys did, Kevin. Congrats, and I know our assistants have been trying to get us together for dinner for months now. We're both super busy boys, and I look forward to our schedule linking up."
The post also saw comments from Hemsworth, Karen Gillan and the Russos.
"Your a legend mate," said Hemsworth.
"Thanks DJ!!!!!!" replied Gillan.
"Much love my man. Greatly appreciated," said the Russo brothers.
Regarding whether or not Dwayne Johnson could actually jump ship to Marvel remains to be seen as he and his team are currently producers on Shazam! and the Black Adam movie, which has yet to be officially announced. What is interesting is that Johnson's team also manages Henry Cavill who is rumored to be out of the DCEU. Shazam! has done okay at the box office, but nothing specular. Johnson obviously recognizes how well Feige has done with Marvel and probably has had a thought or two about starring in a Marvel movie himself. While The Rock might not be coming to the MCU, if it happened, who should he play?