Sunday night saw Kevin Hart sustain major injuries while involved in a car accident as a passenger in his 1970 Plymouth Barracuda.
It's reported Kevin Hart was hospitalized following a car accident in Malibu Hills, Calif. last night around 1 am when the driver, Jared Black, lost control and hit an embankment which injured both Hart and the driver.
Reports offer that 40-year-old Hart and the driver sustained major back injuries and were were treated at a local hospital, with a third passenger also involved and not sustaining major injuries. It's said the driver and third passenger were found pinned under the crushed roof, which the local fire department had to saw off.
CNN offers that Hart left the scene to his nearby residence to get medical attention, as stated by a California Highway Patrol incident report.
Update: Hart's wife told TMZ that her husband is going to be okay: "He's good, everybody's good. Thank God," she said. "He's fine, he's awake." The site further offers that Hart is expected to stay in the hospital for a few days as he recovers.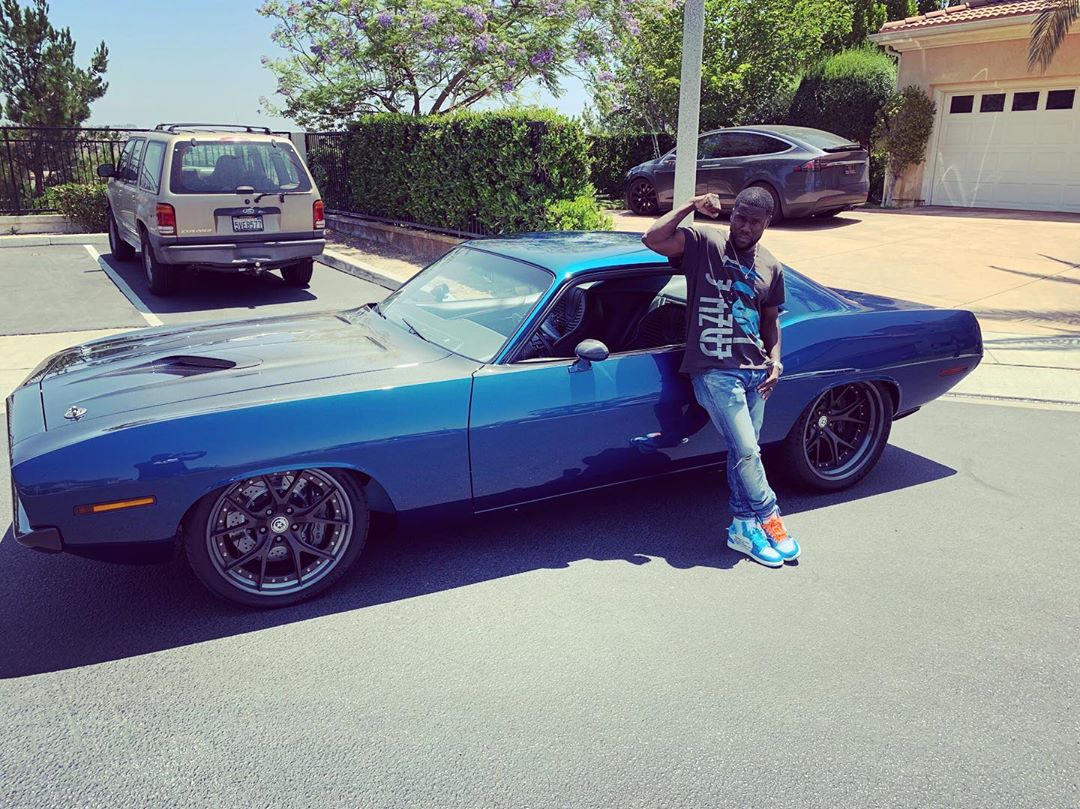 Kevin Hart involved in major car accident
Alcohol is said to not to have been a factor as the driver was not under the influence.
TMZ has images and video of the car crash where the car is completely destroyed with the front end smashed and the roof is gone.
This past July saw Kevin Hart post an image (pictured above) of himself with his 1970 Plymouth Barracuda offering on Instagram, "I added some more muscle to the family for my 40th….welcome home 'Menace' #MuscleCarLover."
Some of Kevin Hart's co-stars and celebrities, including Dwayne Johnson, have reacted offering their support for Hart, who is known for Jumanji, Central Intelligence and more.
Get well soon, brother —-❤️

Kevin Hart Hospitalized After Serious Car Accident | Hollywood Reporter https://t.co/aLtKyjQQUi

— terry crews (@terrycrews) September 1, 2019
Damn we gotta ———— for Kevin Hart. One of the best people period. Get welll soon buddy. ❤️❤️❤️

— Jamie Kennedy (@JamieKennedy) September 1, 2019