Henry Cavill reveals he was recently in Phoenix, Arizona to attend the Pro And Rising Phoenix Women's Bodybuilding World Championship which saw his manager, Dany Garcia, participate in the event.
Henry Cavill posted an image of Dany Garcia on Instagram showing off her super-jacked bod.
"Leaving Phoenix after having had a truly enlightening experience watching extraordinary women grace us with their hard work and dedication on stage in a professional bodybuilding competition," Henry Cavill said. "When I say it was enlightening, I mean it has changed my perspective on what a body can look like. To see the level of commitment to creating their own personal works of art using their bodies was remarkable. And yet, for me, the show was all about watching the exceptional Dany Garcia on stage and seeing her flawless grace of movement and personality during a period of time where the body and mind is taxed beyond what we would consider bearable. Dany, you are one of a kind. Truly truly. @danygarciaco"
Garcia, who happens to also be Dwayne Johnson's manager, business partner, co-producer and former wife, replied, "I'm not crying .. you're …..well okay, I'm crying lol!!! So wonderful having you there and all of your amazing support through this long and magnificent journey. You're the best!!"
Dany Garcia also posted on Instagram that a big announcement is coming tomorrow with Dwayne Johnson: "Shhh, it's a secret. @TheRock and I have a very, very special announcement to share tomorrow morning. A BIG something we've been working on JUST FOR YOU!!! #AthleticsWellnessEntertainment."
See below!
While in Phoenix, Henry Cavill also welcomed his favorite NFL team, the Kansas City Chiefs, to the jungle.
Update: Johnson and Garcia announced Athleticon. See below.
Henry Cavill's manager Dany Gacia: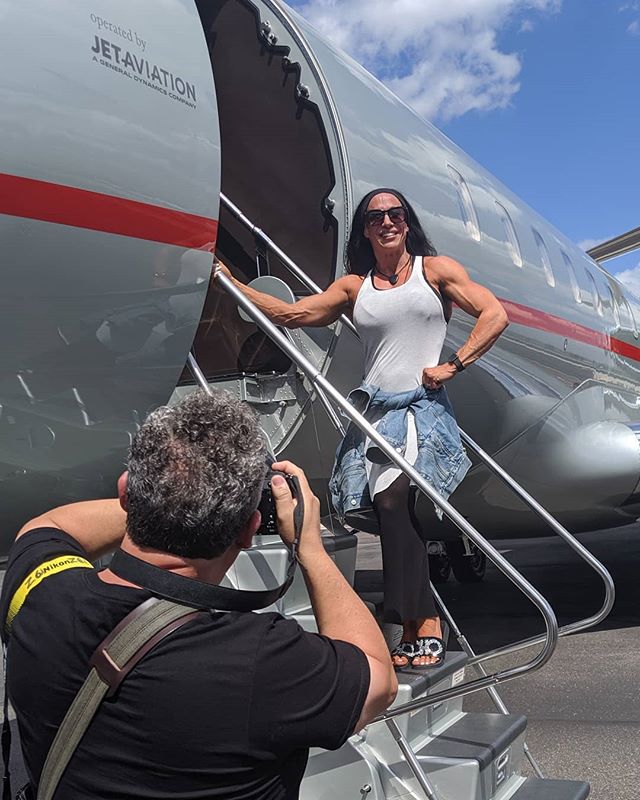 Dany Garcia teases Dwayne Johnson announcement:
Dany Garcia: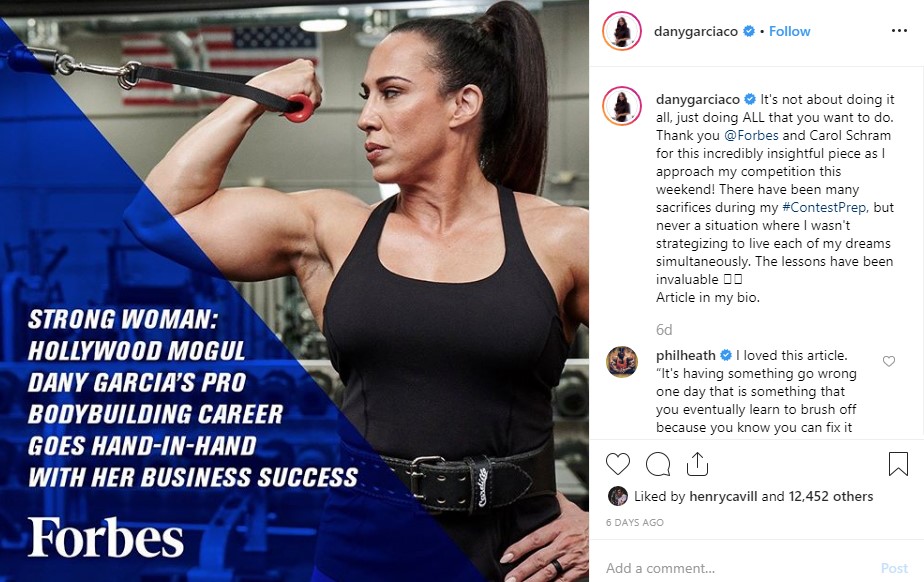 Athleticon announcement: