It's again being said that the Marvel Netflix characters and shows, including Daredevil and Defenders, will be returning to Marvel and will air on FX and HULU.
Last month saw it rumored by TVO from the Lords of the Long Box YouTube channel that Marvel Studios president Kevin Feige and Head of Marvel TV Jeph Loeb have worked out their differences and are now working together to make Marvel one cohesive universe (Marvel Studios and Marvel TV are separate companies at Disney who have been said to not get along).
It's now again further claimed that Kevin Feige will be bringing back the same actors to play the Marvel Netflix characters on FX, which would include fan favorites such as Charlie Cox as Daredevil and Vincent D'Onofrio, who has been vocal on social media about a return, as Kingpin.
Regarding the perceived change between Feige's Marvel Studios and Loeb's Marvel TV, it's said to be because of connecting the Marvel Universe with Disney Plus and HULU (which can be bundled together with ESPN Plus), as the new episodes and seasons of Daredevil, Defenders or what have you that air on FX will eventually be found on HULU.
It's said FX is a better choice for shows like Daredevil because FX shows are more gritty mature shows that enable the occasional f-bomb, while Disney Plus will basically be PG to PG-13.
Netflix still has the rights to their versions of the shows for a couple of years, so look for Daredevil to return sometime after that assuming all these rumors are true.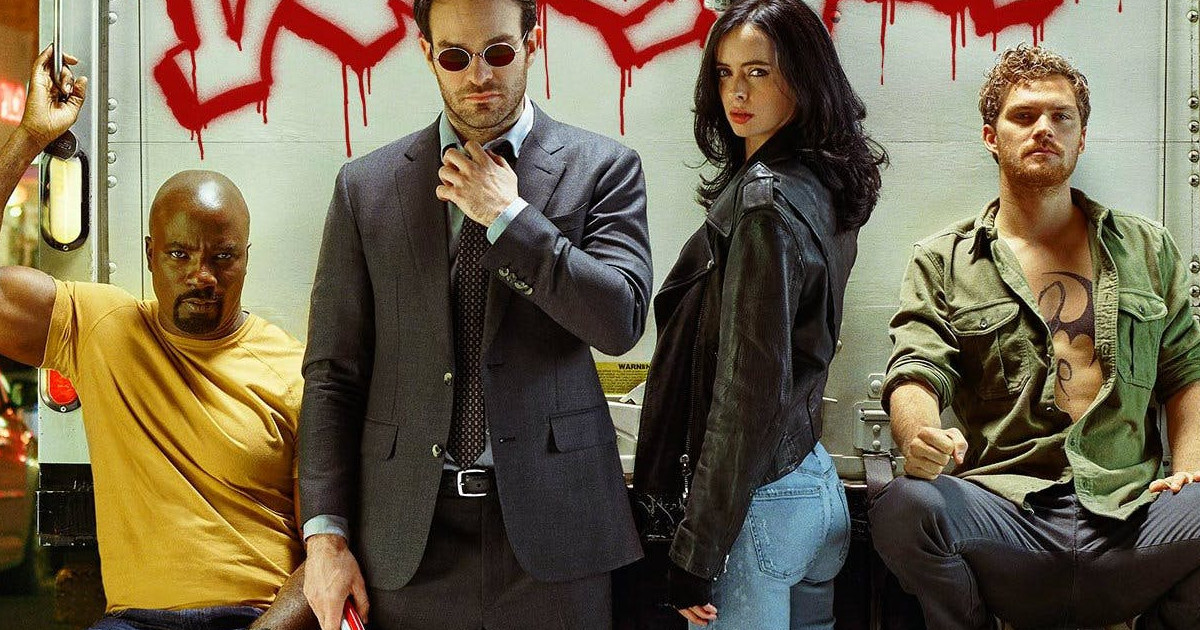 Daredevil, Defenders rumored for FX, HULU with original actors
HULU is also developing the Marvel horror and supernatural shows, such as Ghost Rider and Helstrom, which also look to be more mature, so the FX seasons of Daredevil and Defenders will fit nicely with that streaming service.
Regarding bringing back the original actors, as some already have moved on to new gigs, it's said there is no timeline schedule (such as a Fall release date) where the actors are needed at specific times, so the FX Marvel shows can be worked around the actors' schedules.
While the new rumor says no recasting or rebooting is being discussed, we at least know if the actors and shows do return that they will have all-new costumes, as Marvel TV recently held an auction selling off the Daredevil and related shows' costumes and props.
Back in September of 2018 did see Jeph Loeb mention a new Defenders with new characters, but according to these rumors, the Netflix Defenders will be returning on FX, so maybe it is true that Feige and Loeb have worked things out.
While I Comic-Con, insiders did tell me a Daredevil reboot is underway, as we talked about how bad Iron Fist is, with me being told Finn Jones won't be returning, and that Marvel is developing a new Heroes For Hire series, but again, possibly for the sake of Disney Plus, which Disney has a lot riding on — Marvel Studios and Marvel TV may have worked things out.
I think bringing back the original shows and actors in some form does make sense as most fans seem pretty happy with them. A reboot would also be a lot more work. I definitely wouldn't mind seeing Jon Bernthal back as the Punisher.
The latest rumor comes from Mikey Sutton who recently shared the Marvel Wolverine vs Hulk movie info as well as Doctor Doom and Galactus and Joss Whedon on X-Men.