Spinning off of Agents of SHIELD, Marvel announces that Gabriel Luna will ride again as Ghost Rider in a new live-action series coming to HULU, with a live-action series also announced for Helstrom.
Marvel's Ghost Rider centers on Robbie Reyes, played by Gabriel Luna, who also stars in the upcoming Terminator: Dark Fate, as the quintessential antihero, who lives on the Texas/Mexico border, consumed by hellfire and supernaturally bound to a demon. When he unleashes the Rider, Robbie brings vengeance for the innocents he encounters but struggles to control the power he wields. Marvel's Ghost Rider is executive produced by Ingrid Escajeda, who will serve as showrunner, Paul Zbyszewski, and Marvel Television's Jeph Loeb.
"I couldn't be more excited and honored to be handed the reins to a Marvel character as beloved as GHOST RIDER. This story hits every note for me—my love for grounded yet conflicted characters and my desire to scare the $&!# out of people! It's important to me to find a take that thrills existing fans as well as wider audiences and I believe we've done just that," said Executive Producer and Showrunner, Ingrid Escajeda.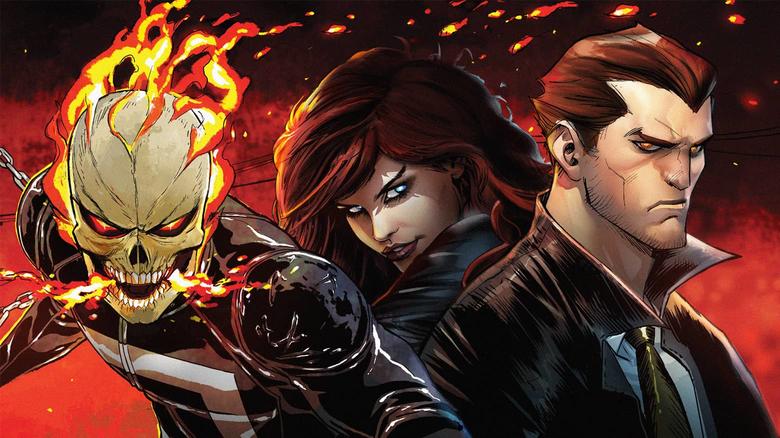 Regarding the Marvel's Helstrom series, Daimon and Ana Helstrom are the son and daughter of a mysterious and powerful serial killer. The siblings have a complicated dynamic as they track down the worst of humanity—each with their attitude and skills. Marvel's Helstrom is executive produced by Paul Zbyszewski, who will serve as showrunner and Marvel Television's Jeph Loeb.
"As a lifelong Marvel fan, I feel incredibly fortunate to help bring this darker, thrilling corner of the comic book universe to life, and I'm just grateful to everyone at Marvel Television and Hulu for the opportunity," said Paul Zbyszewski, Executive Producer and Showrunner. "Marvel's known for all the heart, humor, and action they put into every series, but this time around we're adding some scares to that mix. I think we've found a compelling way to dissect some of our deepest fears through the experiences of our two lead characters. We're thrilled Hulu will be moving into a new—admittedly chilling—corner of the Marvel Universe with GHOST RIDER and HELSTROM. Paul and Ingrid are crafting gripping adventures into fear that live in our SPIRITS OF VENGEANCE cornerstone."
Ghost Rider and Helstrom join HULU with the third season of Marvel's Runaways and the recently announced adult animated series M.O.D.O.K., Hit Monkey, Marvel's Tigra & Dazzler Show, and Howard the Duck, which will culminate in a special event, Marvel's The Offenders.
(via Marvel.com site)