Captain Marvel 2 director Nia DaCosta trolls and calls out the "cowards" on Twitter, which follows the casting news from the Disney Investor Day presentation.
Following the Marvel announcements from Kevin Feige and official confirmation Nia DaCosta is directing Captain Marvel 2, DaCosta tweeted, "Tag me, you cowards."
No worries though as it turns out Nia DaCosta was simply having fun.
"Tweeted this and was like, 'Oh no, what people don't know I'm joking,'" she said with a "face with tears of joy" emoji.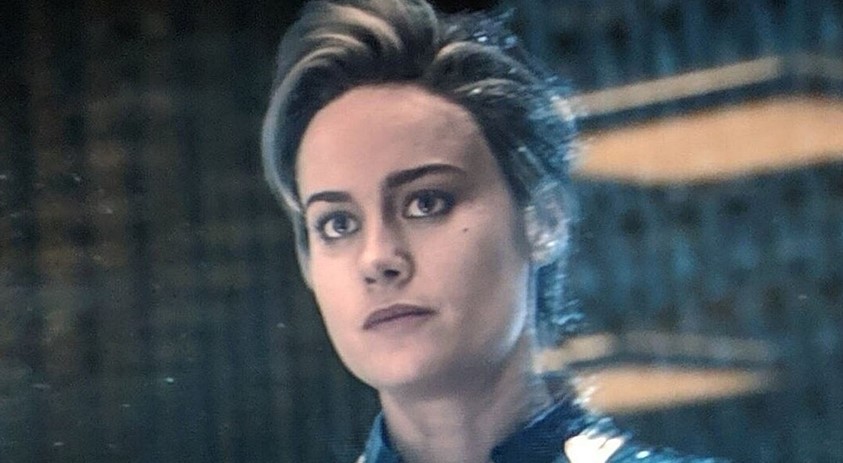 Marvel well aware of Brie Larson Captain Marvel controversy
While Nia DaCosta might simply been having fun with the tweets, what it confirms is that DaCosta, Marvel, and Kevin Feige are well aware of the controversy surrounding Brie Larson and Captain Marvel, otherwise, why tweet what she tweeted?
Prior to the Disney Investor Day, a big rumor hit the net offering that Disney isn't at all happy with Brie Larson and might replace Larson following Captain Marvel 2 or that the character might be retired completely from the MCU.
What's particularly interesting is that the rumor offers a woman of color might replace Brie Larson, and as announced at the Disney Investor Day presentation, Teyonah Parris is starring in Captain Marvel 2 as Monica Rambeau, who in the comics has gone by Captain Marvel, actually prior to Carol Danvers.
It should also be said that when Captain Marvel was released it generated a lot of controversy including that it's been said Disney had to buy up ticket sales in order to prop up the movie's box office so as to not make it look like a failure, there were those white dude and political comments from Brie Larson and the cast, and the release of the movie saw Rotten Tomatoes - headed by a former Disney executive - change its rating system.
We can also add that if Captain Marvel was such a success, why then not bring its writing and directing team back for the sequel? They're not back and they are no longer a part of Marvel.
On top of that, Brie Larson and Captain Marvel were basically written out of The Avengers: Endgame as the character briefly appeared in the beginning, flew off into space and didn't help the Earth or The Avengers when they needed it most, and appeared briefly at the end of the movie only to get whipped by Thanos.
Kevin Feige has also changed his tune regarding Captain Marvel as now Feige says Elizabeth Olsen's Scarlet Witch is the most powerful character in the MCU and not Brie Larson's Carol Danvers. As witnessed in Endgame, Scarlet Witch nearly singlehandedly defeated Thanos, not Captain Marvel.
Regarding Nia DaCosta, I don't know too much about her, but at least she is a fan of comics and is a gamer, so that sounds light years better than what we got with the first movie.
Captain Marvel 2 also has the newly announced MCU release date of Nov. 11, 2022, and also stars Ms. Marvel Iman Yellani.