It's claimed that Brie Larson might be out as Captain Marvel with the role rumored to be recast in the MCU.
The rumor comes from the Overlord DVD YouTube channel, Doomcock, "the future ruler of Earth," who previously said Disney is losing confidence in Brie Larson as Captain Marvel.
Around the time of the release of Captain Marvel and The Avengers: Endgame, it was also reported Brie Larson didn't get along with the cast and that her future in the MCU was in doubt.
Recently also saw YouTuber Grace Randolph offer that Brie Larson is unlikable, that the Captain Marvel directors didn't deliver (they're not directing or writing the sequel) and that Kevin Feige thinks Captain Marvel is weak.
We can also add that it appears as if both Brie Larson and Captain Marvel will not be involved with Feige's MCU Phase 4 plans, which look to be all about Elizabeth Olsen and Scarlet Witch creating the Multiverse. Rumors have offered Larson and Olsen don't get along. Interestingly enough, Feige took back comments that said Larson's Captain Marvel is the most powerful character and the future of the MCU, with Feige now stating Olsen's Scarlet Witch is the most powerful in the MCU.
I am also of the opinion that following the release of Captain Marvel, considered "The Last Jedi" of the MCU, as it divided the fanbase so strongly, that an attempt was made to relaunch Brie Larson's public image to make her more likable, which is why we saw Brie Larson in that super sexy dress on Jimmy Kimmel (pictured below) and why Larson's PR team made the decision to launch her own YouTube channel, but as gone over below by Doomcock, it has backfired big time — so much so that Brie Larson may be done as Captain Marvel.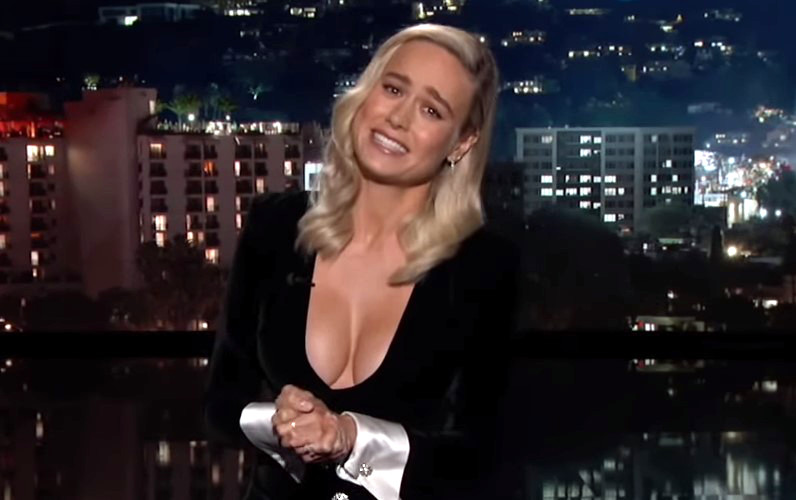 Brie Larson YouTube performs poorly
Doomcock claims Disney has taken notice of how bad the YouTube channel of Brie Larson is performing as videos have gone from a high of 2.2 million views down to only 90k most recently.
"According to a number of sources, Disney is not happy with Brie and they have taken notice that her YouTube channel is tanking," says Doomcock. "The Mouse does not like the stench of losers even woke losers and unfortunately for Brie being in such a high profile position as the base or face of the M-She-U moving forward, she has made it very easy for any objective analyst to look and see for themselves that this is not a popular woman. The notion that her YouTube channel is tanking is one that we can confirm for ourselves."
Doomcock offers "Disney may be ready to scrape the mold away" and says sources have filled him in that "while it is not set in stone that Brie is gone, she is currently on very thin ice. Disney has been paying attention to the downward trajectory of her YouTube page, and trust me, they know people don't like her."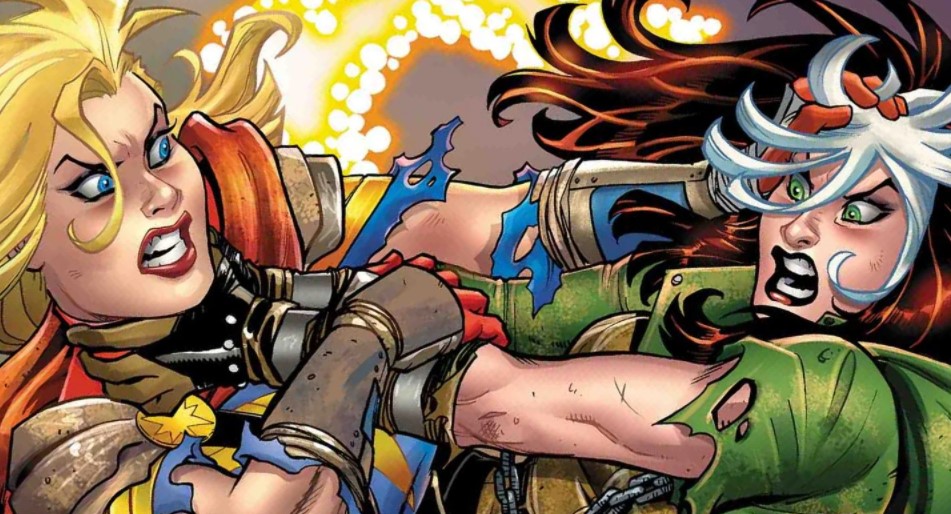 Rogue might replace Brie Larson and Captain Marvel in the MCU
Regarding the ouster of Brie Larson, it might even involve Captain Marvel getting dumped from the MCU completely, as Doomcock's sources tackle the rumor of Rogue coming to the MCU, which is something I have been told could happen.
"My agents shared with the source the persistent rumor they have been hearing regarding Captain Marvel, that at some point now that the X-Men are back in the MCU, Rogue will steal Captain Marvel's powers putting her in a coma and taking her place in the MCU," offers Doomcock. "The source indicated that yes they had heard that rumor as well but there were two viable strategies for ousting Brie from the MCU that were floating around, currently."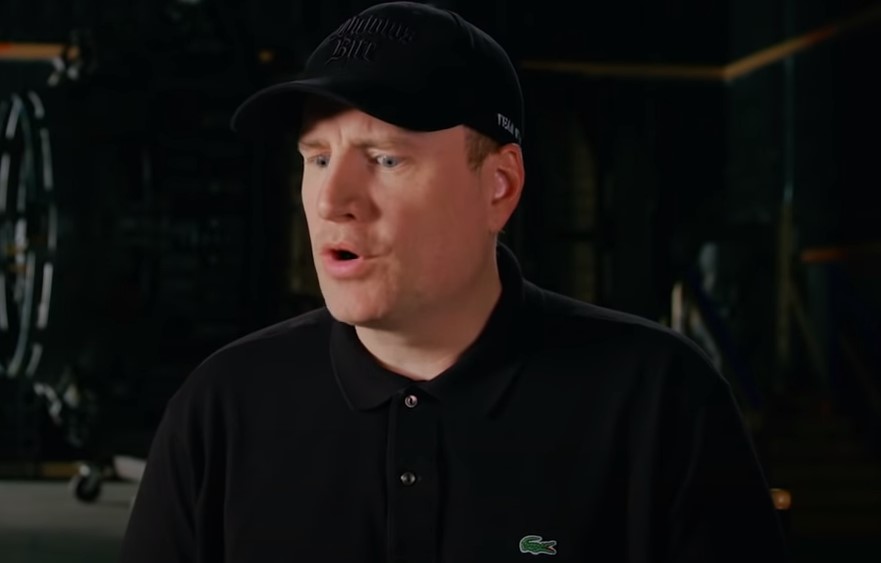 Kevin Feige still wants Captain Marvel in the MCU
Doomcock does claim that Kevin Feige still wants Captain Marvel in the MCU, but again, it might be without Brie Larson.
"It seems Kevin Feige definitely wants Captain Marvel in the MCU and so keeping the character and recasting her is a possibility," explains Doomcock. "For example, the source indicated that Feige was bringing Captain America and Iron Man back with different actors playing them. The advantages of this would be of course cost-cutting as replacing the characters with actors less pricey than Robert Downey Jr. and Chris Evans has a certain attraction in these virally impacted fiscal times. Plus replacing the older actors with younger actors would ensure a nice long run before they had to make a swap again. So simply switching out Brie Larson at the same time as the rest get swapped, via some kind of alternate universe storyline or other comic book conceit, or simply pulling a Darren Stevens-style swap with no explanation, is always an option."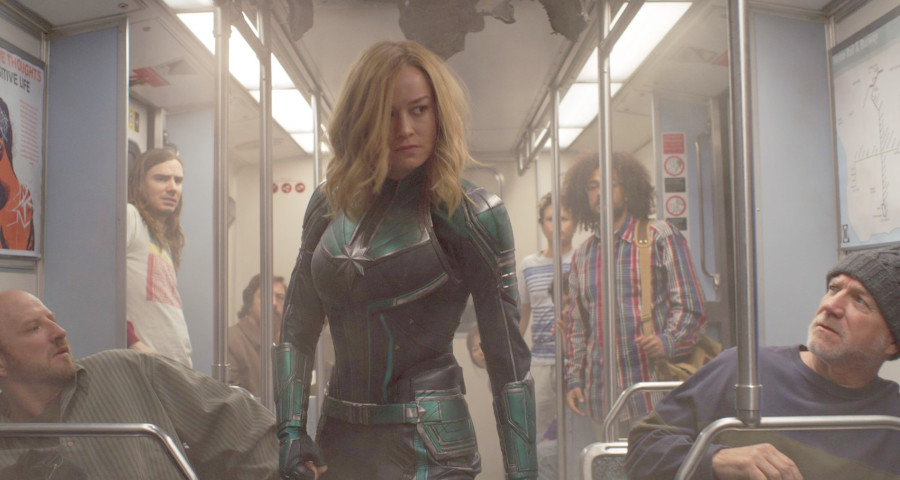 How Brie Larson might get replaced as Captain Marvel
Doomcock goes over two ways that Brie Larson might get replaced as Captain Marvel or removed completely from the MCU.
"Let Brie shoot Captain Marvel 2 and at the end of that film, Captain Marvel sacrifices herself to save everyone. Brie fans will be saddened but placated potentially of the noble sacrifice and will be a way to bring her back with a more genial and less controversial actress," says Doomcock.
As for the second replacement strategy, Doomcock says, "Brie goes on a trip with a time travel device and simply gets lost never to return."
Doomcock's source thinks Brie Larson out as Captain Marvel has a good chance of happening.
"Well, with all the baggage, I'd say it stands a good chance it will happen," says Doomcock's source.
It's again noted that Kevin Feige still wants Captain Marvel to be a part of the MCU as it's claimed Feige is building to an all-female Avengers, which has previously been rumored.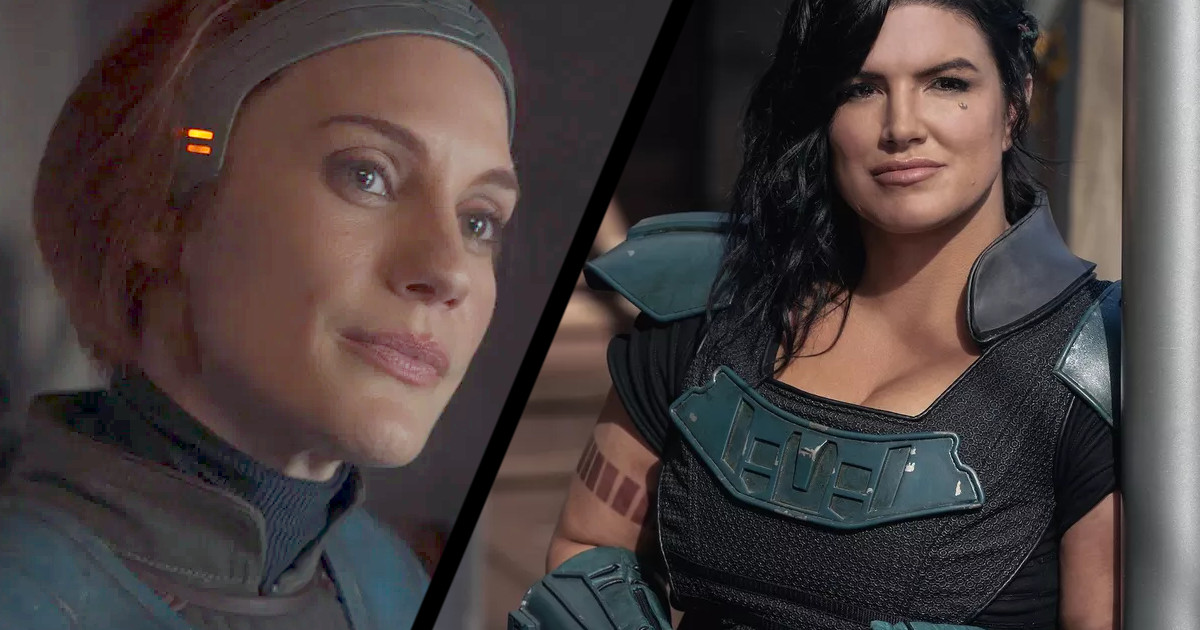 Katee Sackhoff, Gina Carano rumored for Captain Marvel
According to Doomcock's source, names that have been mentioned to replace Brie Larson as Captain Marvel in the MCU include Katee Sackhoff, Gina Carano, and an unknown woman of color (Teyonah Parris is playing Monica Rambeau in WandaVision who in the comics has gone by the Captain Marvel name).
Doomcock further says his sources have filled him in that the reason there has been the rumor going around of a Gina Carano Cara Dune Star War series spinoff off from The Mandalorian is that Jon Favreau wants to keep Gina Carano in Star Wars and doesn't want her jumping ship to Feige's MCU (probably the same with Katee Sackhoff's Bo-Katan Kryze, and we can also add that Favreau has been able to show strong female actors and characters in The Mandalorian without making them look woke like what Feige did with Captain Marvel).