Brie Larson is back in the hot seat once again with her remarks, as this time while appearing on Jimmy Kimmel, she remarks she hates cast members in Captain Marvel, The Avengers: Endgame and Kong: Skull Island.
While discussing her relationship with Samuel L. Jackson, of which they have starred in the three aforementioned movies together, Jimmy Kimmel questions if they text back and forth and if they use code words.
"Oh, yeah," she says. "We've gotten into this because in the film there are Skrulls. So part of how you know if someone is a Skrull is you ask them personal questions. So we've been rolling pretty deep with that. So there is things that only we know."
Kimmel remarks, "I see and they have to be from way back."
"Oh, yeah," Larson says.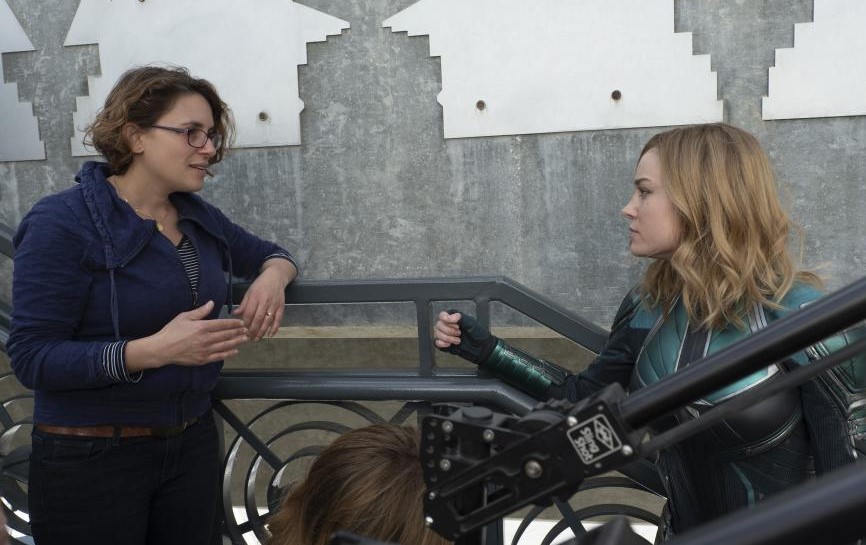 Kimmel adds, "Just to make sure you're not skrulls."
"They deal mostly with people that we hate," Larson says.
"Oh is that right? I won't even ask who those people are," Kimmel questions, with Larson nodding in the affirmative.
"Yeah, we're pretty stealthy about it," Larson continues.
Kimmel asks, "But there are people that you mutually hate?"
"Of course!" Larson replies.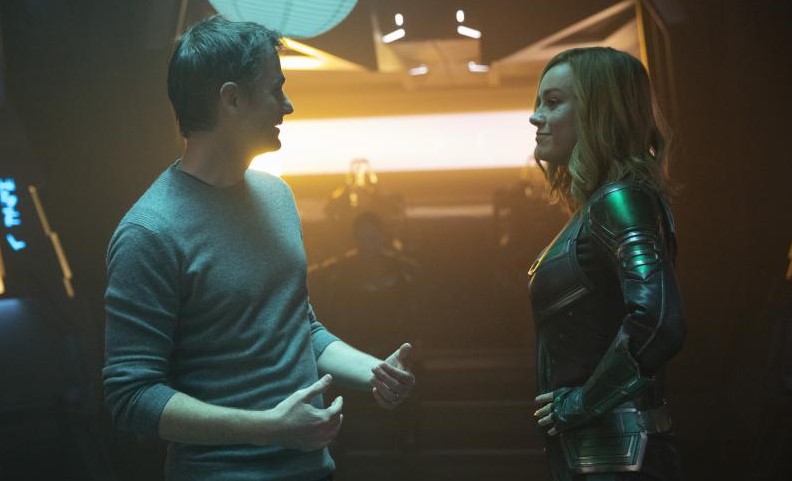 Kimmel says, "That would mean, because I am a detective, I am going to say, you know those people from the movie King Kong."
Larson shoots back rolling one eye in the back of her head, "Uh… Well we've done three movies together so there is a lot of people to hate in three movies."
Kimmel and Larson laugh, while Kimmel seems to be taken back with the response saying, "I don't think this is the message that Marvel wants to spread to children."
Larson then switches gears, "Well, if it helps you from detecting a Skrull. I mean I think that that's helpful."
Kimmel says and tries to help cover her response, "If the fate of the Kree is on the line…"
"Of course!" Larson says. "The human race is on the line. It's okay."
As noted, so the three movies Brie Larson and Samuel L. Jackson have starred together in – and the possible cast members she hates – includes Kong: Skull Island, which also starred Tom Hiddleston, John C. Reilly, and John Goodman; Captain Marvel, which also starred Jude Law, Ben Mendelsohn, Annette Bening, Gemma Chan and Lashana Lynch, and we know she has been featured in The Avengers: Endgame with at least Chris Evans, Scarlett Johansson, Don Cheadle, Mark Ruffalo, Chris Hemsworth and Karen Gillan.
Update: Larson and Jackson have also starred in Unicorn Store (directed by Larson), which also starred Bradley Whitford and Joan Cusack. Jackson hasn't been confirmed for Avengers: Endgame, but it speculated to be appearing. Larson also filmed the Captain Marvel post-credit scene with Avengers: Endgame actors.
Update #2: 4/25/2019: Samuel L. Jackson IS confirmed for The Avengers: Endgame.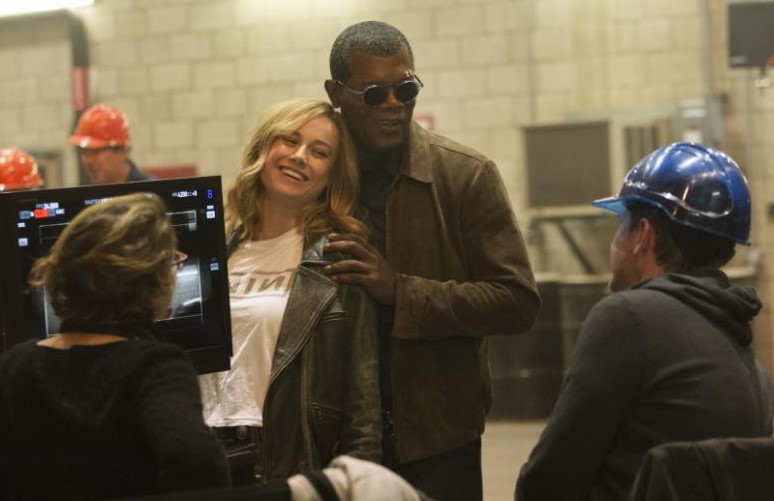 Interestingly enough, the same day Jimmy Kimmel interviewed Brie Larson, a rumor hit the net offering the Avengers cast is not happy with her and that her MCU future is in doubt. It is even suggested that Elizabeth Olsen isn't a big fan of Brie Larson, that Disney isn't happy with Kevin Feige, and that Disney CEO Bob Iger isn't happy with the direction of the Captain Marvel movie.
Larson's comments about hating the Avengers and Captain Marvel cast follow her controversial comments about white dudes and her condescending attitude while promoting the film, not to mention Samuel L. Jackson's own comments hating on President Trump, which has been stated to be a PR nightmare for Marvel.