I previously wrote how Brie Larson is a huge gamble for Disney and Kevin Feige – especially following the failure of Star Wars: The Last Jedi – and now the Captain Marvel movie looks to be in big, big trouble, unfortunately.
Back in January, following the NCAA trailer, it was reported that Captain Marvel was projected to have a massive $160 million opening weekend with some estimates even offering $180 million.
However, the bad news for Kevin Feige and Captain Marvel is that those projections have now dropped upwards of $80 million (note: article has been updated to reflect million and not percent), as it is reported the flick may only open around $100 million.
The latest projections come from Deadline, with the site offering Captain Marvel will now open in line with other Marvel origin films, but won't come anywhere near Black Panther's $202 million. Interestingly enough, further evidence Captain Marvel is not as highly regarded among fans comes from the fact that Black Panther supporters have not supported the Captain Marvel gofundme to get girls to go see the movie.
There is also a huge problem with Brie Larson who has been spinning Captain Marvel as a feminist movie, essentially isolating the audience, and she even recently came out against white males for some reason. I'm actually surprised and disappointed in Kevin Feige that he is allowing Larson to destroy the MCU audience, and that Disney and CEO Bob Iger haven't learned anything from Star Wars. It's never a good thing to split the audience or insult them. Do they not want white males to go see the movie?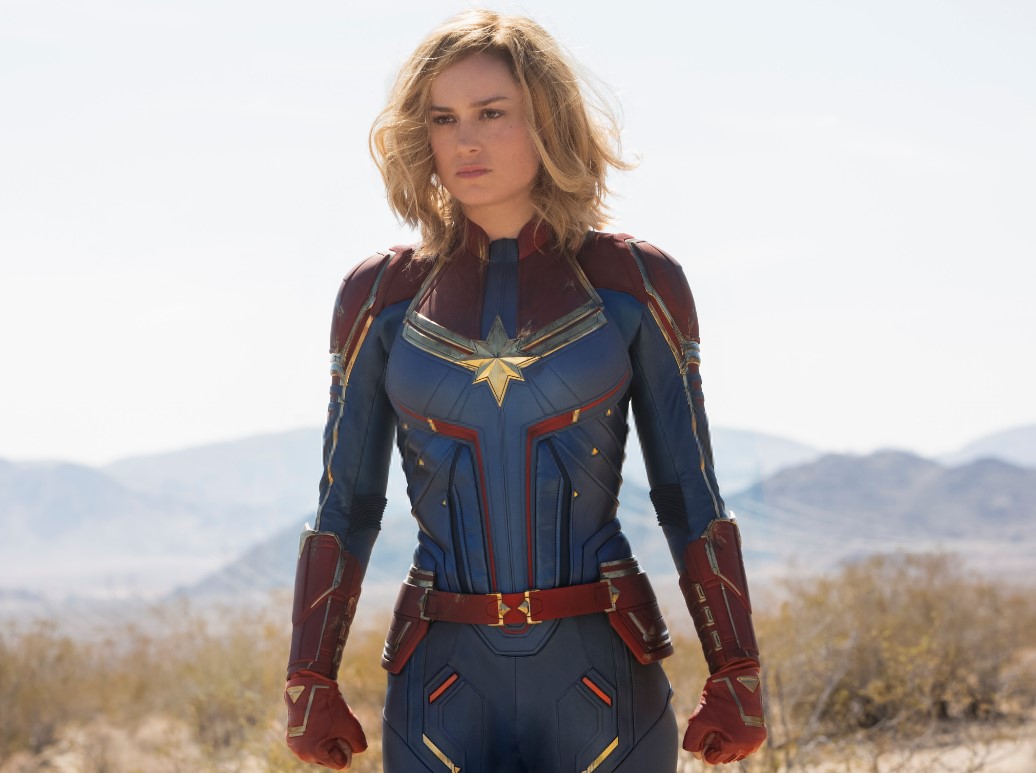 As I have been tweeting and responding to fans, the storyline surrounding the character is also cause for concern – something Avengers: Endgame directors Joe and Anthony Russo have recently responded to – as the character's movie is not even out and already she is said to be this overpowerful character, the new face of the MCU, reason for the formation of the Avengers, new leader of the Avengers, etc. The same arguments apply to any male character as well, as Feige is retconning Captain Marvel as a be all end all character in the MCU, which is coming off as more and more ridiculous, especially as Larson does more and more interviews (with non-white males, because why – white males are bad?? Larson does realize her bosses are white males, right? Guess that didn't come into question when she signed her $5 million deal for Captain Marvel and her 7-picture MCU deal, right? Is Larson buying any young underprivileged girls tickets with that multi-million dollar contract??).
Disney, Feige and Marvel Studios could be banking on having a zombie audience that will simply go see all their movies no matter what is said or how good they are; however, that scenario has been played out with the aforementioned Disney Star Wars movies and also Marvel Comics. As a result of The Last Jedi, Disney has put the movies on hiatus for what looks to be at least another two years (no movies are coming out after Episode IX that have been announced). Regarding Marvel Comics, the past seven years or so saw them insult fans and force characters onto fans – all shades of what is happening with Captain Marvel – which backfired big time for Disney as executives were fired and sales are dwindling (it's so bad that Disney's consumer products, which includes Star Wars and Marvel Comics, is the only division at the company to have reported a loss). So will the same happen with the MCU? Brie Larson and Captain Marvel are supposed to be the face of the MCU for five more movies following The Avengers: Endgame, what happens when fans turn their backs? The MCU goes on a hiatus?