A new rumor claims that Disney has lost confidence in Brie Larson and Captain Marvel, which has to do with the loss of Spider-Man to Sony.
It's claimed that Disney, Marvel Studios and Kevin Feige were going to use Spider-Man and Tom Holland to help make Brie Larson and Captain Marvel more likable in the MCU, but now that Spider-Man is gone, Disney is worried about the future of Captain Marvel.
Interestingly enough, as seen in Spider-Man: Far From Home, Tom Holland is the first to have named-dropped Captain Marvel in the MCU.
What is also interesting, is that Brie Larson was supposed to be the face of the MCU going forward, the new leader of the Avengers, and the most powerful character in the MCU, however, Kevin Feige didn't announce Captain Marvel 2 as being a part of their Phase 4 slate, which is heavily female-oriented, and Feige only hinted at the sequel being announced in the future.
Captain Marvel 2 has no writer, director, release date or the start of production announced or even hinted at.
It should also be pointed out that Marvel is apparently bringing back Robert Downey Jr. for their Phase 4 plans, as Tony Stark is said to be coming back for the Black Widow prequel, and Robert Downey Jr. is also rumored for an Ironheart Disney Plus series.
Obviously, if Brie Larson was the new face of the MCU going forward, Captain Marvel and Carol Danvers would be a big part of Phase 4. Presently, they are not.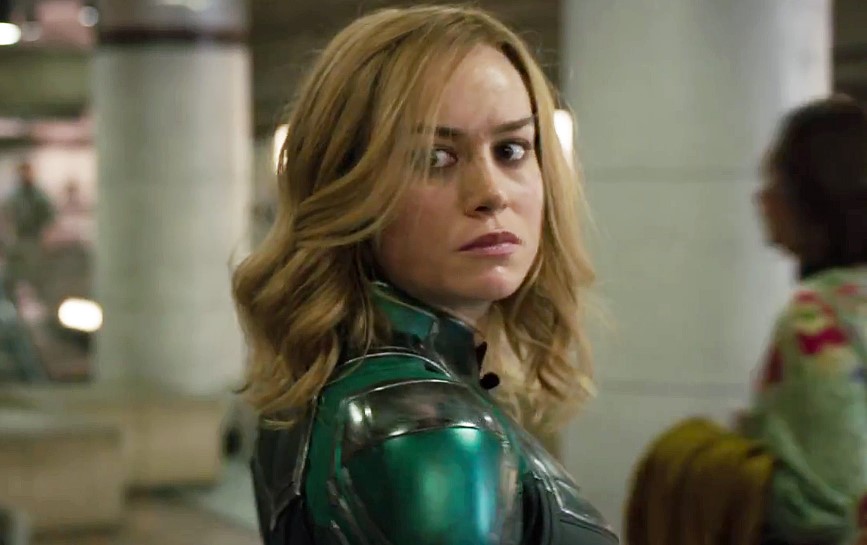 Captain Marvel and Brie Larson in big trouble says rumor
Insiders have filled in the Overlord DVD YouTube channel that "all is not well with Captain Marvel" at Disney and that the studio has lost confidence in the character.
"Disney is having Brie Larson fatigue and they have lost confidence in her and in the direction they're moving with Captain Marvel," the Youtuber claims, who stresses this is to be considered a rumor at this time. "Marvel had plans for Captain Marvel but those plans were utterly derailed by the loss of Spider-Man to Sony."
The YouTuber goes on to state that Marvel went on to realize that Captain Marvel is a "little stiff" and a "bit unlikable" so Marvel was "counting on pairing her up with Spider-Man in order to humanize and balance her out a bit."
The YouTuber then goes on to say a reason that Sony may not have wanted Spider-Man to continue in the MCU is because of Kevin Feige's politically correct route he is taking Phase 4, which, among other things, sees Feige race bend and gender swap classic Marvel characters, which happened in the Captain Marvel movie to an extent.
The YouTuber claims that Spider-Man was going to be used as a "second banana" to Captain Marvel, meaning she would have belittled Spidey in order to prop herself up. Spidey would have been the butt of jokes and would have brought much-needed humor to Carol Danvers. It's also said Captain Marvel would have humiliated Spider-Man in order to promote Disney's PC feminist agenda that shows females as being better than males.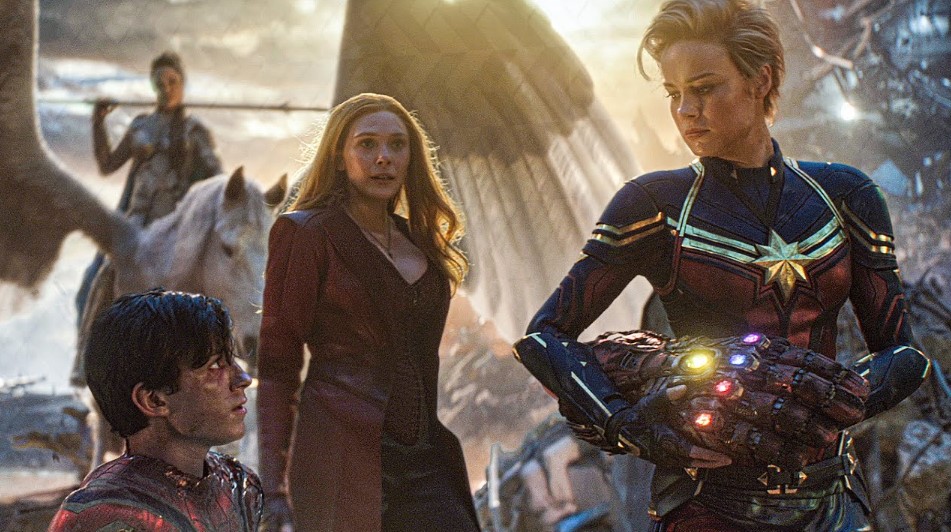 Sony saving Spider-Man from Disney and Marvel?
Regarding Sony, the YouTuber claims that "unfortunately for Marvel," Sony has other plays for Spider-Man, plans that don't involve Spidey being second-best and "a cuck" to Brie Larson and Captain Marvel.
It's said so Disney is kind of stuck as they needed Spider-Man to give Captain Marvel a personality.
"And now they are stuck with a rigged unlikable hero with no personality… and no plan moving forward," claims the YouTuber.
The YouTuber goes on to question if Captain Marvel was the "smash hit" that Disney claimed it was, why then was no sequel announced at the San Diego Comic-Con or D23 Expo?
The current thinking is that the loss of Spider-Man derailed all of Kevin Feige's announcements at D23, which is why Feige only announced a couple of new Disney Plus shows and brought in Ryan Coogler to announce the release date of Black Panther 2 that doesn't even have a title, while all the other movies announced at Comic-Con do have titles.
As noted by the YouTuber, Disney is releasing a Black Widow prequel movie and Thor: Love and Thunder starring Natalie Portman as the Female Thor before they even touch Captain Marvel again.
"Captain Marvel wasn't all it was cracked up to be," says the YouTuber. "Captain Marvel is on shaky ground. The company is losing confidence in the character. They hoped to bolster her appeal using Spider-Man… but those plans have now been torpedoed by Sony, which frankly makes me glad that Sony saved Spider-Man from all of this."
Again, it is noted that Spider-Man being Captain Marvel's lap dog wouldn't be a good thing with it said: "Disney is losing confidence in Captain Marvel and may be slowly starting to realize that alienating your fan base isn't the best way to run a business."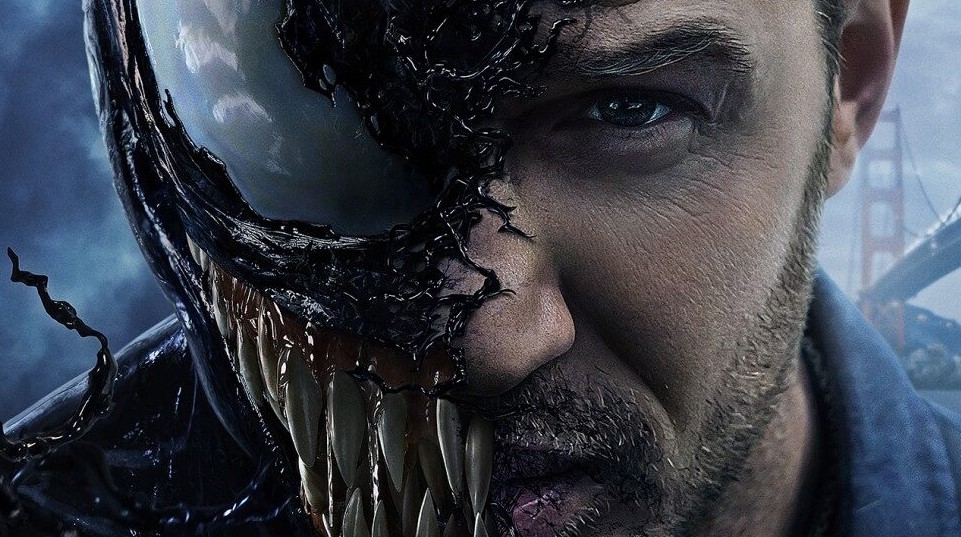 Captain Marvel, Brie Larson, Spider-Man rumor sounds likely
Admittedly, the YouTube video is kind of wonky as it puts a parodic spin on things, but I actually brought up a similar argument in my article on why Spider-Man going to Sony might be a good thing.
An article at the LA Times also brought up one of the reason's Sony decided to pull Spider-Man out of the MCU is because of concerns surrounding how Spider-Man would fit in with Marvel's Phase 4 plans, which definitely fits with the above rumor.
We also see that Sony, unlike Marvel and Kevin Feige, look to be sticking with the classic versions of the characters for their own Spider-Man universe, as the Sony characters resemble their actual comic book counterparts, while Disney and Feige race bend and gender swap classic and beloved Marvel Comics characters, not for the sake of the story, but to serve a politically correct driven agenda.
Also, regarding the mention of Disney not liking that fact that Marvel and Feige are alienating the fan base, that is exactly what happened with the Disney Star Wars movies, particularly with Rian Johnson's Star Wars: The Last Jedi, as the Star Wars franchise is currently in disaster mode.
With the streaming content wars here, and with Disney needing to complete with the likes of Netflix, Amazon, Apple and WarnerMedia, alienating a big fan base such as Marvel, or Star Wars, could have disastrous consequences.
Certainly, Disney wouldn't do that again, right?