Though thought to have been his final appearance in The Avengers: Endgame, it is being said that Robert Downey Jr. will be returning to the MCU.
According to the rumor, the Tony Stark and Iron Man actor will be returning for an Ironheart series on Disney Plus.
It's said Robert Downey Jr. will be providing the voice of the AI for Ironheart, similar to Paul Bettany as JARVIS, and Dawn Michelle King as EDITH.
In Marvel Comics, Ironheart is a young teenage girl named Riri Williams, who actually isn't at all popular with the fans, much like Captain Marvel and Ms. Marvel, as they are essentially politically correct replacements for the more popular Marvel male characters.
To boot, storywise, it doesn't make too much sense for Tony Stark to give a young girl his advanced technology (much like arguments made against Tony giving 15-year-old Peter Parker tech in the MCU, but at least Peter has Spidey powers that can help protect him).
The 15-year-old Riri actually steals Iron Man tech to make a suit of her own, with Tony Stark hearing word about it and signing off on the 15-year-old becoming a superhero, even though she has no real powers of her own. Riri then goes on to team up with Pepper Potts as Rescue, in another move that makes no sense, and she teams up with more irresponsible goofy Marvel child wannabe "superheroes" (essentially all wannabe Spider-Man characters).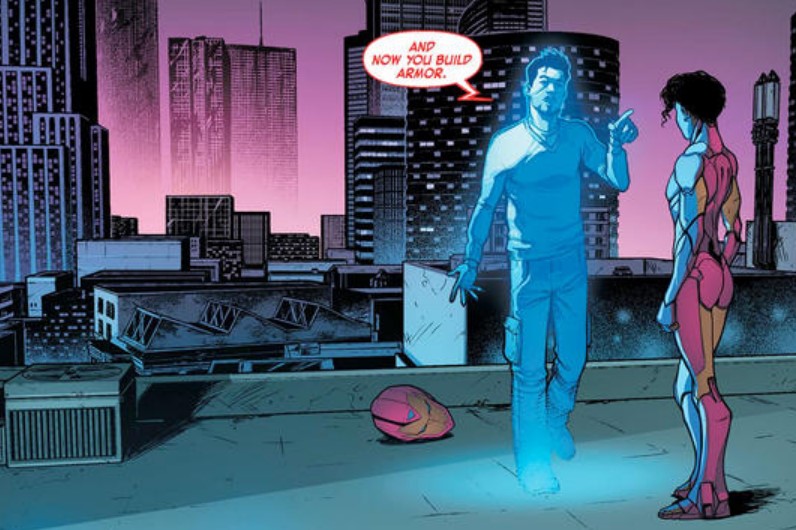 Robert Downey Jr. and Ironheart makes zero sense
Why this makes zero sense is because you have an adult Tony Stark basically sending a child off to war (something that is illegal, BTW) — essentially creating a child soldier. It's akin to giving a child a weapon of mass destruction. Wouldn't it make more sense to have Tony take her armor and give his tech to a responsible adult? Or use his tech to shut it down?
As a parent of two young children myself, would I send them or want to send them off to war or place them in the middle of a battlefield or a situation where they could potentially die? Of course not! Who comes up with this stuff, writes this stuff, and greenlights this stuff??
As I said, the Ironheart story is simply awful, the comics don't sell, and this is just another eye-rolling SJW replacement by Disney and Marvel.
We actually brought up the child soldier argument in regards to Spider-Man debuting in Civil War – as that, too, made no sense – and as we saw in the flick, the Russos explained Spider-Man being there as simply helping Iron Man trying to get Cap's shield as Spidey was told keep out of the battle (which of course didn't work), but at least the Russos offered an explanation that somewhat resembled sanity.
Update: Some people are having a hard time understanding my argument: Ironheart has NO powers. Characters like Spider-Man, Human Torch, Ice Man, the mutants, etc., had no say in getting their powers, they acquired them. That's a big difference. Ironheart isn't even allowed to drive a car yet she is allowed to have an Iron Man suit, which is basically a weapon of mass destruction. That's why this makes NO sense. It's bad storytelling.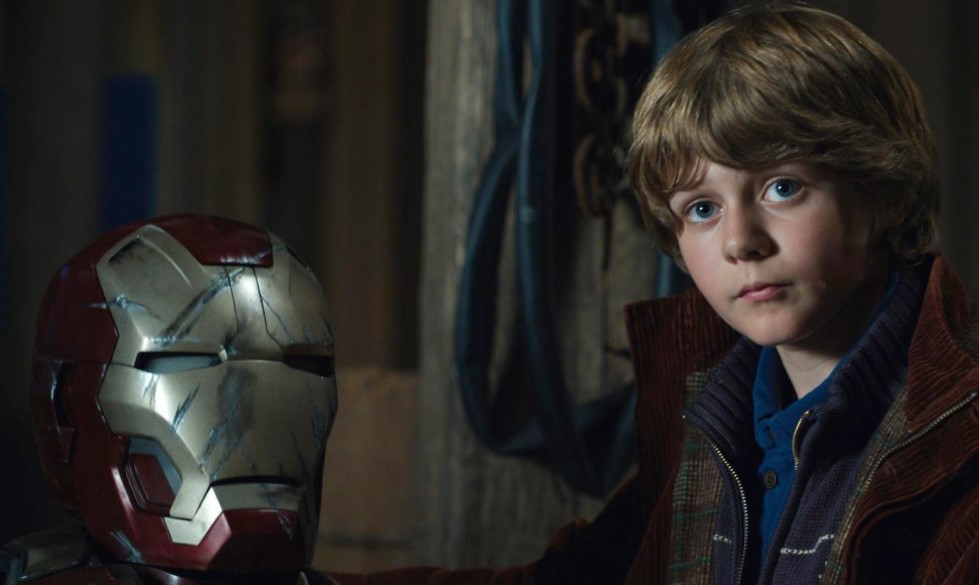 Why not Ty Simpkins?
Or in relation to the MCU, how about Iron Man 3's Ty Simpkins becoming the new Iron Man and building his own suit, which was at least somewhat hinted at in the movie? Not to mention the young Harley Keener (Simpkins is now 18 — a legal adult) also appeared in Avengers: Endgame? Or because Simpkins is a white dude, he can't be in the MCU, right?
What is the explanation for a 40-something billionaire giving his tech to a 15-year-old girl with zero powers???
I suppose in the MCU, they could age Riri, which might work, but again, Simpkins seems the more logical choice, right?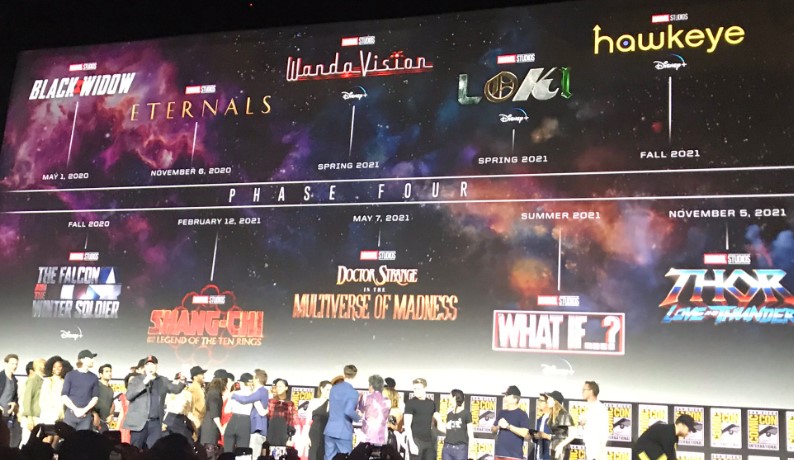 Kevin Feige and Disney are destroying the MCU
If the rumor is true, it just continues to add to the downfall of the MCU under Kevin Feige and Disney, which replaces everything and forces an SJW agenda on its audience that is unwanted and unneeded (Disney Star Wars, we are looking at you!):
Scarlet Johansson Black Widow movie has a writer that helped with the feminist Captain Marvel and hates comic book movies
Eternals has gender-swapped and is race bending various characters
WandaVision has that same feminist showrunner who doesn't like comic book movies and helped write Captain Marvel, which happens to lead directly into Doctor Strange 2
The Falcon and the Winter Soldier plays the race card as it is said to be about reactions to a black Captain America
Loki is said to be about the character becoming an LGBTQ character and a female, among others
Hawkeye sees the character pass the torch to a female character
What If? has a female Captain America, a black Star-Lord, among others
Thor: Love and Thunder has Natalie Portman playing the female Thor, with Tessa Thompson's Valkyrie looking for her queen of New Asgard
Of course, She-Hulk and Ms. Marvel will also be a part of Phase 4
(rumor via We Got This Covered)