Brie Larson and Captain Marvel are both currently trending on Twitter, which follows the controversial reception and release of Wonder Woman 1984.
"Captain Marvel" has almost 9k tweets, with "Brie Larson" near 2k tweets.
Some of the tweets think both movies aren't liked because they have a female lead and not because they simply are really bad flicks.
I might even go so far and say Wonder Woman 1984 is worse than Captain Marvel because the first Wonder Woman movie was so good and we expected something better with the sequel.
While we knew Captain Marvel would tank, no one expected Wonder Woman 1984 to have such a poor reception. Following the advanced shill reviews that jacked up the Wonder Woman 1984 Rotten Tomatoes score to 89%, now that the movie has been released the regular reviews offer more of the truth (without the lasso), with the Wonder Woman 1984 Rotten Tomatoes Score now at 65%. I wonder if Rotten Tomatoes will reboot things like they did for Captain Marvel?
Check out the tweets below following the recent Brie Larson and Captain Marvel 2 news.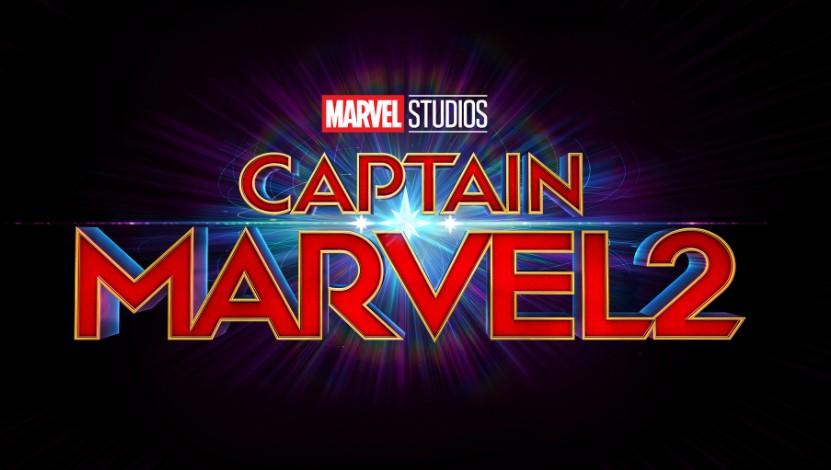 Captain Marvel 2 news
The latest news on Captain Marvel is that the sequel has been confirmed by Kevin Feige at the recent Disney Investor Day presentation where it's guessed it will tie into the Disney Plus Secret Invasion series as well as Ms. Marvel and WandaVision, as Feige said:
"The fact about Ms. Marvel is that her idle is Captain Marvel, and Captain Marvel 2 is currently in the works with director Nia DaCosta. Today I am excited to announce that Ms. Marvel, played by Iman Yellani will be joining Brie Larson and co-starring in Captain Marvel 2 along with a grown-up Monica Rambeau played by Teyonah Parris whom you will have already met in the upcoming WandaVision. So by now, you should be getting a sense of the interconnectedness that infuses all of our storytelling."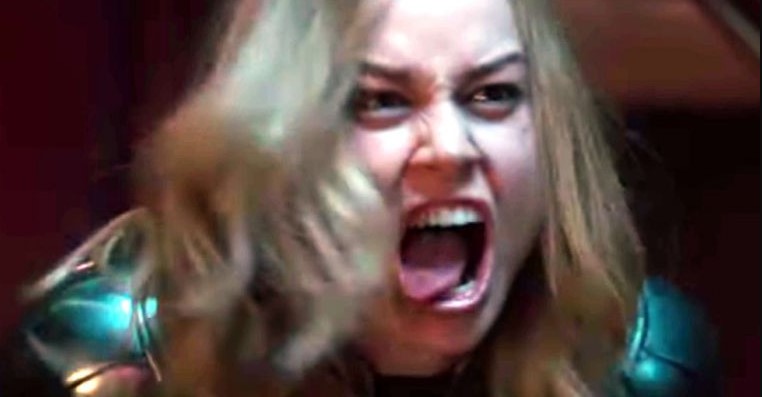 Captain Marvel 2 director trolls fans
As it is Captain Marvel and Brie Larson, of course, there is some controversy as Captain Marvel 2 director Nia DaCosta trolled the fans following the announcement:
Tag me, you cowards.

Oh no, what people don't know I'm joking.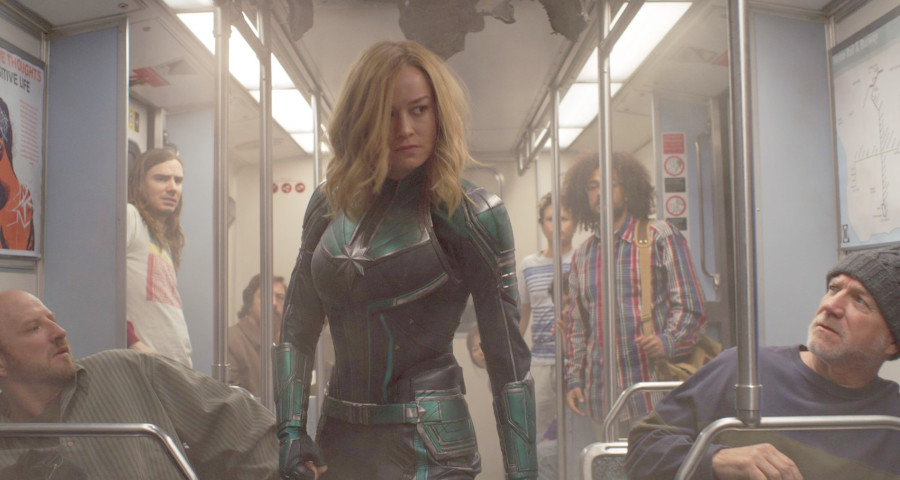 Brie Larson rumored out
Back at the start of the month also saw the rumor that Brie Larson might be recast or possibly replaced as Captain Marvel in the MCU:
"My agents shared with the source the persistent rumor they have been hearing regarding Captain Marvel, that at some point now that the X-Men are back in the MCU, Rogue will steal Captain Marvel's powers putting her in a coma and taking her place in the MCU," offers YouTuber Doomcock. "The source indicated that yes they had heard that rumor as well but there were two viable strategies for ousting Brie from the MCU that were floating around, currently."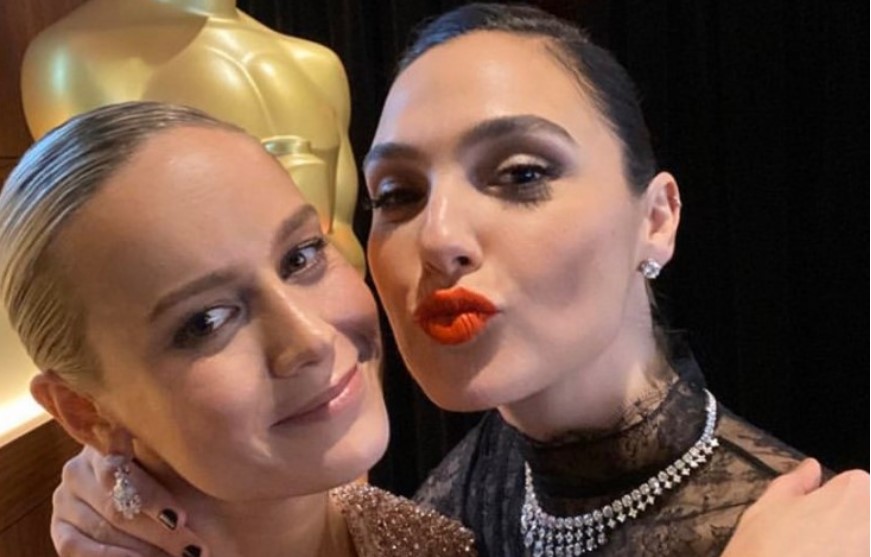 Note: The above header image featuring Brie Larson in that sexy dress is when she appeared on Jimmy Kimmel; the Brie Larson and Gal Gadot "make love not war" image is from the Oscars.
Brie Larson, Captain Marvel trending on Twitter tweets:
Lmao don't you realise that people don't like captain marvel as a character because she doesn't go through any struggles and is just instantly very powerful??? They made her literally FLAWLESS. On top of that she is arrogant and cocky, with like 0 comedic timing. (1/3)

— Arunopal (@Arunopal_Dutta) December 27, 2020
Oh I see "Brie Larson" is trending and I see it's mostly haters trying to knock her down. @brielarson you one of the best out there. Keep it up, really enjoyed you as Captain Marvel and digging (puns) your youtube channel.

— Oldeisyoung (@oldeisyoung) December 27, 2020
here's another reminder that captain marvel is also the most powerful avenger pic.twitter.com/ZLnKxBiV0I

— katie — (@feigenation) December 27, 2020
Also captain marvel objectively sucked, end of discussion https://t.co/fXIgclYXDy

— masterninja (@masterninja) December 27, 2020
Brie Larson aka Captain Marvel Appreciation Post
That's it. That's the Tweet.
(apparently there's some infantile mysoginists making her trend right now, thus the Tweet…) pic.twitter.com/AxarOUJa4L

— RAIL Magazine (@RAILMag) December 27, 2020
Captain marvel is brilliant. And if any neck beard hates this character or her film, I bring up the fact she's basically Goku and her story shows you how to do a modern telling of DBZ thru film (they share all the same plot beats honestly)

— Tanner V Stephen (@thexoguitar) December 27, 2020
huh strange? I hated Captain Marvel because the movie sucked. I also hated Hulk movie and Thor 2. You know why? because they were ASS. Literal dog crap, pacing was incorrect in all of them, and plain boring. https://t.co/XUHKorT62s

— John William (@Shuunpa) December 27, 2020
Everyone loves scarlet witch even though she is stronger than most heroes, no one hates most female characters, captain Marvel has a thing known as superman complex which makes people like batman more than him, she is unrelatable and boring most times, it's not about gender ffs. https://t.co/FFIq1eRgBO

— pepepopo (@ffsnothimagain) December 27, 2020
So sick and tired of people using the "you just hate women leads" with super hero movies like Captain Marvel and WW. Movies got flaws. Imma point them out. pic.twitter.com/pX1VLUoDby

— Lilium (@liliumserene) December 27, 2020
The moment when 8-year-old Illie asks Captain Marvel "Who's your favourite female superhero?" And she responds "I really like Wonder Woman a lot" — #WW84 pic.twitter.com/iw7CeVG5bR

— The Female Lead (@the_female_lead) December 27, 2020
throw back to Brie Larson's biggest serves at Captain Marvel premieres pic.twitter.com/TilxPisD7h

— Rubie} multifandom (@nataliaromalove) December 27, 2020
so funny how every time a female lead cbm releases the first thing everyone does is compare it to captain marvel she really is the standard
pic.twitter.com/mIGK7g8mYW

— aditi (@onlythebrie) December 27, 2020
Wonder woman >>> Captain Marvel pic.twitter.com/oFy87kU0ZD

— Wellu (@Wellutwt) December 27, 2020
Scarlett witch doesn't dress in skin tight clothes, captain marvel does. Your argument makes no sense

— j (@bm737333) December 27, 2020
Wait no one told me that Captain Marvel died pic.twitter.com/UAROJpWMLR

— Kil, open Mysterio stan, closeted Loki stan? (@TOAOKilgrave) December 27, 2020