Confirming what I have been saying since the release of The Last Jedi and Solo, CEO Bob Iger and director Rian Johnson confirm Disney has no new Star Wars movies in active development.
The news follows the departure of Game of Thrones creators David Benioff and Dan Weiss from Disney Star Wars, something I also said was happening.
Disney CEO Bob Iger recently appeared on BBC radio where he confirmed Disney's new approach to the Star Wars universe, which is to release fewer movies, and that there is a slowdown regarding releasing new Star Wars films.
"I have said publicly that I think we made and released too many films over a short period of time," Iger said. "I have not said that they were disappointing in any way. I've not said that I'm disappointed in their performance. I just think that there's something so special about a Star Wars film, and less is more."
Of course, Iger isn't going to say the Disney Star Wars movies have been a big disappointment, as The Rise of Skywalker gets released in December, and admitting their mistake would be a huge PR disaster (their stock price would most likely fall), but Disney Star Wars is proven to be a big disappointment simply by following Disney's stock reports, which continue to offer that merchandise is on the decline and that the Disney Galaxy's Edge theme parks are failing.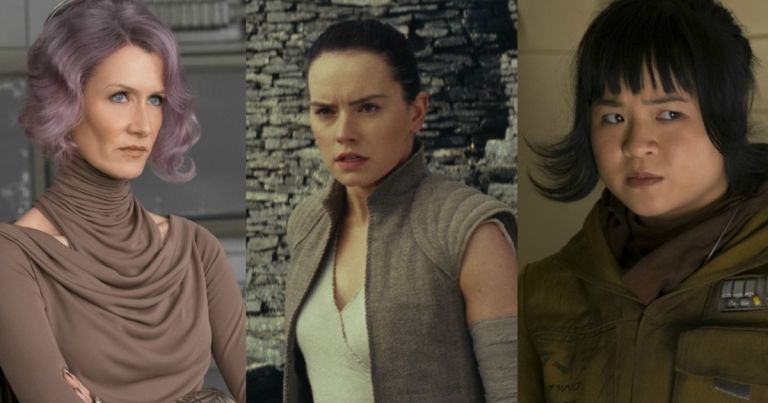 Disney Star Wars movies aren't happening; huge disappointment and failure
Further disappointment for Disney comes from it being reported that The Rise of Skywalker is tracking the lowest of the Disney Star Wars trilogy, and we can also add that J.J. Abrams has said goodbye to Disney and jumped ship over to WarnerMedia to develop new content, including DC movies and more.
Regarding Rian Johnson, director of the most disappointing of the Star Wars movies, Johnson recently confirmed that he is only talking with Disney about a new Star Wars movie or trilogy, not that it is definitely happening.
"We're still engaged with Lucasfilm and we'll wait and see. No updates on it at this moment, but yeah," Johnson said.
A couple of weeks prior to the departure of Benioff and Weiss, it became known that Marvel Studios president and recently announced Marvel COO Kevin Feige is now tackling Star Wars.
It's pretty much evident that Disney's approach to Star Wars has not only been a huge disappointment (something C-3P0 actor Anthony Daniels agrees with, as well as Luke Skywalker actor Mark Hamill) but a failure as well.
David Benioff and Dan Weiss are gone; Johnson is most likely gone (among other things), so Disney Star Wars' only hope now currently lies with Kevin Feige. Good luck.