It's rumored that Will Smith might return as Deadshot in a movie or series on HBO Max, which would follow his debut in David Ayer's 2016 Suicide Squad movie.
The rumor comes from scooper Daniel RPK, and worth a mention is it was thought at one time that Idris Elba was going to replace Will Smith as Deadshot in James Gunn's The Suicide Squad, but instead, Idris will play a different character with Bloodsport.
It was reported Will Smith was going to be featured in Gunn's movie but that he couldn't because of a scheduling conflict.
So with Will Smith still retaining the Deadshot role, as apparently, WB wants to keep it that way, WB might have plans for a new Will Smith Deadshot project.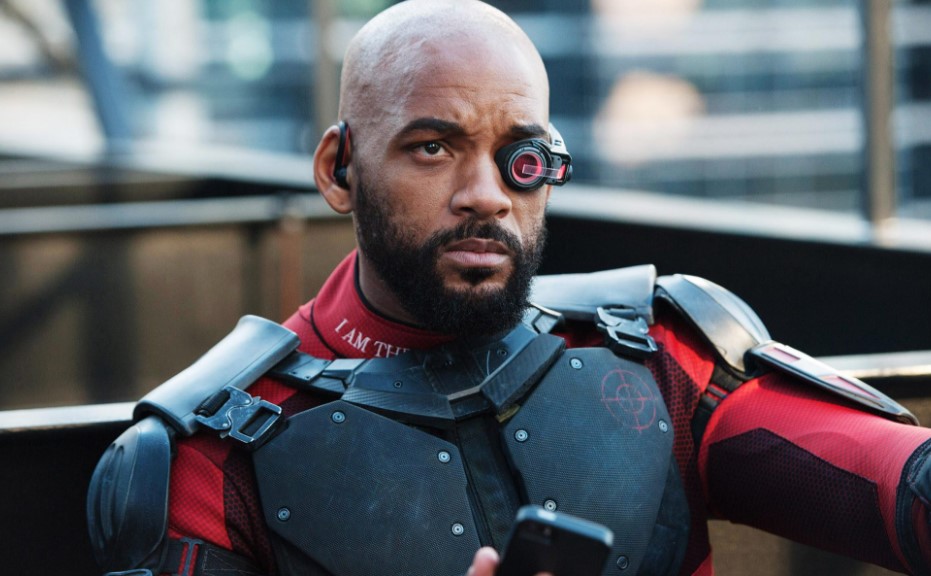 Will Smith Deadshot movie was in the works at one time
Back in December of 2016 following the August release of Suicide Squad, it was actually reported that a Will Smith Deadshot movie was in the works as it was reported by THR that WB was fast-tracking the Margot Robbie Gotham City Sirens movie with mention of the Deadshot flick.
Gotham City Sirens never happened and Robbie went on to star in the failed Birds of Prey, but maybe WB wants to bring back Will Smith as Deadshot for the rumored "Snyder Verse" on HBO Max.
Will Smith's Deadshot was also rumored at one time to play a large role in Ben Affleck's The Batman, with Affleck also rumored to be getting a Batman HBO Max series possibly also starring Joe Manganiello as Deathstroke, who also happens to be rumored for HBO Max projects. Recall that in Ayer's Suicide Squad movie, Batman captures Deadshot where Deadshot's daughter intervenes, which makes Deadshot look more like an anti-hero than a villain.
Back in 2018 did see Smith offer he hopes the Deadshot movie will happen.
"I sure hope so. I love playing Deadshot," said Smith. "I really enjoy that character. They have been talking about it, so if a good idea comes around – we have been having meetings – but I would love to. I love Deadshot."
Speculation and rumor offer that if Zack Snyder's Snyder Cut of the Justice League movie is a big success, that a "Snyder Verse" will be created and continue on the HBO Max streaming service. Zack recently offered plans for a Justice League 2.
Fans are also hoping the "Ayer Cut" of Suicide Squad will get released on HBO Max, which I'm betting is already a done deal.
So the "Snyder Verse" on HBO Max might look something like:
Snyder Cut of Justice League
Ben Affleck's The Batman
Ayer Cut of Suicide Squad
Joe Manganiello Deathstroke
Will Smith Deadshot
Possible projects involving Jared Leto as Joker, more Ray Fisher as Cyborg, Henry Cavill as Superman.
Justice League 2, sequels, etc.
(via Reddit)