Back in December 2016 saw it announced that plans were in the works for a Will Smith Deadshot movie spinning off from Suicide Squad, but nothing has been heard since other than the project is rumored to be scrapped.
Earlier today while celebrating his 50th birthday in a YouTube live video streaming his bungee jump from the Grand Canyon, Will Smith offers an update on the Deadshot movie when a fan asks, "Will there be a Deadshot movie?"
"I sure hope so. I love playing Deadshot," Will Smith responded. "I really enjoy that character. They have been talking about it, so if a good idea comes around - we have been having meetings - but I would love to. I love Deadshot."
Will Smith is also said to be returning as the character for Suicide Squad 2, which is currently in development.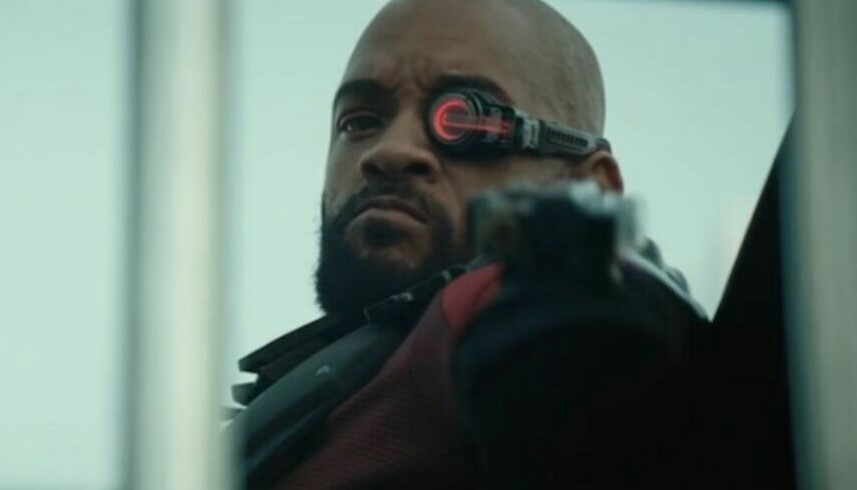 Will Smith Deadshot
It has actually been said that Suicide Squad 2 has been delayed for the upcoming Margot Robbie Birds of Prey film, which just got an official release date. According to reports, Birds of Prey nabbed the Suicide Squad 2 story.
In addition, Will Smith is committed to Bright 2 for Netflix and Bad Boys 3 (with Bad Boy 4 also recently announced) prior to any new movies involving Deadshot.
Details for Suicide Squad 2 are said to possibly involve Amazo as a living weapon of mass destruction that the squad must stop.
Will Smith also recently finished filming on the live-action Disney Alladin movie, which he plays the Genie; the sci-fi movie Gemini Man, which sees an over-the-hill hitman face off against a younger clone of himself; and he has the animated movie Spies in Disguise in the works, which he voices Lance Sterling, and also stars Tom Holland.
Head on over to Will Smith's YouTube to watch video of the live stream of Will Smith doing a bungee jump off of a helicopter into the Grand Canyon for his 50th birthday, which also includes his family and Fresh Prince of Bel-Air co-star Alfonso Ribeiro in attendance, with celebrity birthday wishes from Tom Cruise (from the set of Top Gun 2), Jimmy Kimmel, Jimmy Fallon and more.