Lucasfilm execs can wipe the sweat from their brow as The Mandalorian Nielsen ratings have bounced back with the release of Episode 3 of Season 3, "The Convert."
Nielsen released its streaming ratings for the week of March 13 – 19 which reveals The Mandalorian is now at #3 with 1.115 billion minutes viewed.
The first two episodes of Season 3 were on the low side, with the first episode even down nearly 40% from the Season 2 finale and the week Episode 2 was released is just about the same number of minutes viewed, which is down around 20% from the average of Season 2, so it was worried the audience had left the show.
However, with Episode 3 having a big rebound – around a 30% bump – audiences returned and watched more minutes, which I am guessing means audiences are not watching episodes as soon as they get released, but are possibly binge-watching the episodes. If that is the case, that means The Mandalorian is not "must-see TV" and that the audience could bail at any time as they aren't invested in the series as they once previously were.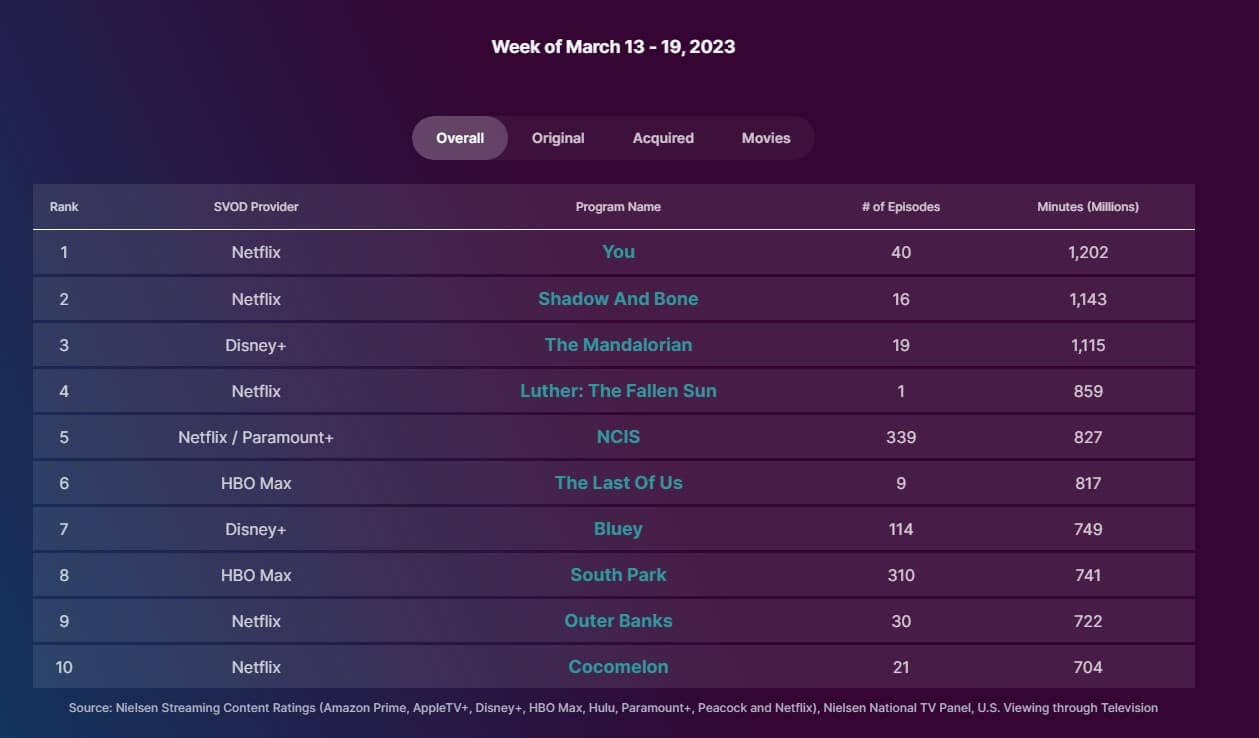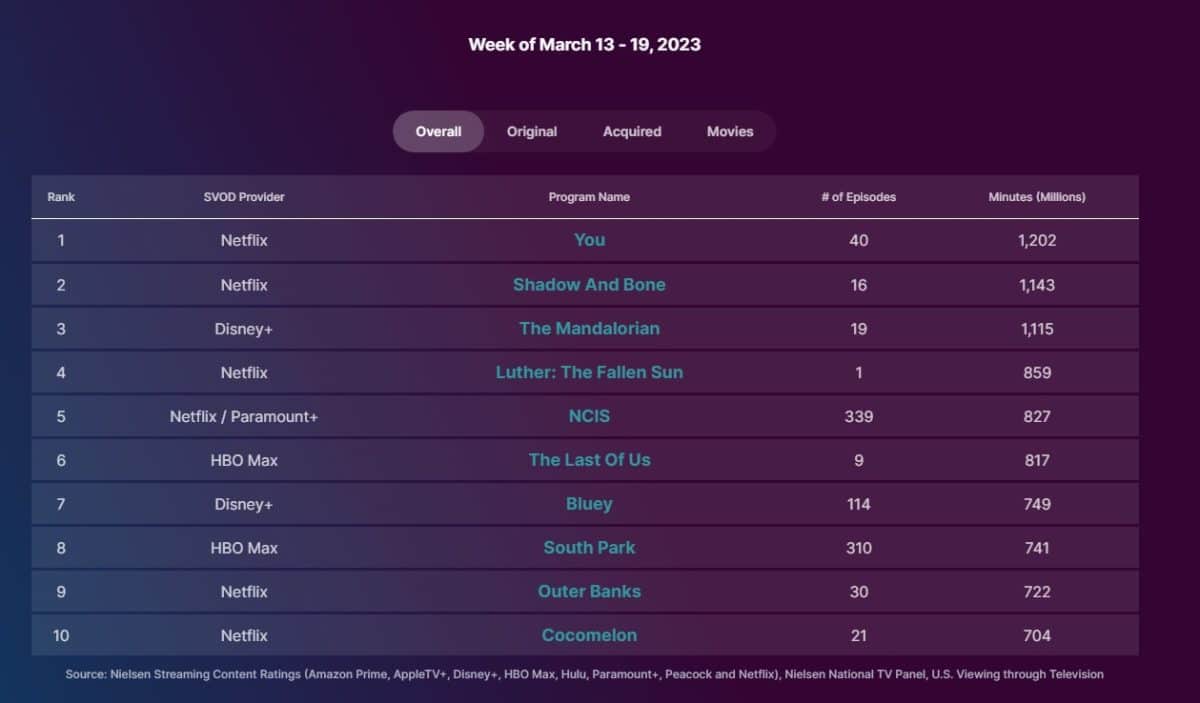 The Mandalorian ratings are all over the place
Interestingly enough, Episode 3 is the second-lowest rated episode of The Mandalorian with a 7.1 on IMDb, so let's see what happens next week. Worth a mention is that last week's Jack Black episode is the worst-rated on IMDb with a 6.4, and this week's episode sees the best of the Season with a 9.0, so we see both the minutes viewed and the ratings are all over the place.
Rumors actually offer Lucasfilm president Kathleen Kennedy intervened with Season 3 and in addition to Pedro Pascal, has caused all sorts of problems.
It's again claimed that Pascal caused problems during the filming of Season 2, and it is claimed Kennedy butted heads with Jon Favreau over The Mandalorian Season 3. Reportedly, Favreau was against the idea of reuniting Grogu with Mando, but Kennedy couldn't let her cash cow go, so she demanded Baby Yoda be reunited with Mando. It's also said Kennedy mandated Favreau and company put out the Boba Fett series, so it's sounding like the rumors might be true and explain the dip in quality for The Mandalorian Season 3 compared to past seasons.
Recently at Star Wars Celebration also saw the announcements about the three new movies which both Dave Filoni and Jon Favreau are involved with, so maybe there is hope, yet.