Well, we had a decent couple of seasons with The Mandalorian but now it's complete trash with Season 3, with it also learned the Nielsen ratings have completely tanked.
Last week I said this week would be telling in regards to the Nielsen ratings as last week saw the streaming numbers for the first episode of Season 3 released where they are down almost 40% from the Season 2 finale.
I warned if the numbers for this week didn't see an improvement or even dipped, that it would reveal huge problems with the show.
Well, the numbers didn't dip but they didn't improve at all, as the Nielsen streaming numbers for the week of March 6 – 12, 2023, which is when Episode 2 of Season 3 aired, reveal 889 million minutes viewed.
That 889 million minutes viewed is for all the episodes of every Season, so to put things in perspective, the average for Season 2 per week was around a billion minutes viewed, and the Season 2 finale saw a massive 1.34 billion minutes viewed which topped the Nielsen streaming charts, but Season 3 is on a big decline.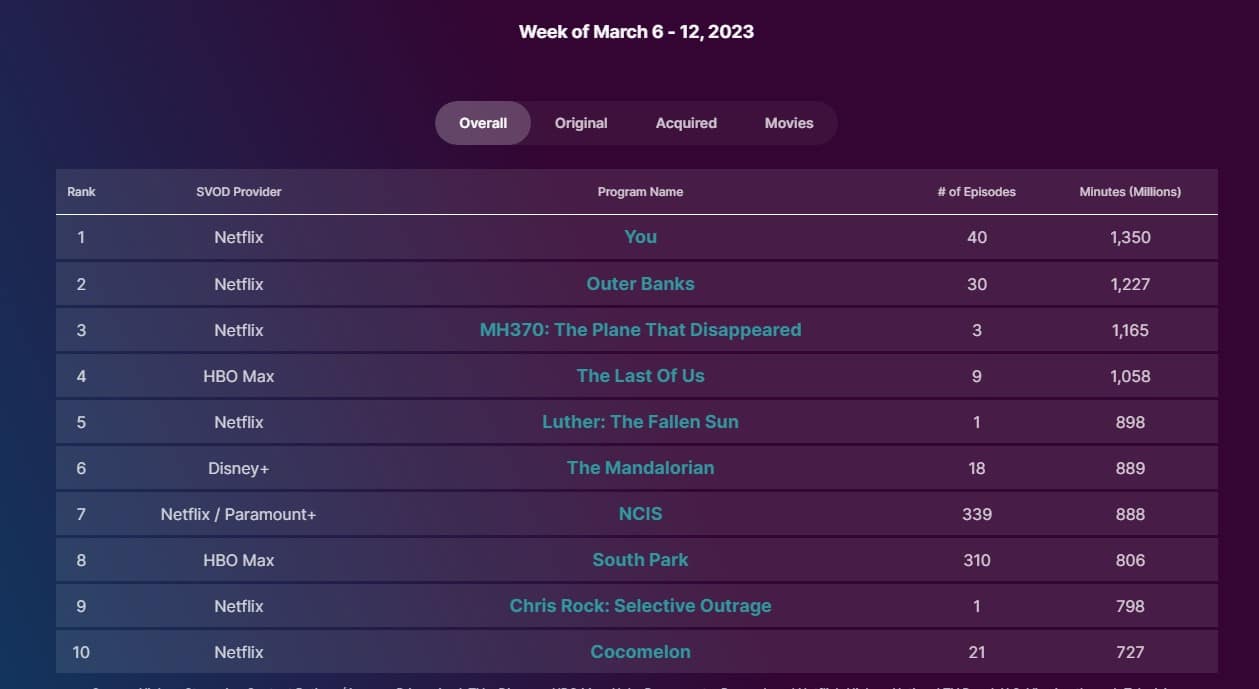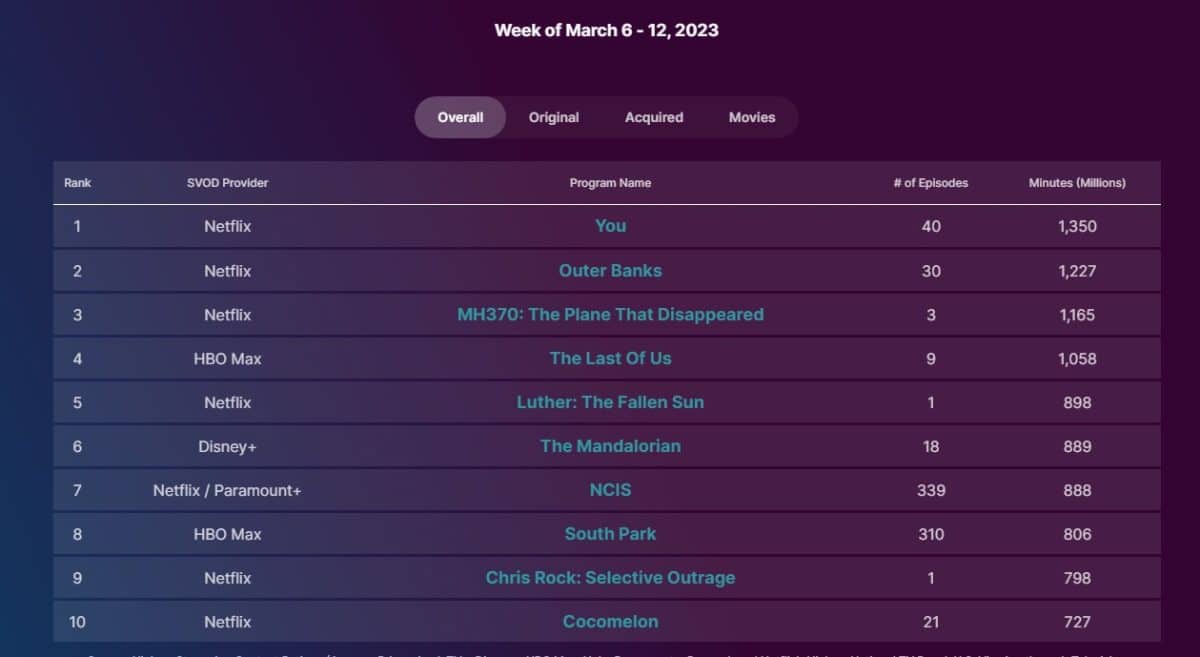 What's the problem with The Mandalorian?
Problems I see with The Mandalorian is that it has been way too long from the release of Season 2 to Season 3, as it has been over two years.
In between the releases, The Book of Boba Fett sucked, Obi-Wan was a massive disappointment, and those dull first three episodes of Andor turned off a lot of fans even though if you stick with it, Andor turns out to be a really good show.
The Mandalorian Season 3 also has atrocious writing and atrocious special effects, makeup, and creature design. It's on par with Marvel's MODOK.
Bob Iger, never ever cast Jack Black in another Star Wars show ever again (the episode is the worst-rated on IMDb), and ditto for Lizzo who honestly I have no idea who that is, but my 18-year-old who I watch The Mandalorian with laughed out loud, and yeah, he also thinks the show has now become complete trash.
The writing has gone down the drain as this season feels directionless. It used to feel like a cool space Western, but now it seems like all just filler. Bob, who is overseeing this Season? Your nephew or niece?
Another big problem is that Star Wars doesn't feel special anymore. Bob, I recommend having a "Star Wars Night" similar to how HBO owns Sundays, so maybe "Star Wars Wednesday" where new episodes are released at 8pm EST — not frickin' 3am.