With rumors swirling that Kevin Feige has cast Ghost Rider in the MCU, Norman Reedus says he is unsure if he is set to play Marvel's Spirit of Vengeance.
Hopefully, the actor is simply playing coy and isn't allowed to talk about it, but Norman Reedus tells cb.com that he doesn't know as of yet.
"Fingers crossed," Reedus responded to questioning about playing Ghost Rider. "I don't know. There's been a lot of talk over the last couple years. I do not have an answer for you."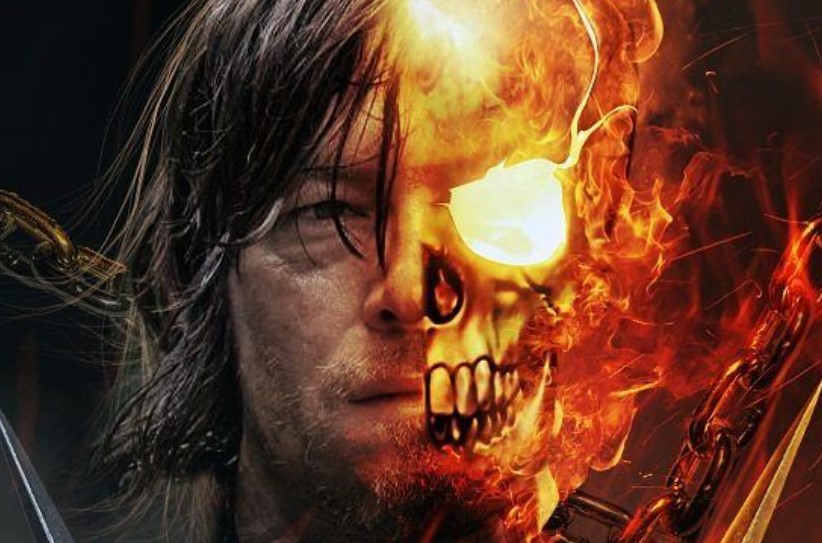 Marvel fans want Norman Reedus as Ghost Rider and so does the actor
Norman Reedus happens to be the top choice from just about every single Marvel fan to play Ghost Rider, and on more than one occasion, Reedus has stated he wants the role.
"That would be great. So, I don't know, call somebody, make that happen. I want to do it," Reedus said back in July adding, "I want a fire skull. I want my face to turn into a fire skull and whip a chain around. That would be great."
It's also known that Norman Reedus has been "liking" lots of fan tweets about him playing Ghost Rider, and back in 2016 responded with a "f' yeah!" when asked about it.
"Hell yeah. It would be a blast," Reedus enthusiastically said. "Do I get a skull face that's on fire and all that stuff? F–k yeah. I'm down."
While fans want Reedus to play the role in the MCU, rumors offer that Kevin Feige might be going with a female version, and another rumor offers the Dan Ketch version will be appearing in Doctor Strange 2.
As I previously said, here is hoping that Kevin Feige learns from the billion-dollar success of Spider-Man: No Way Home and casts Norman Reedus as Ghost Rider, as pleasing the fans not only makes sense, but lots of cents.
Catch Norman Reedus as Daryl Dixon in The Walking Dead's final season which returns to AMC on February 20.
Norman Reedus Ghost Rider fan art: