Following having first reported on the rumor that Bella Thorne is wanted as the female Ghost Rider in the Marvel Cinematic Universe, the 21-year-old actress took a screenshot of my article and shared it on her Instagram Story.
An eagle-eyed Redditor managed to spot the Instagram story post from a couple of days ago.
Bella Thorne didn't comment on the rumor, but at the same time she also didn't shoot it down.
Whether that means Bella Thorne is actually up for the role or not or has been approached to play Ghost Rider in the MCU is unknown.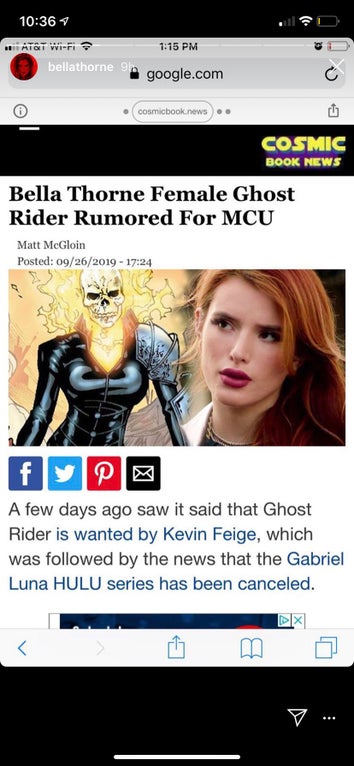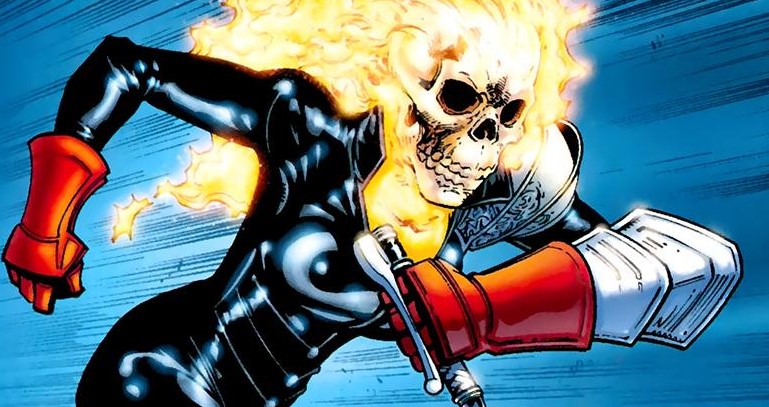 Bella Thorne rumored for Ghost Rider
A rumor has it that Kevin Feige wants to use Ghost Rider in the MCU, which interestingly enough preceded the news that the Ghost Rider HULU series has been canceled that was set to star Gabriel Luna from Agents of SHIELD.
The initial rumor and the news of the cancellation were then followed up with the Bella Thorne Ghost Rider rumor, which offers the actress is wanted to play Alejandra Jones.
The rumor claims the version of Ghost Rider that Kevin Feige wants to use will debut in Doctor Strange in the Multiverse of Madness, and that Feige and Marvel are going to start casting for the role between November or December of this year, but that people at Marvel are already talking about actress Bella Thorne playing the role of Alejandra Jones, the female Ghost Rider.
In the comics, Alejandra Jones is the daughter of an American human trafficker and an unknown Mexican woman (worth a note is that Thorne's father was Cuban) who is sold and ends up in Nicaragua where she is trained to become the next Ghost Rider and temporarily replaces Johnny Blaze.
Regarding the use of the female Ghost Rider, the notion would fit with Kevin Feige's Phase 4 plans.
Nicholas Cage recently played Ghost Rider on the big screen, but that was when Sony owned the character, and it wasn't very good, so Cage won't be a part of the MCU.
Agents of SHIELD did confirm the Johnny Blaze version when the powers were given to Robbie Reyes, played by Gabriel Luna, so it remains to be seen what route Kevin Feige will take in the MCU. More than likely Robbie Reyes and Luna version won't be used in the MCU because they are from Marvel TV (who doesn't get along with Feige and Marvel Studios).
Another possible contender could be the Dan Ketch Ghost Rider, or Kevin Feige could be using a variety of Ghost Rider characters in the MCU, which is similar to the comics.
Doctor Strange in the Multiverse of Madness is due out May 7, 2021.
Ghost Rider Alejandra Jones: