Following those rumors, now it is learned the Gabriel Luna Ghost Rider series that was to spin-off from Agents of SHIELD on Hulu is not happening.
According to Deadline, due to creative differences, the Ghost Rider series is not moving forward.
It's further reported it is unclear if the series will be shopped elsewhere, but I am doubting that will happen.
Regarding the earlier rumor, it is said that Marvel Studios president Kevin Feige wants to use Ghost Rider in the MCU, with it further rumored Feige will most likely use a different version than the Robbie Reyes Ghost Rider that appeared in Agents of SHIELD and was due to appear in the HULU series, played by Gabriel Luna.
Regarding why the HULU series would get the ax if Ghost Rider is used in the MCU, Kevin Feige gets first dibs on any use of the Marvel characters.
Marvel Studios is actually a separate company at Disney than Marvel TV, with it said the two companies don't get along.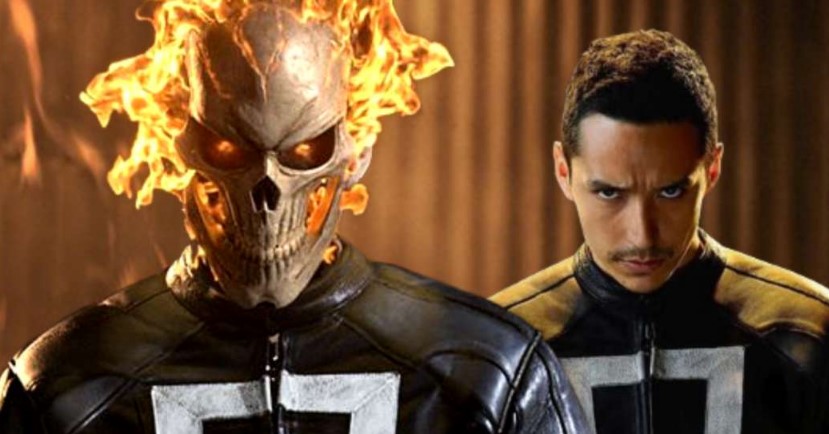 Ghost Rider could be coming to MCU instead
I have mixed feelings right now as I was really, really happy with the Gabriel Luna Ghost Rider in Agents of SHIELD and was looking forward to the HULU series, especially as it has been said the Marvel HULU series would have been more mature than the MCU movies and Disney Plus shows.
Assuming Feige now has his hands on the Spirit of Vengeance, we can expect a PG-13 version of the character in the MCU movies.
I'm also on the fence right now regarding Kevin Feige using Ghost Rider because he has been race bending and gender-swapping the Marvel characters as of late, not for the sake of a good story, but for politically correct purposes. The Reyes Ghost Rider was actually done well, but if Feige goes his Phase 4 PC route, I expect the MCU Ghost Rider to be a complete disaster.
I'm hoping Feige uses the 90s' Danny Ketch version, my favorite, as Nicolas Cage recently portrayed the Johnny Blaze version in the Sony movies which weren't any good. There is always room for numerous versions of Ghost Rider in the mythos, so maybe Gabriel Luna will stick around in some form.
Marvel TV still does have the Helstrom series in development for HULU, so maybe Gabriel Luna will be making appearances there.
Gabriel Luna next stars in Terminator: Dark Fate out Nov. 1.