This is something that I have been reporting for years, that it was never "all connected," and that Marvel TV has never been a part of the MCU, which is now hinted at by Kevin Feige.
Feige, who recently took control over all of Marvel, says that for the first time, the MCU will be connected to the Marvel TV shows via the Disney Plus series (via The Playlist):
"After 'Endgame,' thinking, 'What can we do next?'" said Feige. "Disney+ is going to give us this opportunity to tell even deeper stories with characters you already know and love…in a new type of cinematic way that we haven't done before. We've already started shooting two of them and they're very, very special."

He added, "And it all, for the first time, will interlink. So, the MCU will be on your TV screen at home on Disney+ and interconnect with the movies and go back and forth. It's exciting to expand the MCU into even bigger and better heights."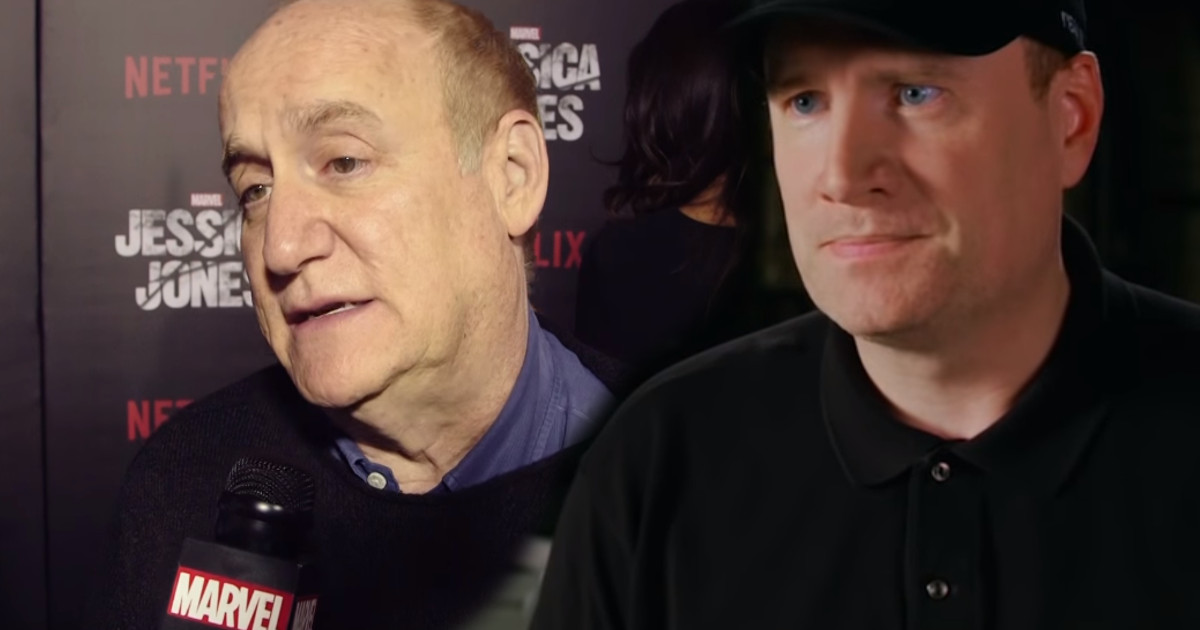 Marvel TV done for under Kevin Feige
This basically means that anything put out by Marvel TV, in what used to be a separate company than Marvel Studios at Disney, is not a part of the Marvel Cinematic Universe.
This seems to be corroborated by the fact that Feige has canceled all the Marvel TV shows including the Netflix Daredevil and Defenders-related shows, Agents of SHIELD is canceled next Summer, Ghost Rider has been canceled, Runaways is done, Cloak and Dagger is done, the Marvel TV X-Men shows are done, and recently saw Feige fire the creative team behind the Tigra and Dazzler animated series, with their now question of what will happen with the other HULU series, including the planned live-action Helstrom series.
Worth a mention is that Feige was a producer on the one-and-done Agent Carter series that included a Jarvis cameo in The Avengers: Endgame, but again, the MCU has never referenced anything ever done by Marvel TV.
It's also recently become known that head of Marvel TV Jeph Loeb is departing Marvel, probably fired, and a while back saw Brian Michael Bendis booted from Marvel who was a part of Ike Perlmutter's Marvel Comics Creative Committee that Feige didn't get along with (Bendis is now ruining Superman over at DC).
So we see Feige has been cleaning house at Marvel.
Update: Feige shuts down Marvel TV.
Marvel insiders at Comic-Con also told me that Daredevil and the other Netflix characters would get rebooted under Kevin Feige, which is something that the sale of all the costumes and props by Marvel TV seems to testify to.
Regarding the Marvel Disney Plus shows, Kevin Feige recently confirmed fans will need to watch them to understand the coming MCU movies. You don't have to and never needed to understand anything by Marvel TV to understand the MCU, but now that is changing with Kevin Feige in complete control.
The various series set for Disney Plus include The Falcon and The Winter Soldier, WandaVision, Loki, Hawkeye, She-Hulk, Moon Knight, Ms. Marvel and more.
While I have been right all along, and I do like being right, and I am right a lot – much to the anger of Feige's zombie fanbase especially the fake fan Redditors – I will say that I did enjoy the last few seasons of Agents of SHIELD, even more so than most of what Feige has been putting out from his goofy popcorn MCU. I was also looking forward to the Gabriel Luna Ghost Rider series, but alas, there are rumors that Feige is going with the female Ghost Rider in the MCU. Big surprise.