Echoing my own report from last week about how it is rumored Jeph Loeb will be out from Marvel, now Variety offers the big Marvel shake-up is causing lots of confusion and that Loeb will no longer be Head of Marvel TV and is leaving the company.
Long story short, Disney recently announced that Marvel Studios president Kevin Feige will be in charge creatively behind the film, TV and comics divisions, which means lots of changes are taking place.
Previously, Feige was just in charge of the MCU movies, with Ike Perlmutter in charge of TV, Comics, Gaming, Licensing and Merchandising. The two butted heads which led essentially to a split within Marvel.
Ike Perlmutter likely not as involved with Marvel as in the past
The report by Variety offers, similar to what I said, that Ike Perlmutter may not be involved with Marvel as much as he used to be:
"There is enormous internal confusion," one company insider tells Variety. "Ike seems to be in a very weak position now."
The article actually puts it forth a reason why Perlmutter may be out is because of his conservative views and support for President Trump, which doesn't sit well with "progressive Hollywood":
Perlmutter's politics may also have played a role in his increased isolation from Marvel's creative endeavors…

That support has at times caused difficulty for Marvel in progressive Hollywood.
Regarding the confusion, it's said Marvel TV was shocked and embarrassed by the HULU live-action Ghost Rider cancellation.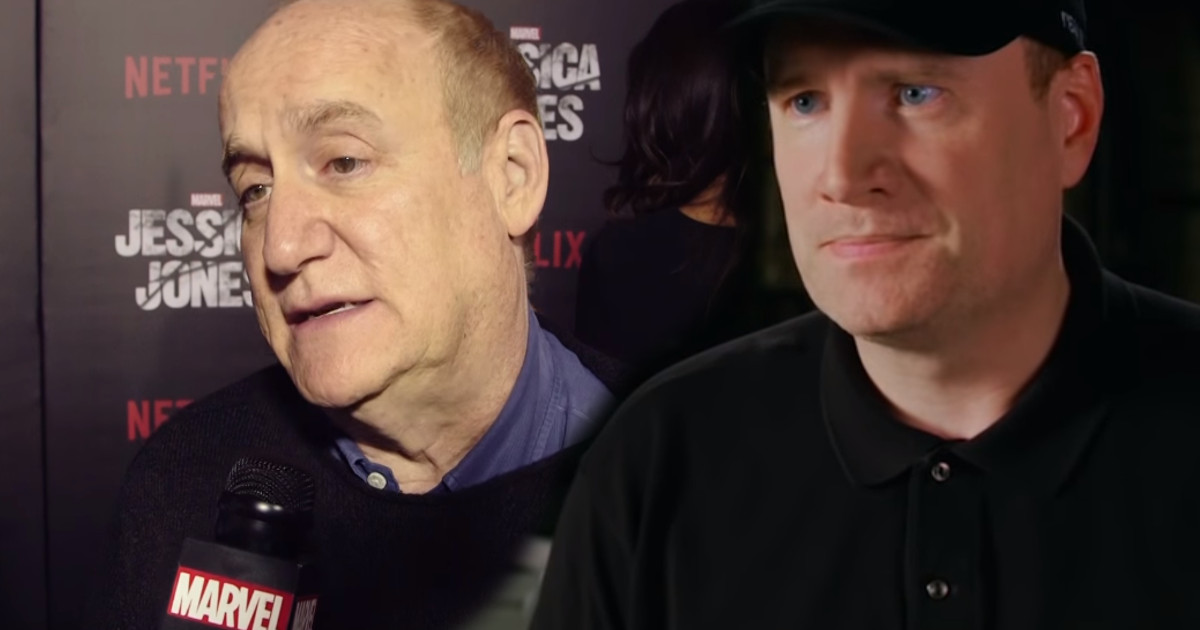 Changes at Marvel mean Jeph Loeb is gone
Regarding Jeph Loeb, the earlier rumor offered that he is going to retire next year, but as I said, I think that is just a cover and that Loeb is done for, as I was told by Marvel insiders while at Comic-Con that Loeb isn't liked at all within the industry. Now Variety reports Loeb is losing his Head of Marvel TV title and is looking for work at another company:
Not least of these is Jeph Loeb, who according to sources is expected to leave his post as head of Marvel Television in the coming weeks and is in the market for an overall deal with a new company.
Update: THR offers Loeb is out with the announcement coming by Thanksgiving.

Kevin Feige may destroy Marvel
I've actually been saying for years that Kevin Feige should take over all of Marvel and that guys like Perlmutter, Loeb and the Marvel Comics Creative Committee should be fired, but now I am second-guessing that recommendation, which is due to Feige's left-leaning approach to the MCU, which only came about this year.
The past few years or so have seen the comics take a similar leftist route, which turned out to be a complete disaster and only now are they starting to return to what they used to be, but I have to question, is that because of Feige or someone like Perlmutter? So if Feige is now in complete control of Marvel Comics, are we going to see a turn for the worse?
I also know that Feige didn't really grow up reading comics, as he was more of a film buff, so if you are a comic book fan, I would be pretty nervous. Regarding the future direction of the MCU, following Captain Marvel and The Avengers: Endgame, it only gets worse.
Kevin Feige could be a wolf in sheep's clothing, and all the reports about Perlmutter being the "bad guy," could be typical spin from the leftist entertainment news sites. Feige could be responsible for destroying Marvel as we know it, similar to what happened with Disney Star Wars.
(source: Variety)