Marvel Comics released its December solicitations for 2019 which features the return of Marvel Cosmic in a big way with Annihilation month!
The cover art and solicits for Annihilation: Scourge has been revealed, which includes fan-favorite Richard Rider Nova and more.
The event kicks off in November with Annihilation: Alpha, with the further good news being that Dan Abnett is back on Cosmic.
My only gripe is I wish we were getting more than one-shots, but I can't really complain as this looks to be light years better than the previous garbage of the galaxy stuff from Bendis and Loeb.
Marvel Comics is also offering a bunch of reprints for its "Annihilation True Believers Month!" as well as an 80-page Marvel Tales: Annihilation #1 anthology reprinting some classic Cosmic of old that includes a cool new cover featuring Quasar, Darkhawk and Moondragon.
Nova is also featured on the covers for Incoming #1, Guardians of the Galaxy #12, and Marvel is also releasing a cool Annihilation graphic comic box.
The original Annihilation Omnibus is also getting re-released in December though it's not a part of the official December solicits as it was supposed to come out in September.
As I previously said, I will also be relaunching the Cosmic Book News forums soon as well.
ANNIHILATION – SCOURGE: NOVA #1
Matthew Rosenberg (W) • Ibraim Roberson (A) • Cover by Josemaria Casanovas
Variant Cover by Eduard PetrovicH
The universe hangs in peril! With no room for old grudges, Nova is forced to team up with one of his most nefarious adversaries – ANNIHILUS! But can Richard Rider trust the ruler of the Negative Zone to fight alongside him – or will this turn into a war with two fronts?
40 PGS./ONE SHOT/Rated T+ …$4.99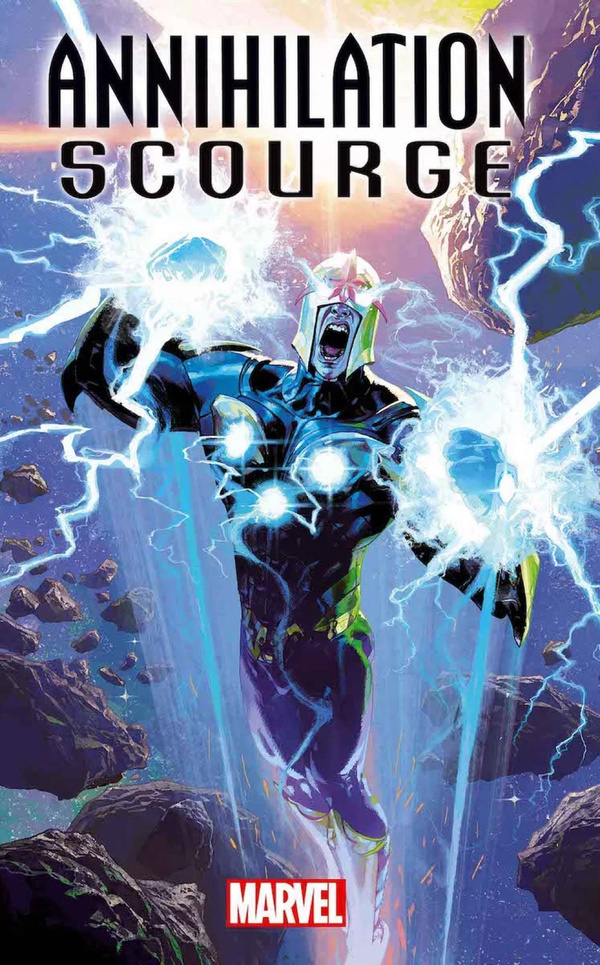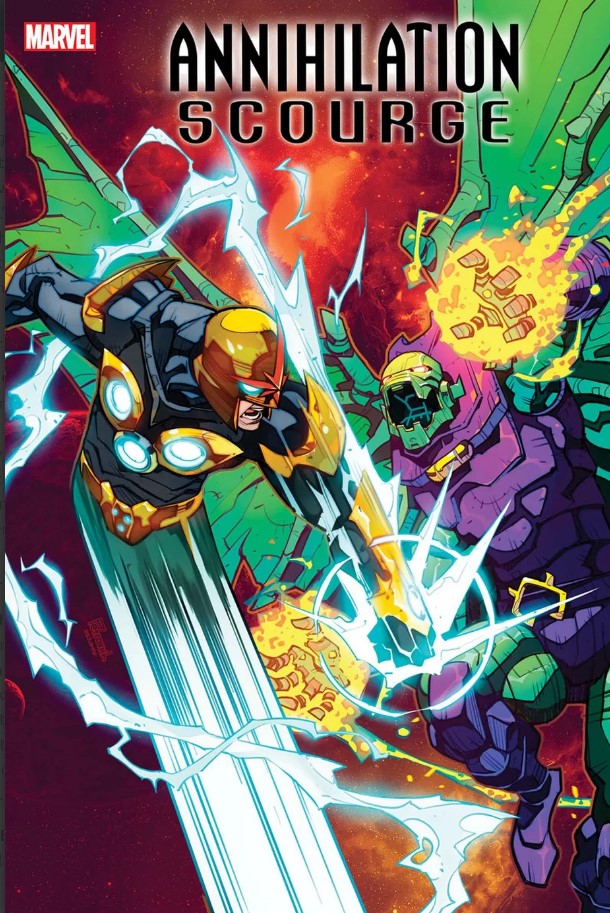 ANNIHILATION – SCOURGE: SILVER SURFER #1
Dan Abnett (W) • Paul Davidson (A) • Cover by Josemaria Casanovas
Variant Cover by Ozgur Yildirim
The Scourge is closing in, wreaking havoc across the galaxy. The Silver Surfer has returned in time to bear witness to the Scourge's atrocities – but his new status quo leaves him helpless to intervene! Will the Surfer be able to find a way to save the fleeing innocents around him – or will he be forced to stand by and herald in a new age of death?
40 PGS./ONE SHOT/Rated T+ …$4.99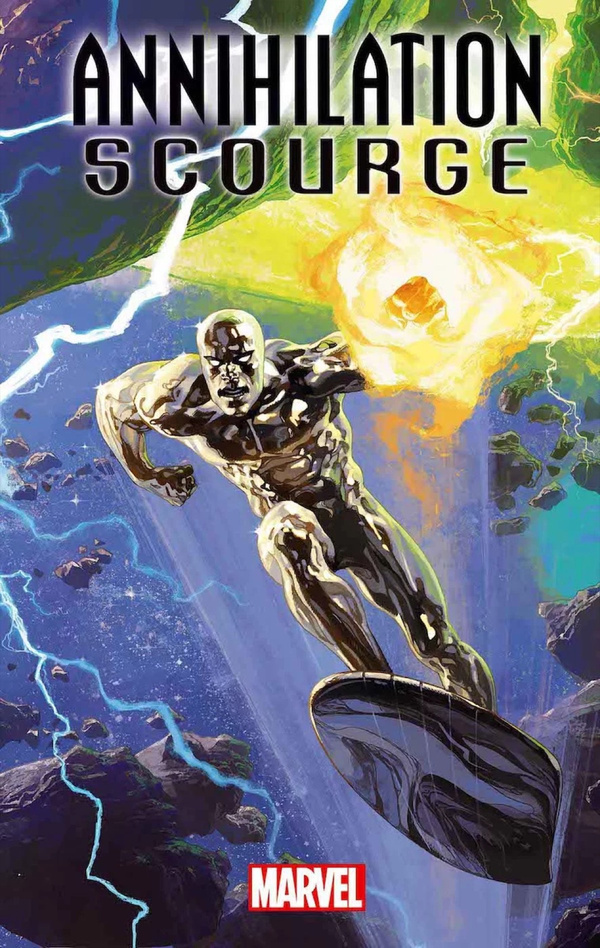 ANNIHILATION – SCOURGE: BETA RAY BILL #1
Michael Moreci (W) • Alberto Alburquerque (A) • Cover by Josemaria Casanovas
Variant Cover by Patch Zircher
The Scourge has arrived! As the local population becomes infected, will Beta Ray Bill be able to fight back the horde and save the innocents—or are they already lost? Overwhelmed, will Bill himself fall victim to the Annihilation wave?!
40 PGS./ONE SHOT/Rated T+ …$4.99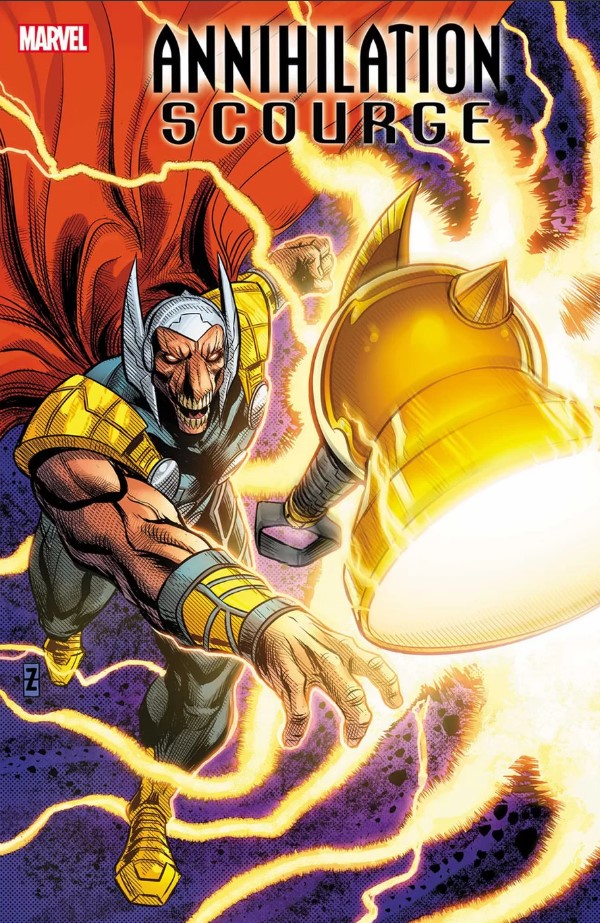 ANNIHILATION – SCOURGE: FANTASTIC FOUR #1
Christos Gage (W) • Diego Olortegui (A) • Cover by Josemaria Casanovas
Variant Cover by Phil Noto
Alerted to a potential tear in the dimension, the Fantastic Four go to investigate – but what they discover is so much worse than they prepared for! Will the Fantastic Four be able to hold back the Scourge or will the Negative Zone finally succeed in tearing this family apart? Overrun, the Fantastic Four are about to learn: No one ever truly comes home from war.
40 PGS./ONE SHOT/Rated T+ …$4.99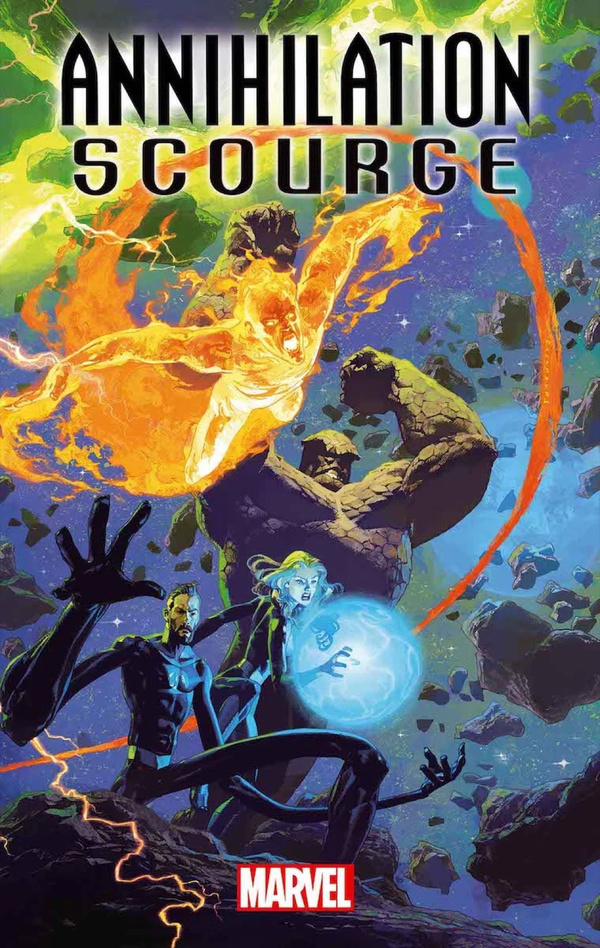 ANNIHILATION – SCOURGE OMEGA #1
Matthew Rosenberg (W) • Manuel Garcia (A) • SPOILER Cover by Josemaria Casanovas
Variant Cover by Arthur Adams
In the face of the Annihilation, there is no more room in the cosmos for heroes or villains – only survival.
40 PGS./ONE SHOT/Rated T+ …$4.99
(cover not revealed)
ANNIHILATION GRAPHIC COMIC BOX
Welcome to the Marvel Age of Comic Boxes! Store your treasured collection in sturdy surroundings every bit as exciting as the issues inside! Featuring action-packed illustrations on all sides from some of comics' finest artists, Marvel's Graphic Comic Boxes will star all your Marvel Universe favorites – continuing with ANNIHILATION! Preserve your comic collection with Marvel Graphic Comic Boxes!
INSIDE DIMENSIONS: 15-1/2" X 7-5/8" X 10-7/8"
ANNIHILATION COMIC BOX (BUNDLES OF 5) – $50.00
ORDER USING THIS CODE: SEP191027
(art not revealed)
MARVEL TALES: ANNIHILATION #1
Written by STEVE GERBER, MARK GRUENWALD, RALPH MACCHIO & DANNY FINGEROTH
Penciled by DON HECK, JIM STARLIN, JOHN BYRNE & MIKE MANLEY
Cover by INHYUK LEE • VIRGIN VARIANT COVER BY INHYUK LEE
Three of the major players in Marvel's next cosmic epic star in classic adventures, as we celebrate the 80th anniversary of the House of Ideas with the era-spanning MARVEL TALES! This anthology series shines a spotlight on fan-favorite characters, features timeless stories and highlights some of our most impressive talent from the past eight decades. First, former villain and future Guardian of the Galaxy Heather Douglas first takes on the name of Moondragon — and is rudely interrupted by the Man Without Fear in DAREDEVIL (1964) #105! Then Quasar, newest head of security at Project PEGASUS, is the victim of mistaken identity when the Thing comes a-calling — and a-clobberin' — in the John Byrne-illustrated MARVEL TWO-IN-ONE (1974) #53! And in DARKHAWK (1991) #6, the fledgling hero with a space-faring destiny joins Daredevil and Captain America in battle with the U-Foes!
80 PGS./ONE-SHOT/Rated T …$7.99
ANNIHILATION TRUE BELIEVERS MONTH!
TRUE BELIEVERS: ANNIHILATION – OMEGA THE UNKNOWN #1
Reprinting Omega the Unknown (1976) #1
32 PGS./Rated T …$1.00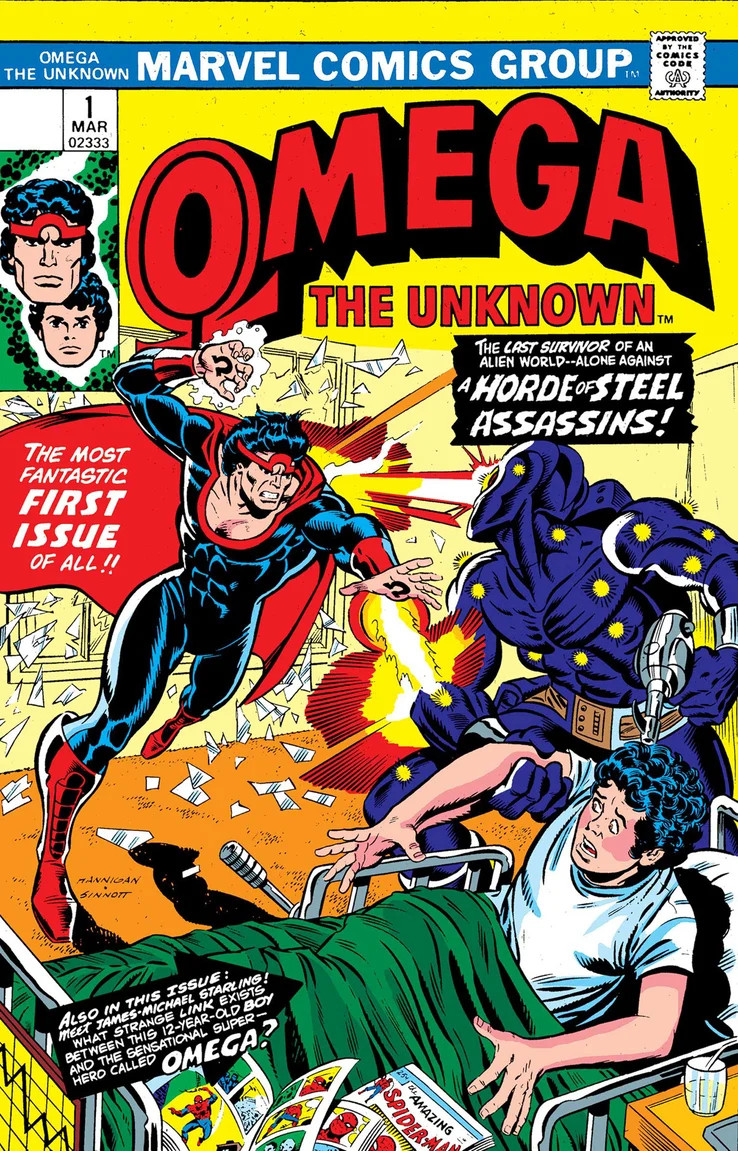 TRUE BELIEVERS: ANNIHILATION – NOVA #1
Reprinting Nova (1976) #1
32 PGS./Rated T …$1.00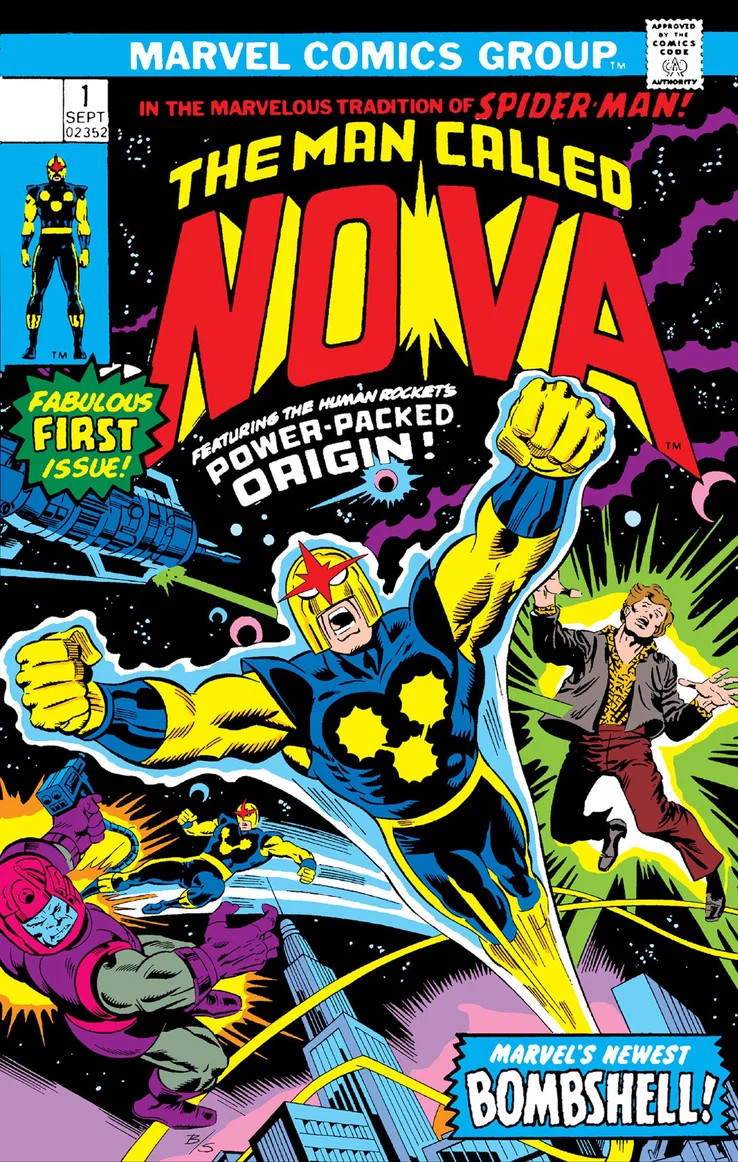 TRUE BELIEVERS: ANNIHILATION – ANNIHILUS #1
Reprinting Fantastic Four (1961) #140
32 PGS./Rated T …$1.00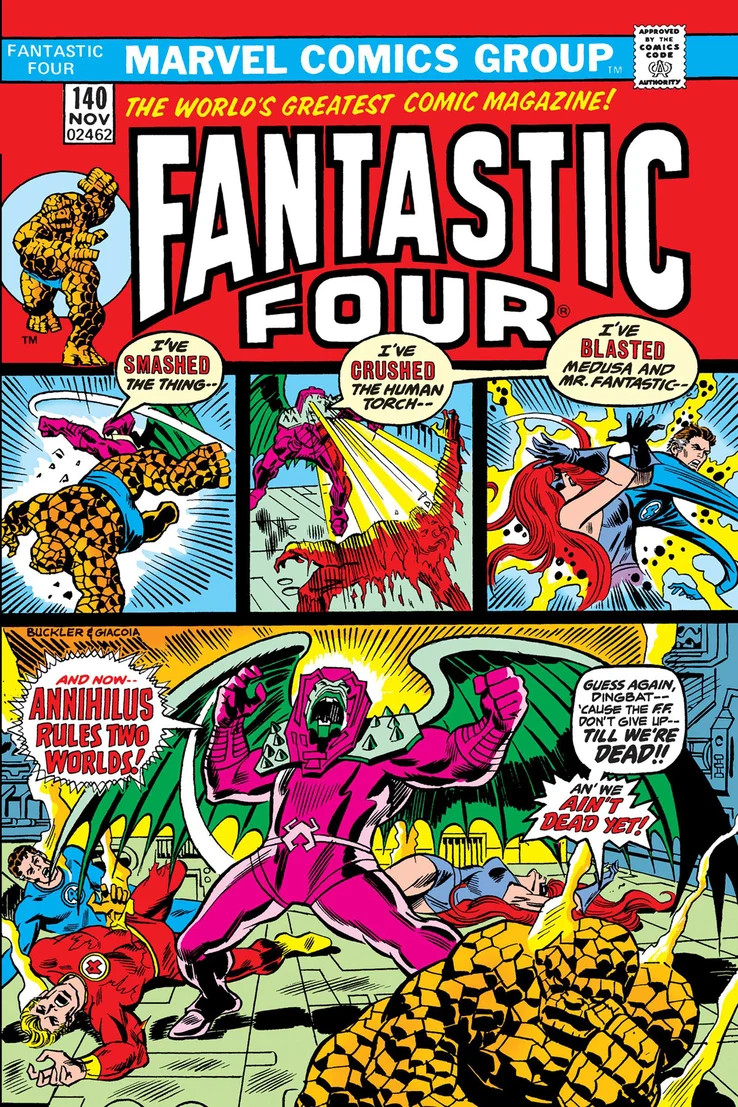 TRUE BELIEVERS: ANNIHILATION – QUASAR #1
Reprinting Incredible Hulk (1968) #234
32 PGS./Rated T …$1.00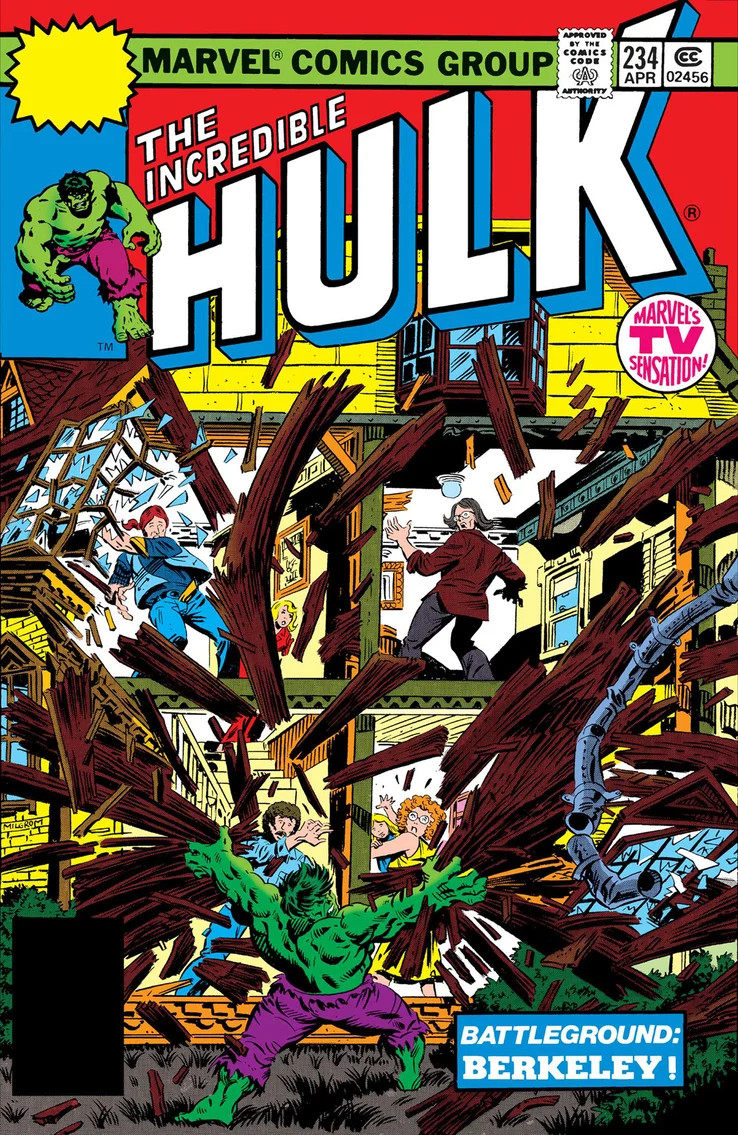 TRUE BELIEVERS: ANNIHILATION – MAN-WOLF IN SPACE #1
Reprinting Marvel Premiere (1972) #45
32 PGS./Rated T …$1.00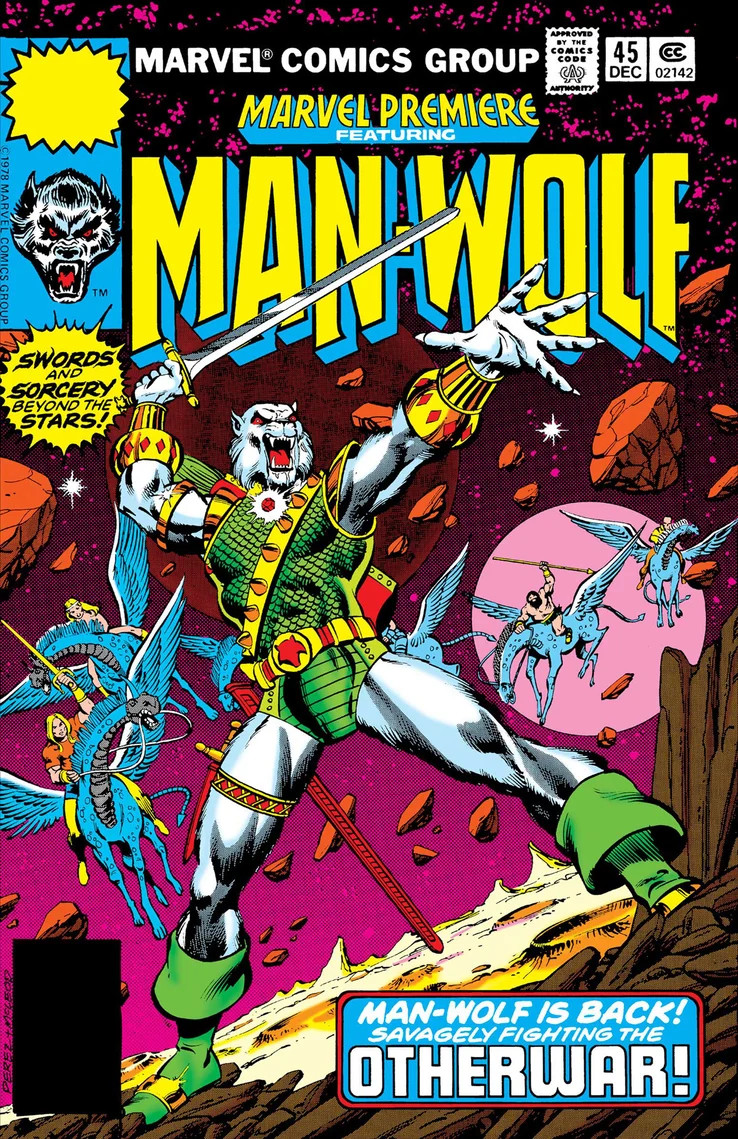 TRUE BELIEVERS: ANNIHILATION – ODINPOWER #1
Reprinting Thor (1966) #349
32 PGS./Rated T …$1.00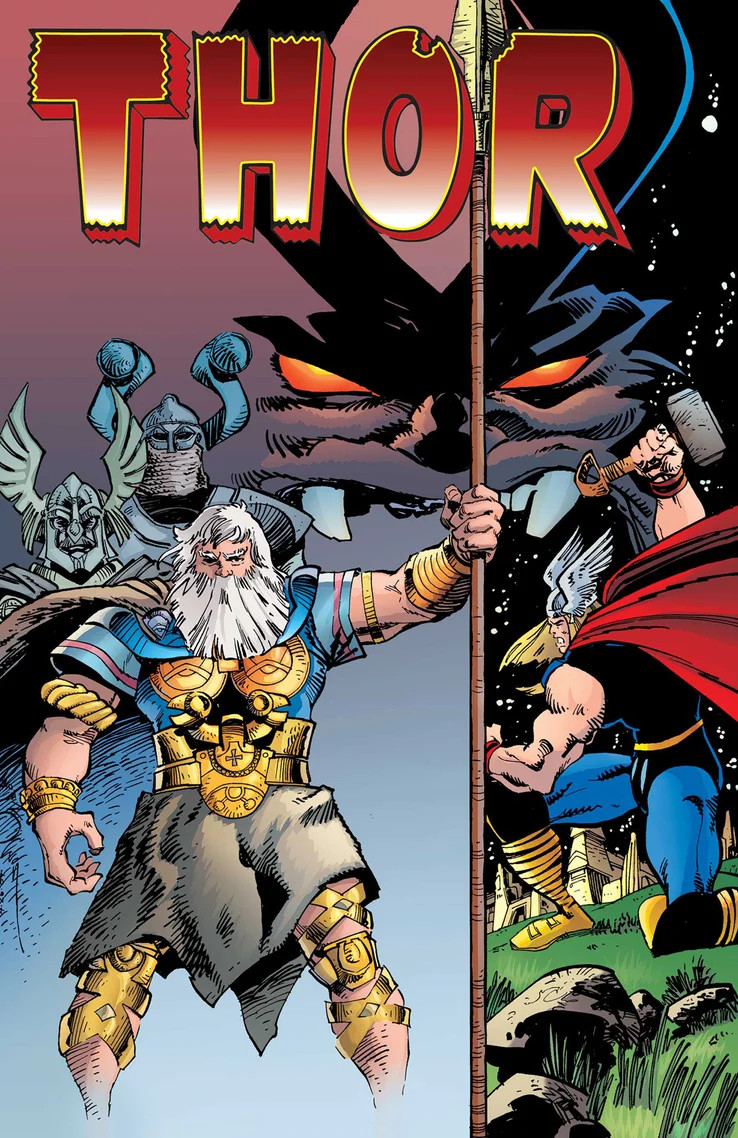 TRUE BELIEVERS: ANNIHILATION – MOONDRAGON #1
Reprinting Invincible Iron Man (1968) #54
32 PGS./Rated T …$1.00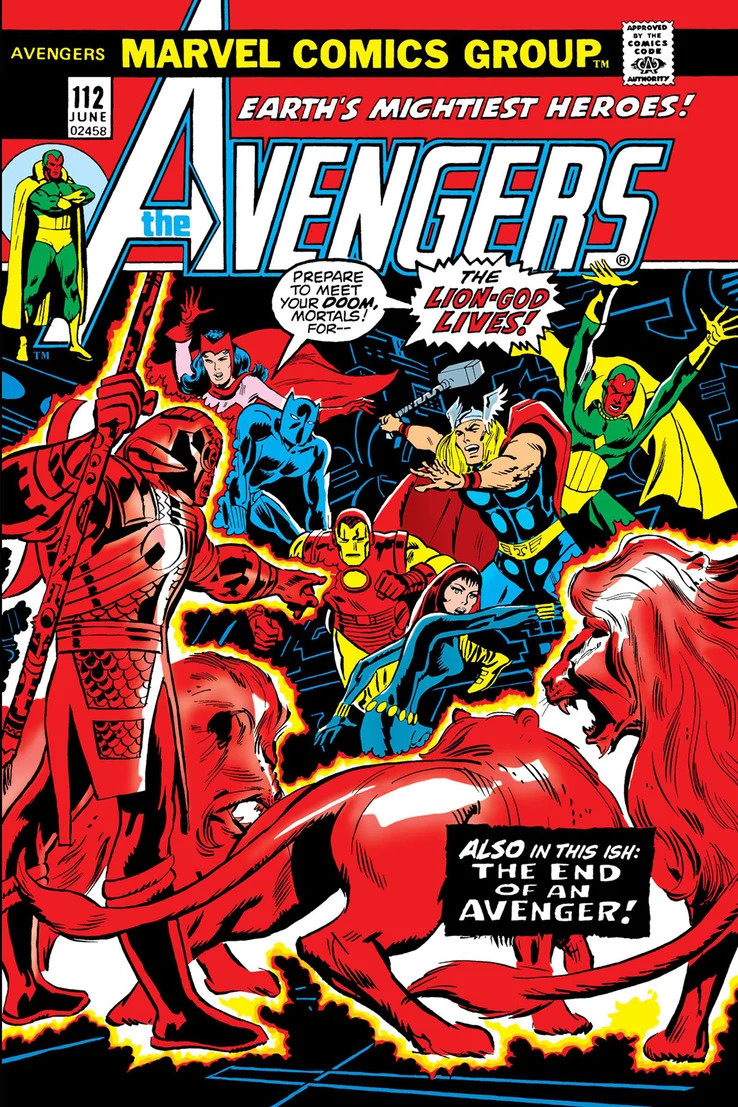 TRUE BELIEVERS: ANNIHILATION – MANTIS #1
Reprinting Avengers (1963) #112
32 PGS./Rated T …$1.00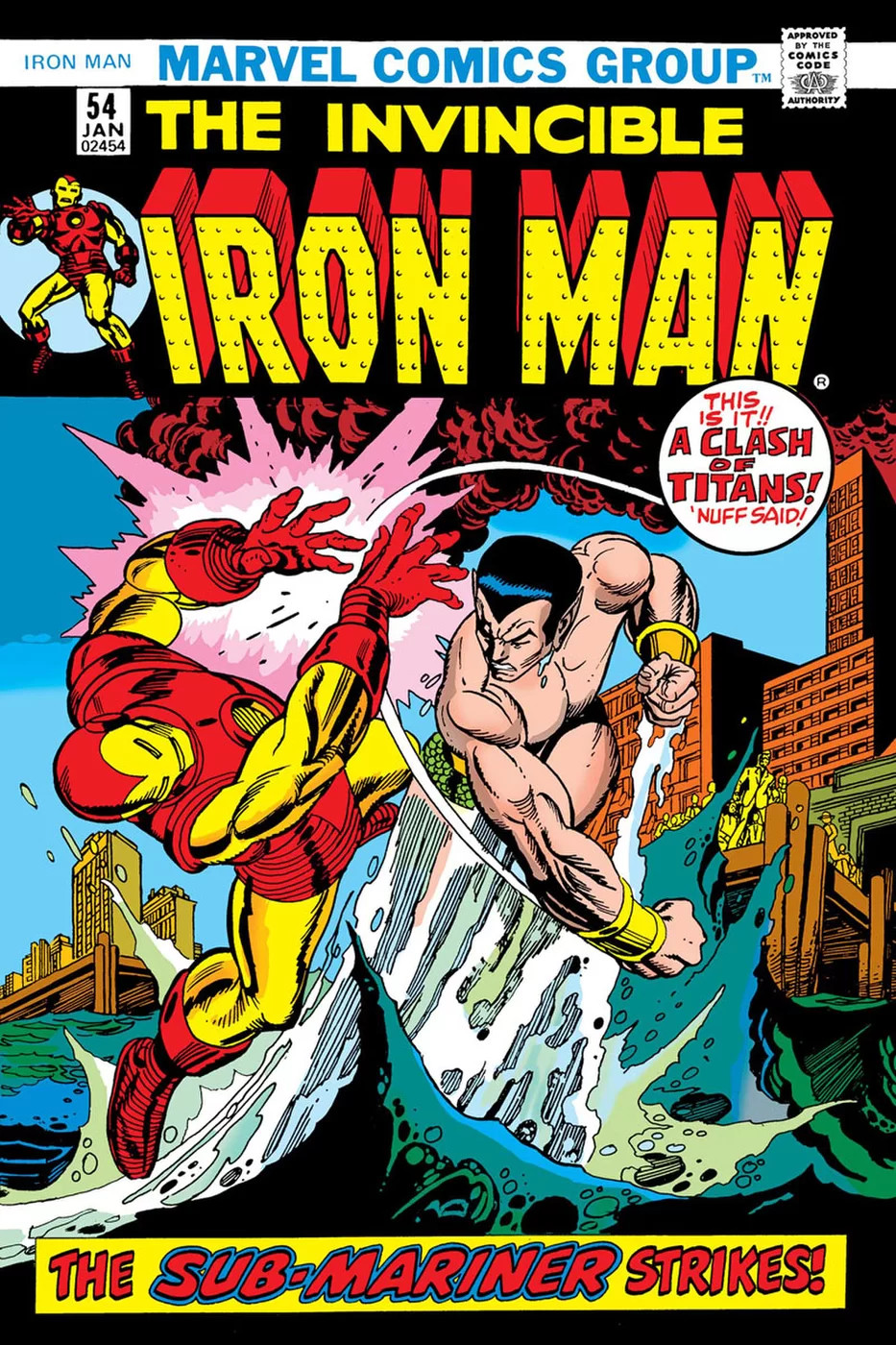 TRUE BELIEVERS: ANNIHILATION – SUPER-SKRULL #1
Reprinting Thor (1966) #142
32 PGS./Rated T …$1.00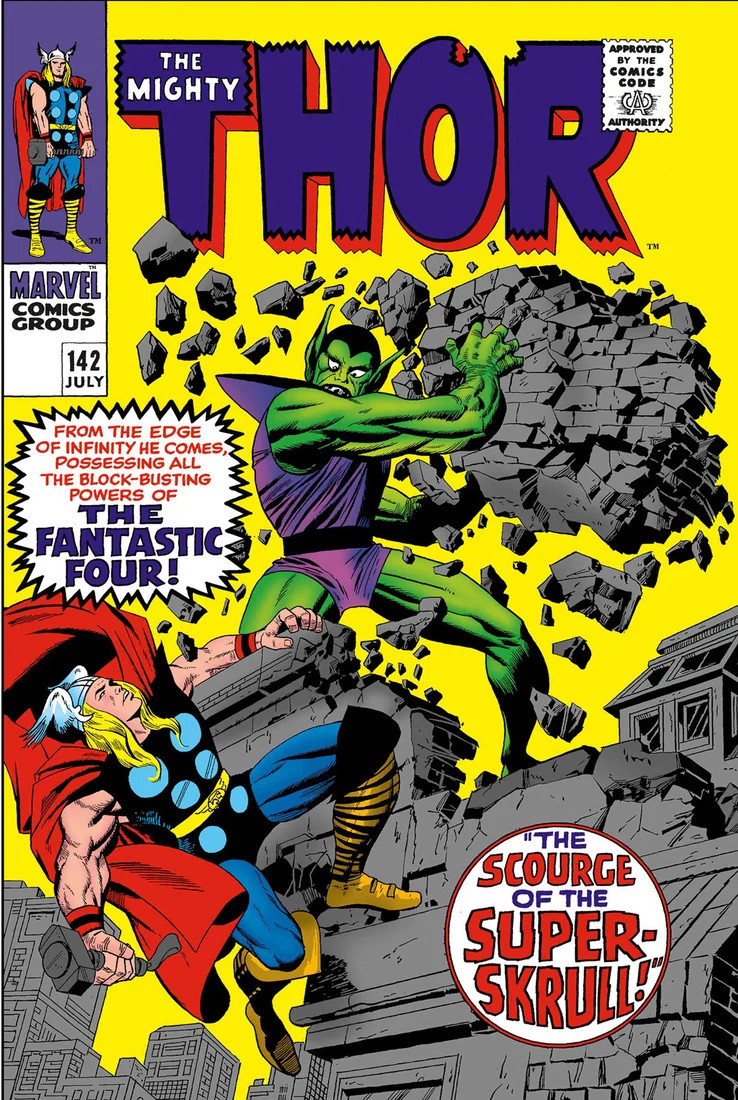 TRUE BELIEVERS: ANNIHILATION – SUPER-ADAPTOID #1
Tales of Suspense (1959) #82,# 84
32 PGS./Rated T …$1.00
GUARDIANS OF THE GALAXY #12
DONNY CATES (W) • CORY SMITH & MORE (A) • Cover by GEOFF SHAW
2020 VARIANT COVER BY TOM RANEY
VARIANT COVER BY DECLAN SHALVEY
THE "FAITHLESS" STORYLINE ENDS HERE!
Thanos Wins…Cosmic Ghost Rider…The Death of the Inhumans…Silver Surfer: Black…Guardians of the Galaxy…It's all been leading to this.
40 PGS./Rated T+ …$4.99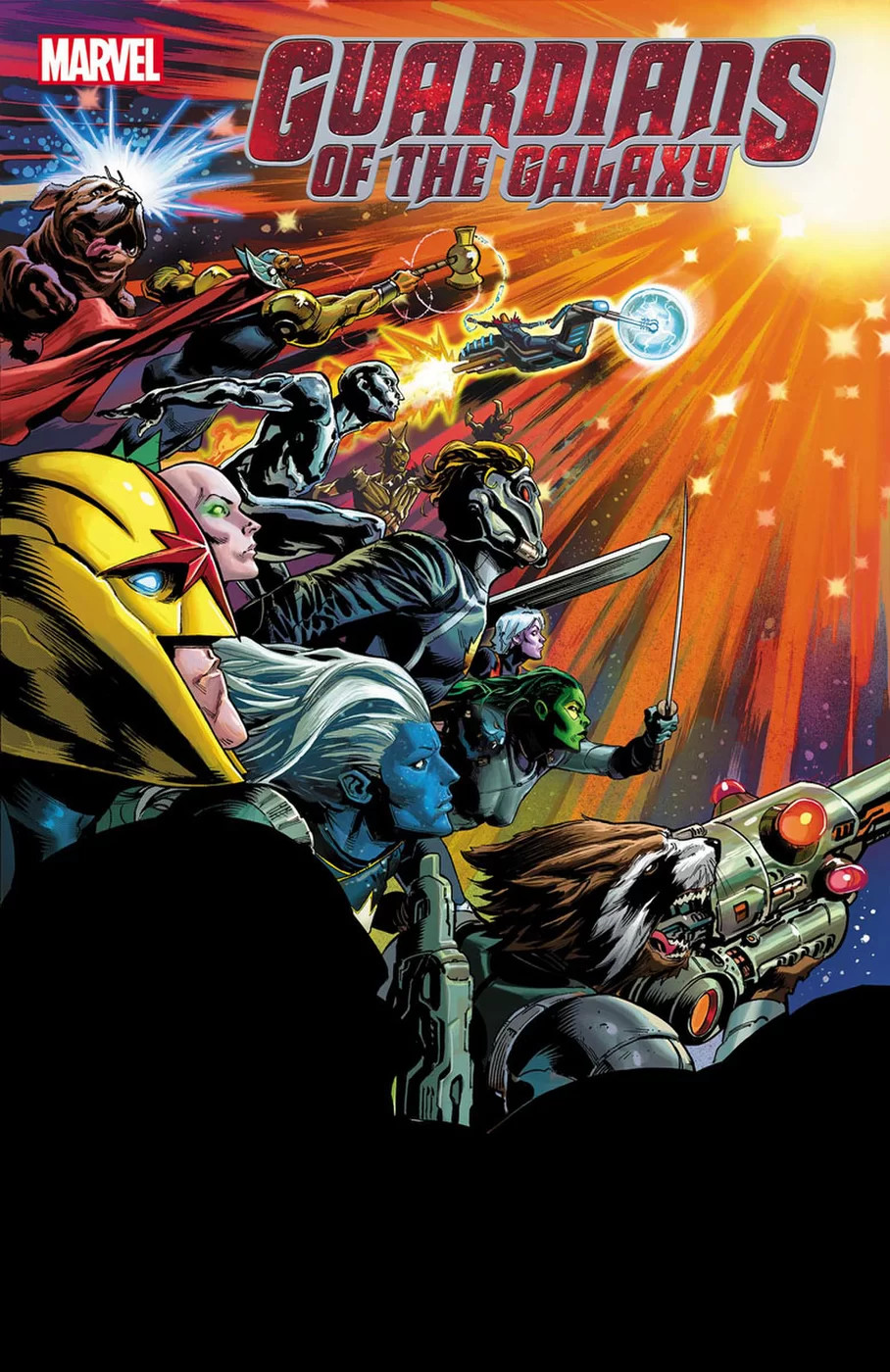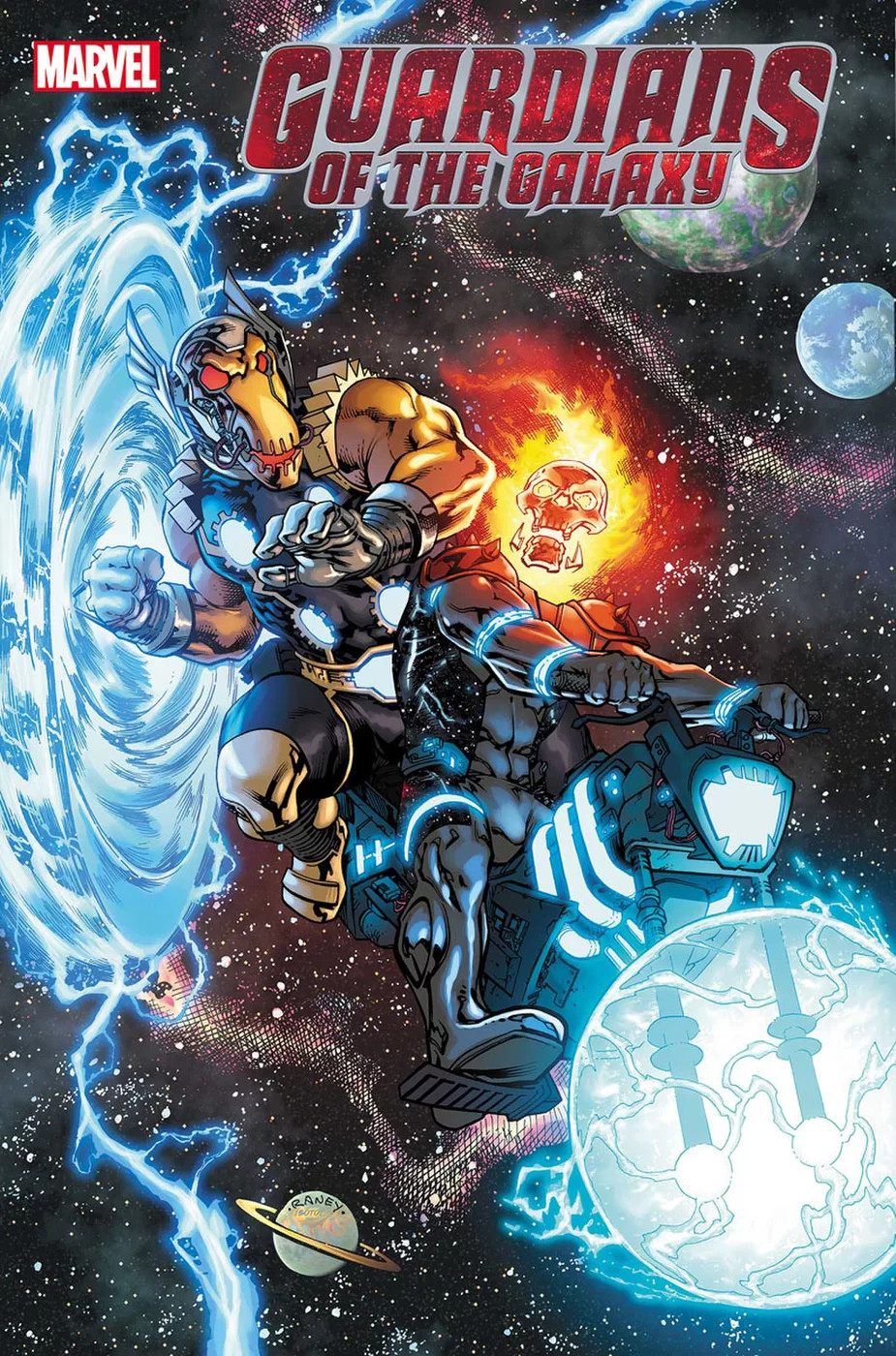 ANNIHILATION OMNIBUS HC NEW PRINTING
Written by KEITH GIFFEN, DAN ABNETT, ANDY LANNING, JAVIER GRILLO-MARXUACH, SIMON FURMAN,
CHRISTOS N. GAGE, STUART MOORE
Penciled by MITCH BREITWEISER, SCOTT KOLINS, KEV WALKER, RENATO ARLEM, GREG TITUS, JORGE LUCAS, ANDREA DI VITO, GIUSEPPE CAMINCOLI, MIKE MCKONE, SCOTT KOLINS
Cover by GABRIELE DELL'OTTO
Marvel's cosmic superstars return in explosive, widescreen sci-fi style! Annihilus, lord of the Negative Zone, has declared war! And as his unstoppable Annihilation Wave swarms into the Marvel Universe, demolishing all in its path, only a handful of heroes can resist the destruction! As Nova learns the ways of war from Drax the Destroyer, the Silver Surfer seeks out his former master Galactus for aid, the Super-Skrull fights for his son's life and Ronan the Accuser faces Gamora and her woman warriors! Nova and Quasar's army leads the charge, but as heroes fall and Annihilus rises, the universe's one remaining hope may be Thanos, the Mad Titan! Collecting DRAX THE DESTROYER #1-4, ANNIHILATION: PROLOGUE, ANNIHILATION: NOVA #1-4, ANNIHILATION: SILVER SURFER #1-4, ANNIHILATION: SUPER-SKRULL #1-4, ANNIHILATION: RONAN #1-4, ANNIHILATION #1-6, ANNIHILATION: HERALDS OF GALACTUS #1-2 AND ANNIHILATION: NOVA CORPS FILES.
880 PGS./Rated T+ …$125.00
ISBN: 978-1-302-92165-1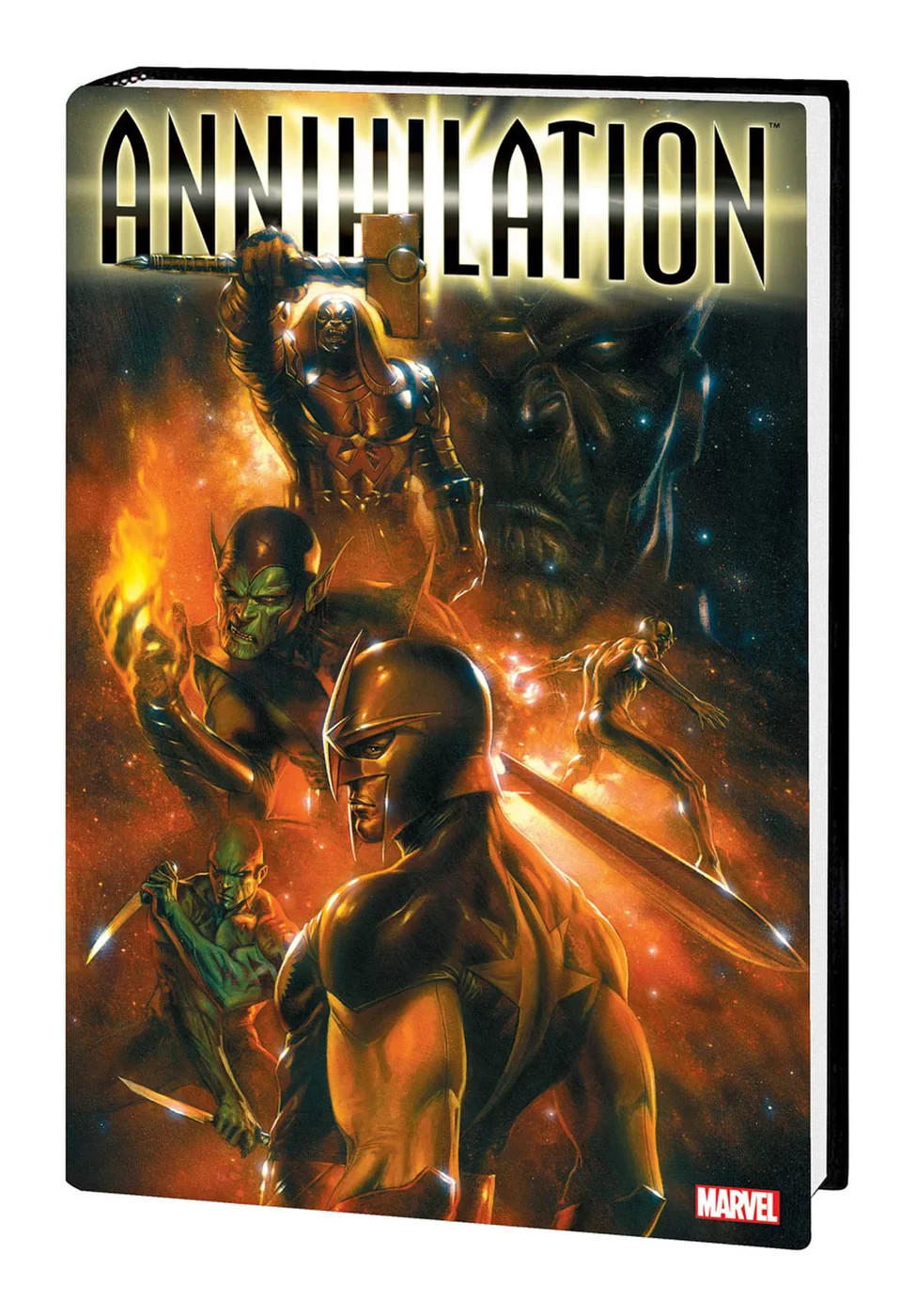 INCOMING #1
AL EWING. DAN SLOTT, CHIP ZDARSKY, KELLY THOMPSON, GREG PAK,
EVE L. EWING, MATT ROSENBERG, ED BRISSON, SALADIN AHMED, TINI HOWARD,
JONATHAN HICKMAN, GREG PAK, DONNY CATES & JASON AARON (W)
HUMBERTO RAMOS, JIM CHEUNG AND MORE! (A)
Cover by Patrick Gleason
Variant Cover by DUSTIN WEAVER
TEASER VARIANT BY KIM JACINTO
Variant Cover by SANFORD GREENE
VARIANT COVER BY JIM CHEUNG
WOMEN OF MARVEL HIDDEN GEM VARIANT COVER BY J. SCOTT CAMPBELL
WRAPAROUND HIDDEN GEM VARIANT COVER BY J. SCOTT CAMPBELL
PARTY VARIANT BY JORGE MOLINA
PREMIERE VARIANT COVER BY Patrick Gleason
ONE WILL UNITE THEM!
A mysterious murder brings together the heroes of the Marvel Universe in the search for a killer – but no one can imagine where the trail will lead, or how it will affect everything in 2020 and beyond! Who is the victim and who is the assailant? The closing chapter to MARVEL's 80th year, which will connect the dots of everything that happened in 2019 and propel the narrative into the year that is to come! Featuring the Avengers, the Fantastic Four, the X-Men, the Guardians of the Galaxy, Daredevil, Spider-Man, the Champions, the Agents of Atlas, Valkyrie, the Immortal Hulk, Jessica Jones, Venom, Ghost Rider, the Masked Raider and more!
96 PGS./ONE SHOT/Rated T+ …$9.99