Fitting right in with Kevin Feige's MCU approach to Phase 4, Eternals actor Kit Harington says he doesn't want to play the strong and silent type of hero anymore.
Harington, who is known for playing Jon Snow in Game of Thrones, and was thought to be playing a similar sword-wielding heroic figure in Eternals with the Black Knight, fills in the Telegraph (via CBM) that he has had enough of being masculine:
I feel that emotionally men have a problem, a blockage, and that blockage has come from the Second World War, passed down from grandfather to father to son. We do not speak about how we feel because it shows weakness, because it is not masculine.

Having portrayed a man who was silent, who was heroic, I feel going forward that is a role I don't want to play any more. It is not a masculine role that the world needs to see much more of.
As noted by CBM, this could mean the Black Knight in Eternals will be a lot different than Jon Snow in Game of Thrones, which sounds like Feige and company probably used the Black Knight's own sword to castrate the character.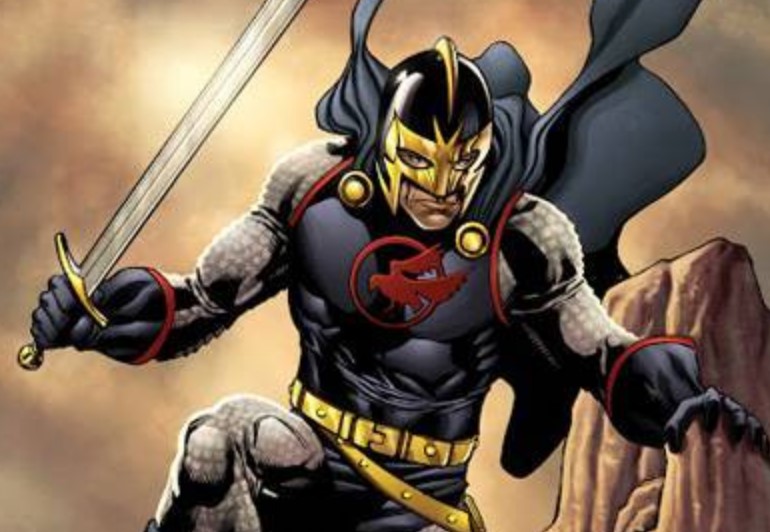 MCU going failed Disney Star Wars route
Doubt me?
Feige's MCU producer, Victoria Alonso, stated the term "X-Men" is outdated because it contains the word "men." A rumor a while back offered that fans won't be happy with what Feige does with the X-People(?). Good luck mutant fans.
Black Widow, which kicks off Feige's MCU Phase 4, has also been described by the cast as a feminist #metoo movie about abused women, Eternals is obviously a politically correct flick, Shang-Chi will probably be ruined, let's home Doctor Strange in the sequel isn't replaced by a Multiverse character, and we already know Thor 4 is all about Natalie Portman as the Female Thor and Tessa Thompson looking for her new queen of Asgard.
More of the same from Disney Plus as Hawkeye is getting replaced, She-Hulk, Ms. Marvel, etc.
So we see that following the failed attempt at making Disney Star Wars PC, they are trying it with the Marvel Cinematic Universe. Will Feige's zombie fans eat up the PC nonsense or finally spit it out? At least the Star Wars fans had enough. Worked for Supergirl though.