Supergirl has been canceled at The CW as its sixth season will be the last for the show that first debuted on CBS back in 2015.
A multitude of reasons are given for the cancellation including that star Melissa Benoist is pregnant and the coronavirus has caused a delay in filming, but probably the main reason the show won't be coming back is its dwindling ratings.
Melissa Benoist confirmed the cancellation on social media.
"To say it has been an honor portraying this iconic character would be a massive understatement. Seeing the incredible impact the show has had on young girls around the world has always left me humbled and speechless," posted Benoist Tuesday on Instagram. "She's had that impact on me, too. She's taught me strength I didn't know I had, to find hope in the darkest of places, and that we are stronger when we're united. What she stands for pushes all of us to be better. She has changed my life for the better, and I'm forever grateful. I'm so excited that we get to plan our conclusion to this amazing journey, and I cannot wait for you to see what we have in store. I promise we're going to make it one helluva final season."
Regarding the final season, which is set to premiere in 2021, it is said to start filming in Vancouver at the end of the month and will be an extended season featuring twenty episodes.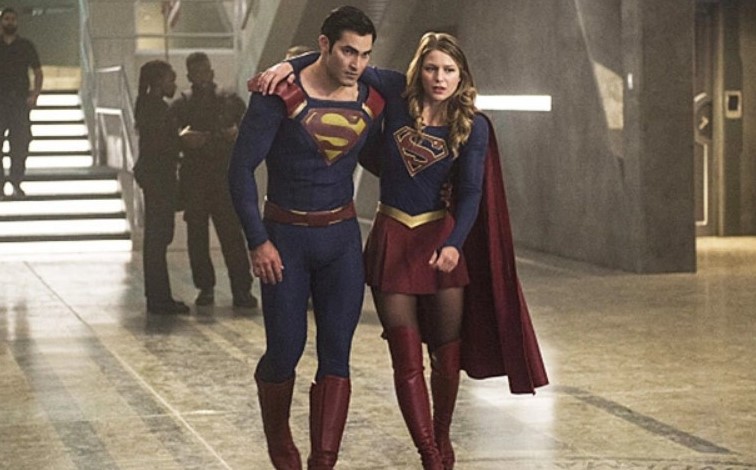 Tyler Hoechlin Superman series premiers in January
There was actually a rumor last year that said Supergirl would get canceled and would be replaced by a Tyler Hoechlin Superman series, which looks to have been the case, as Superman & Lois debuts on The CW in January.
When Supergirl debuted in 2015 on CBS, it had nearly 13 million viewers, but when it moved to The CW in 2016, its second season saw around 3 million viewers an episode, with last year's season 5 that saw the dreadful costume change average around 1.26 million or less.
With Supergirl canceled because of ratings, the futures for Legends of Tomorrow and Batwoman have also got to be questioned as the ratings on those shows are just as bad or worse. Arrow also recently ended following eight seasons.
I'm also wondering if that Supergirl movie is now going to happen, as WB doesn't like to feature characters in the movies while there is a TV series at the same time, but maybe that has changed with the DC Multiverse apparently happening. It was previously said a Supergirl movie was going to soft reboot Superman in the DC film universe, so we'll have to see what happens.