A Nova movie is once again rumored to be in development, where it's possible that Star Wars actor John Boyega might be playing the role.
I suppose you can consider this a rumor but I can recall rumblings about John Boyega playing Nova around the time he was involved with the Disney Star Wars movies.
Way back in 2014, Boyega also tweeted that he was down for a Marvel role and mentioned both Black Panther and Nova.
Obviously, Chadwick Boseman was cast as Black Panther, but regarding Nova, following John Boyega tweeting about Marvel and Black Panther, a fan tweeted a pic of Nova where Boyega responded, "He is cool, too!"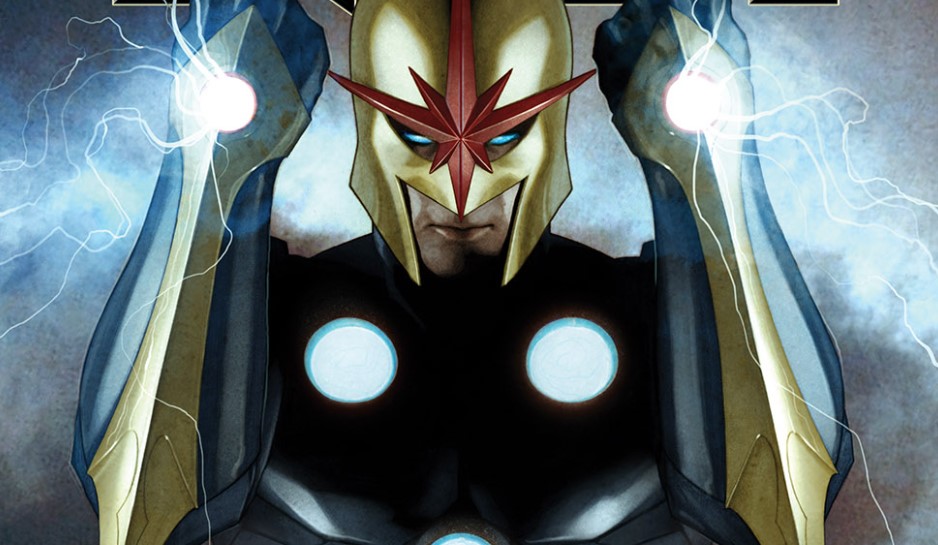 Black actor rumored for Nova in The Marvels
To add fuel to the possibility, a casting call for Captain Marvel 2, The Marvels, might be for a Black actor as Nova, as the casting call is for a supporting male role where Timothy Chalamet's name is crossed out with the role compared to a Michael B. Jordan-type.
In addition, a previous rumor offered that Christopher Nolan actors were wanted for the role of Nova, and Timothy Chalamet happened to play the son of Matthew McConaughey in Nolan's Interstellar, so it adds up.
But since Timothy Chalamet's name is crossed out in the casting call, it seems as if Marvel might go woke and replace the white male Richard Rider in the MCU with a POC, which wouldn't be surprising.
Kevin Feige also has the option of going with the woke replacement in the comics, Sam Alexander, who is a Spider-Man teen wannabe, and another character who is unpopular and can't sell a comic book (2007 Nova sales were "rock solid" per the editor).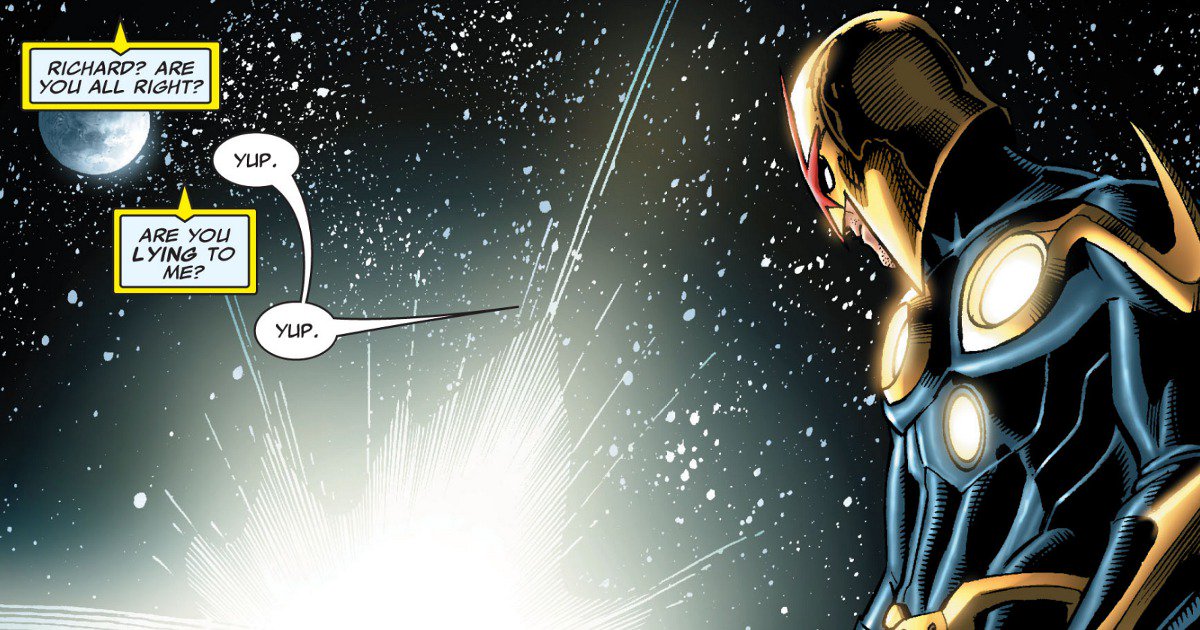 Nova in the MCU
Regarding Nova in the MCU, while the character has yet to officially debut, Richard Rider was a part of the first Guardians of the Galaxy script by Nicole Perlman, but when James Gunn came on board, Gunn wrote Nova out.
Avengers: Infinity War co-writer Christopher Markus also previously confirmed Nova was thought about in the opening scenes as the flick saw Thanos destroy Xandar, which is home to the Nova Corps.
"We actually had, I remember in the big manifesto thing that we did, where the first work we did on these movies where we just… every possible storyline that you could take from what's around, that Nova has the Xandarian Worldmind," Markus told CB.com in 2019. "Yeah, the Xandarian Worldmind, was that after… it was almost going… In this conception, he would be the herald, not unlike the Hulk, who was actually standing in for the Silver Surfer, but that one member of the Nova Corps survived Thanos' attack. The Xandarian Worldmind would be the voice of Glenn Close, because you had her and why not? And that he would be Richard Rider and he would come to earth."
In the comics, the 2005/6 Annihilation series saw Xandar destroyed and Richard Rider becoming the last Nova (Nova Prime), so we see how it can play out in the MCU. It's too bad the MCU went with Captain Marvel between Infinity War and Endgame, as Nova would have made more sense organically instead of forcing Brie Larson and Carol Danvers onto the fanbase and in the flicks.
Marvel Comics has also been releasing new Nova Annihilation-type stories (the 2005/6 is the best), which while not all that good, could be a testing ground for the upcoming movie.
GWW also offers a Thunderbolts movie is in development and will go into production in 2023, and that in addition to Nova, plans are in place for an Okoye project spinning out of Black Panther: Wakanda Forever, a sequel to Shang Chi is in development, and a secret Marvel project is in the works, in addition to Fantastic Four filming soon.
Update: A new rumor offers John C. Reilly's Corpsman Dey survives.