A wild rumor is offering that Henry Cavill will play Wolverine in Captain Marvel 2 alongside Brie Larson as Carol Danvers.
The Quartering YouTube reports on the rumor, and while it might sound pretty outlandish, last August also saw the rumor that Henry Cavill is Marvel bound.
Interestingly enough, earlier in the month saw Marvel announced that Wolverine will be teaming up with Carol Danvers in the Captain Marvel #17 comic book that gets released in April, and it should be pointed out that Kevin Feige is now in charge of Marvel publishing:
CAPTAIN MARVEL #17
KELLY THOMPSON (W) • FRANCESCO MANNA (A) • Cover by PEPE LARRAZ
DEAD MAN'S HAND!
It's poker night at Casa Danvers, and with Wolverine, Monica Rambeau, Spider-Woman, Hazmat, Jessica Jones and Ms. Marvel all in the game, Carol might just lose her shirt. But who – or what – is THE NEXUS and why is it ruining this much needed R&R!?!
32 PGS./Rated T+ …$3.99
Spider-Man has also been rumored for Captain Marvel 2, so we see at least the rumors share one thing in common: making sure the flick has a big star so fans go see the movie.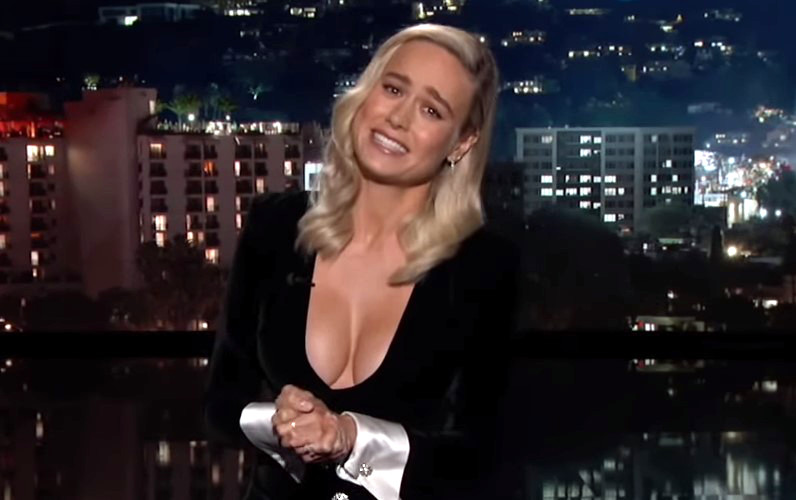 Captain Marvel and Brie Larson getting a makeover
Marvel recently announced that the Captain Marvel writing and directing team of Anna Boden and Ryan Fleck got the boot – who promoted the film as a feminist and humanist movie – but if Captain Marvel was a big success like Feige's zombie audience likes to claim, why aren't the writers and directors returning? Sure, they might get a Disney Plus series, but does going from directing a "billion-dollar" film to a streaming TV series sound like a promotion? Nope.
Captain Marvel was Marvel's "The Last Jedi" as it divided the fan base, and it also didn't help that star Brie Larson lashed out in regards to her political views. Guess what? No one cares about Brie Larson's political views (or Chris Evans' or James Gunn's or Samuel L. Jackson's).
Here's another kicker: Brie Larson is now undergoing an image makeover to make her more likable.
You don't think her recent appearance on Jimmy Kimmel, her bubble bath "videos" posted to social media, and her selfies with Wonder Woman Gal Gadot (who does know how to market herself correctly) are just coincidence? Nope. It's all part of the plan to make Brie Larson likable.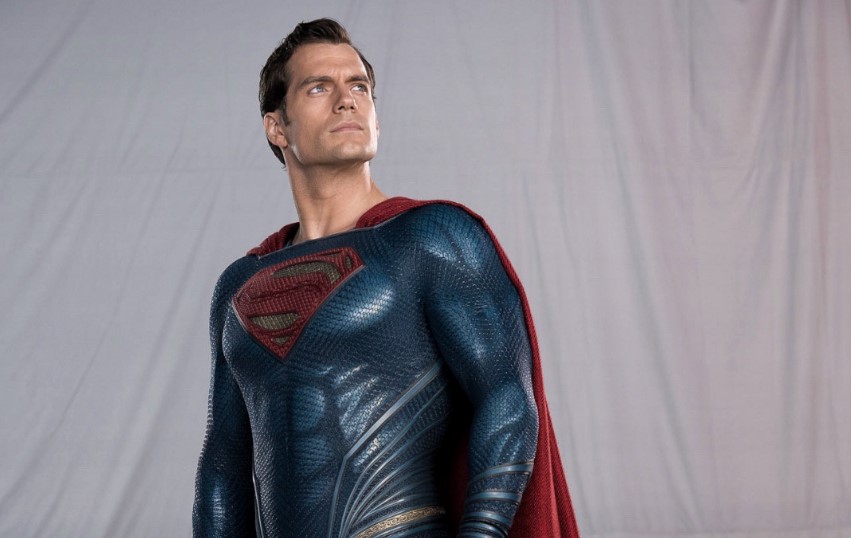 Henry Cavill Marvel bound?
Regarding Henry Cavill and Marvel, the rumor from back in August also claimed that Dwayne Johnson might be Marvel bound, as The Rock is rumored to be playing Namor. At the time it was said Henry Cavill was up to play the US Agent, but Wyatt Russell is said to be playing John Walker in the Disney Plus series The Falcon and the Winter Soldier. Now Henry Cavill is rumored as Wolverine.
Henry Cavill recently played Superman in the DCEU, but it's thought his time as the Man of Steel is over, though Cavill did say he isn't giving up just yet.
I was told by DC insiders that J.J. Abrams will be taking on Superman (and Green Lantern) and that Abrams will recast with a younger actor to fit with the Matt Reeves and Robert Pattinson Batman in a DCEU reboot.
I don't think I would mind Henry Cavill playing Wolverine, but he's not my first thought when it comes to the MCU Logan. I also think pairing Wolverine with Captain Marvel is a really, really bad idea. Also, keep Nova away from Captain Marvel, too, please.