In addition to Jim Lee helping out, it actually becomes known that Warner Bros. requested that Ezra Miller appear in Crisis On Infinite Earths, which may be hinting at a DCEU reboot.
Showrunner Marc Guggenheim further explains the process with Variety:
We were series wrapped on "Arrow," and we were wrapped on the whole crossover. We were in post and some episodes were locked, and some were soft-locked. I got a phone call from [Warner Bros. boss] Peter Roth saying, "I know you're locked, but can you put Ezra into the crossover?" And I said, "Yes." And he said, "How, you're series wrapped? And you're wrapped on the crossover." And I said, "Yeah, I know, but if you're telling me Ezra Miller can be in the crossover, I can make it happen." I called Eric Wallace who who is the showrunner of "Flash," and he called up Grant Gustin — because the one thing that was our only concern was the thought we didn't want to do it unless Grant was 100 percent on-board with it. And he was. He was incredibly enthusiastic and on-board with it. And then we got on the phone with Ezra Miller and told him the scene I had written and he was completely into it. And we just went. We put together a unit of the "Flash" crew on the "Flash" set [since "Arrow's" team, which had produced the rest of the hour, was gone]. And much to our surprise, no one noticed Ezra Miller was in Vancouver and no one leaked it from the crew, which we appreciate. So we were able to keep it a surprise.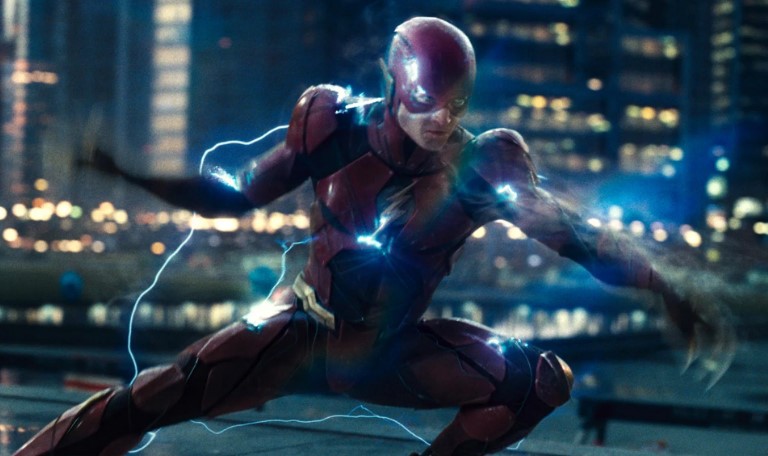 Flashpoint movie may reboot DCEU
The information fits with what I was told at Comic-Con in that Crisis was wanted to connect all of the DC movies, TV and streaming services with the launch of HBO Max coming this Spring.
I was actually told that Crisis would have something to do with a soft reboot of the DCEU, which Warner Bros. basically mandating the use of Ezra Miller hints at, as it's become known the Erza Miller movie for The Flash will be Flashpoint.
At Comic-Con, DC insiders also filled me in that the soft reboot may involve J.J. Abrams on Superman and Green Lantern, which will connect to his best bud, Matt Reeves' The Batman movie with Robert Pattinson, as well as James Gunn's The Suicide Squad.
I've been told that WB really wants to connect things for the fans and that they want HBO Max to be the center of it all.
Among the changes already set in place by Crisis is that all the characters of the Arrowverse now exist on the same Earth.