We can thank DC Comics co-president and superstar artist Jim Lee for Ezra Miller appearing in Crisis On Infinite Earths.
Tuesday night's conclusion saw the Grant Gustin Barry Allen meet the Ezra Miller The Flash from the DCEU in the Speed Force.
Showrunner, producer and Arrowverse writer Marc Guggenheim let it be known that Jim Lee had a big hand in it all happening.
"I'm doing a few interviews tomorrow and I'm sure the subject of Ezra's appearance will come up, but what you need to know right now is that gentleman and scholar, Jim Lee, was instrumental in making this moment happen," Guggenheim tweeted.
Update: Warner Bros. also requested Crisis to use Ezra Miller.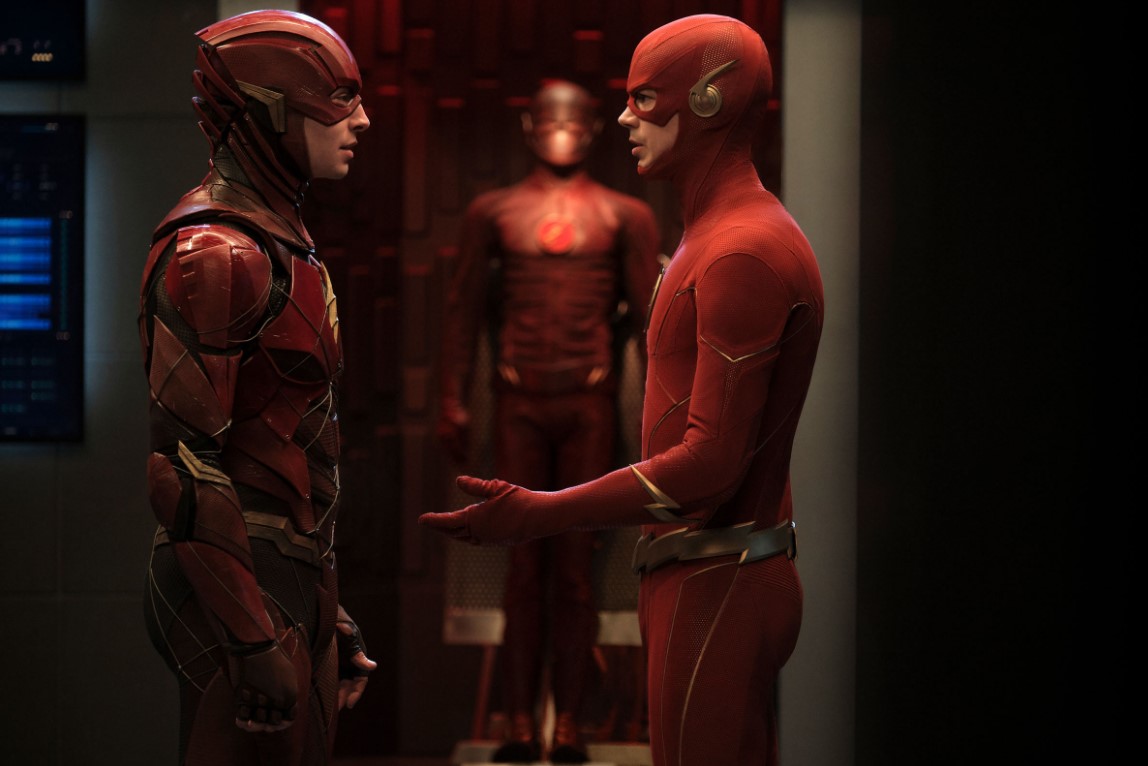 Jim Lee, comic book creators helped with Crisis
Guggenheim expanded upon the involvement of Jim Lee getting Ezra Miller on board while speaking with EW.
"Basically, I was really working hand-in-hand with Jim. From the moment we found out that this was a possibility, to once we knew Grant Gustin was cool and on board with it and Ezra was on board with it, I would send drafts of the scene to both Jim Lee and [DC Entertainment's film VP] Adam Schlagman and we would just go back and forth," explained Guggenheim.
Guggenheim continued: "The trick with the scene is that I didn't want to and they didn't want me to do anything that stepped on the toes of the Flashpoint movie that they're developing. So, we really worked hand-in-hand. Jim was really great about just making sure that all the parties were talking to each other, that nothing was getting stalled. He was a cheerleader when he needed to be, a diplomat when he needed to be. He really stepped up in every way one could do it. His enthusiasm really helped make this possible."
Jim Lee posted footage on his Instagram noting "THE MULTIVERSE LIVES" using the hashtag #DCMultiverse.
Lee also did the art for that Dwayne Johnson Black Adam movie poster.
What's also pretty cool is not only did Crisis on Infinite Earths have Jim Lee involved, but the original writer of the comic book series, Marv Wolfman, and Jerry Ordway, who inked George Perez's stellar art.