According to a rumor, AT&T executives love the Justice League version of the Snyder Cut as Zack is said to have held a screening of his film.
I'll add of course they do, the AT&T execs want all those Snyder Cut fans for their upcoming HBO Max streaming service (no brainer).
Getting back to the rumor, recall how last month it was rumored that the Snyder Cut wasn't happening.
Well, the original person (OP) who started the rumor is apparently trying to reach out to other sites for confirmation on Twitter, but this looks to have backfired for them.
OP claimed that WB execs didn't like the Snyder Cut, but the tweet was followed by a response from another Twitter user claiming that while, yes, it's true, that certain WB execs didn't like the Snyder Cut, those said execs aren't with Warner Bros. anymore. The good news? AT&T loves the Snyder Cut so much that it has approved funding to complete Zack's vision of the Justice League movie, with reports offering it will cost around $20 million to finish the film.
I can confirm certain wb execs didn't like it. And they've all been removed from positions of power who are now bitter at what's taking place. Att execs on the other hand? They loved it enough to approve funding. So anything wb execs say is obsolete and has no bearing anymore pic.twitter.com/w3XTg0ECOY

— John Aaron Garza ⚪️ Nkl-n-D1med (@Ser_Jon_Arryn) May 16, 2020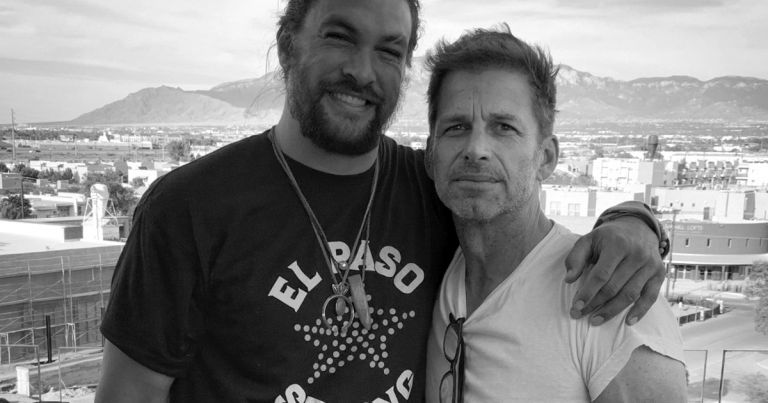 Release The Snyder Cut
As I stated in my previous article, OP's rumor was filled with questionable content, and the video they released about it was goofy and questionable as well.
YouTuber Grace Randolph also followed OP's rumor by stating the Snyder Cut is very much in play, and Randolph has also said Zack has huge plans for his Snyder Cut.
A recent rumor also offers that a Snyder Cut teaser will be shown along with the launch of HBO Max on May 27.
I know my Snyder Cut articles alone have reached hundreds of thousands of people, so there is an audience out there for it, again, something I am sure the AT&T execs realize.
Recently saw the new head of WarnerMedia "like" a fan's tweet about the Snyder Cut, so not everyone at WB hates it.
WarnerMedia also recently announced that HBO Max is available for a limited time at the discounted price of $11.99. I wonder how many Snyder Cut fans are waiting on confirmation of a release on the streaming service?