It's not looking good for Ant-Man and the Wasp: Quantumania in its second-weekend box office which would be a huge flop for Kevin Feige in a movie that introduces the Marvel masses to the MCU's next big bad and leads to new Avengers films.
Deadline has now revised its box office estimates for weekend number two where Ant-Man and the Wasp: Quantumania is estimated to be the worst-performing Marvel movie from the first week to the second week of release.
Earlier the site estimated the flick to have a second-weekend box office of around $40 million, which equates to a drop of 62%, so not too bad.
However, now with the second Friday here, Deadline updated their estimates to offer Ant-Man and the Wasp: Quantumania will only bring in $30 million, a massive drop of 71% from the first week, and the second Friday box office is estimated to bring in $7.8 million, a decline of 83%.
That 71% second-weekend drop is greater than Thor: Love and Thunder's 68% drop, Doctor Strange in the Multiverse of Madness' 67% drop, and even the Eternals movie's second-weekend drop of 62%.
The 71% drop is also a lot more than Ant-Man and the Wasp's 61.6% drop and Ant-Man's 56.5% drop.
The site notes, "Those tepid audience exits and B CinemaScore are impacting the second weekend of Disney/Marvel Studios' Ant-Man and the Wasp: Quantumania, which is currently seeing an OMG 71%."
For the record, the first two Ant-Man movies had a CinemaScore of A for the first movie and A- for the second.
The massive drop also means the flick has no repeat viewing value among fans and the first week was heavily front-loaded.
Sunday update: Ant-Man and the Wasp: Quantumania is said to have brought in $32.2 for its second-weekend box office, a drop of 69.7%, which is still a Marvel low. The flick actually got beat out by Cocaine Bear on Friday.
Third-week update: The movie is now performing less than the two previous Ant-Man movies.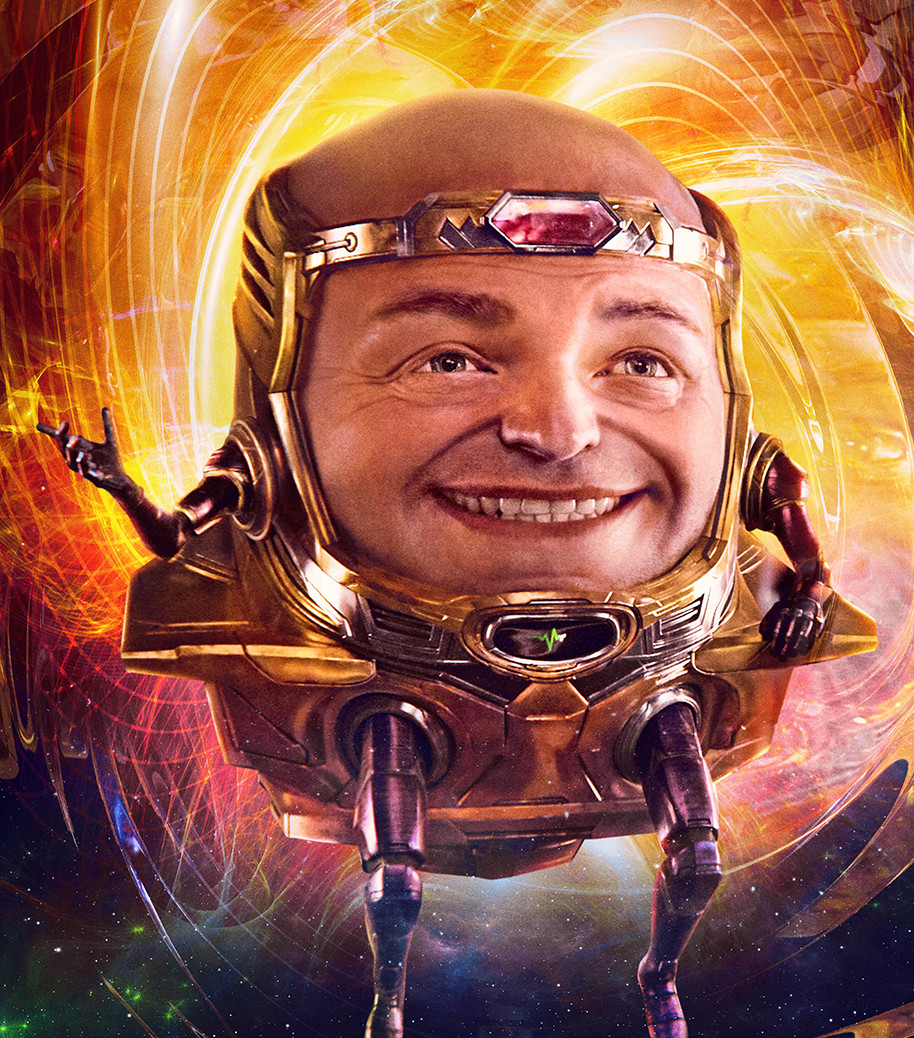 Why don't fans like Ant-Man: Quantumania?
Fans aren't happy with the flick due to a variety of reasons including unforgivably bad special effects.
There are also way too many characters, and most of them are just downright goofy, silly, and honestly, come off just cringe AF with just as bad dialogue.
Fan-favorite characters from the first two films have also been eliminated in favor of an out-of-this-world setting that just comes off too kooky with sentient buildings that look like penises.
Leave all that for James Gunn's Guardians of the Galaxy movies.
More bad news for Ant-Man and the Wasp: Quantumania
More bad news comes from what the critics think via the Rotten Tomatoes Score.
Ant-Man and the Wasp: Quantumania has a 48% Rotten Tomatoes Score from Critics, the second worst rating of the MCU (Eternals is only worse at 47%), with MCU fans giving it a Rotten Tomatoes Audience Score of 84% (2018′ Ant-Man and the Wasp has a Rotten Tomatoes Score of 87%, and Ant-Man in 2015 has an 83%).
IMDb is more of the same and the rating has dropped from last week: Quantumania is rated by fans with a 6.5, while the second movie has a 7.0 and the first a 7.3.
What is also hurting Ant-Man 3 at the box office this weekend is Cocaine Bear, which is estimated to open to $20 million or higher.
The writer of Ant-Man and the Wasp: Quantumania is also writing the big Avengers: The Kang Dynasty movie, so Quantumania bombing is not a good thing for Marvel at all, which is already in the hot seat for its awful approach to Phase 4. Disney CEO Bob Iger recently said they are slowing things down.
Jonathan Majors as Kang is supposed to be a big part of the MCU going forward, so Feige needs to address things ASAP.
What has become of the MCU we all used to know and love? It died with Avengers: Endgame. #RIPMCU.