The Ant-Man and the Wasp: Quantumania box office gets squashed in its third week as the flick again fails to keep up with the estimates and it's also the worst-performing movie of the Ant-Man films.
Estimates offered the film would have a third-weekend box office of $13.3 million but Ant-Man and the Wasp: Quantumania only brought in $12.471 million.
The third-weekend number is less Ant-Man and the Wasp's third weekend of $16.5 million back in 2018, and even less than the first Ant-Man's back in 2015 of $12.8 million. That's alarming.
Once again, Cocaine Bear did better than expected with $11 million beating the $10.8 million estimates, and as previously pointed out, the rated R movie about a 500-pound rampaging bear high on cocaine beat out Marvel three times in a week.
Topping the box office this week is Michael B. Jordan and Jonathan Majors' Creed III with $58.7 million.
Majors also stars in Ant-Man and the Wasp: Quantumania which introduces the MCU masses to the MCU's next big villain, but the debut (not the acting) is less than stellar as Kang is conquered by two giant people and a bunch of ants (no foolin') where Kang's army was supposed to be badass and strong enough to take on the Council of Kangs but is defeated by Ant-Man. And Kang is supposed to be a bigger threat than Thanos? Yikes!
Also quite alarming is that all the talk surrounding Quantumania is about MODOK – not Jonathan Majors as Kang – so what's that say?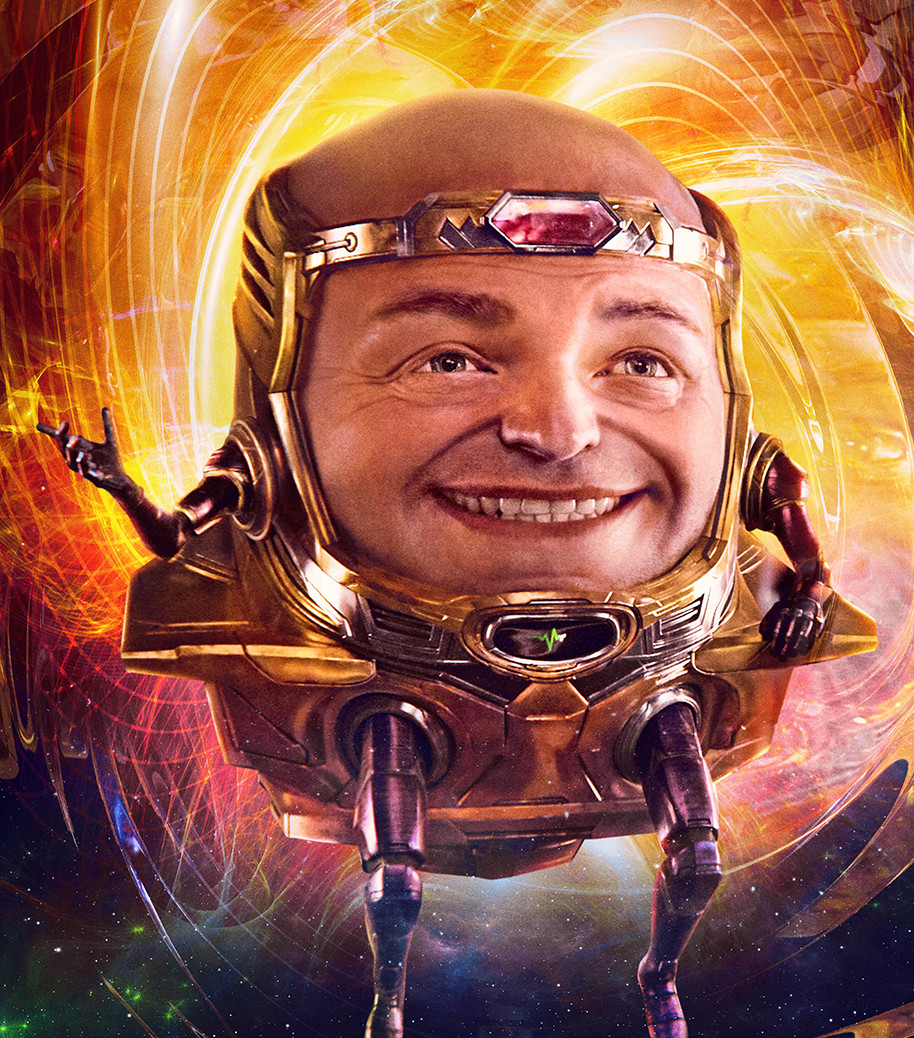 MCU is a mess under Kevin Feige
Ant-Man and the Wasp: Quantumania is the latest big mess from Kevin Feige which follows his Phase 4 approach with flicks such as Thor: Love and Thunder, Doctor Strange in the Multiverse of Madness, Eternals, Black Widow and Disney Plus shows such as She-Hulk and Ms. Marvel which are all less than mediocre and can't even begin to compare with anything from Phases 1-3.
The MCU doesn't look to be improving anytime soon as following James Gunn's Guardians of the Galaxy Vol 3, which looks really similar to Quantumania, the Captain Marvel sequel, The Marvels, gets released which is said to have major problems of its own. With actresses and characters that nobody cares about and likes and no Avengers movies to sandwich and save the flick, The Marvels looks to be less than marvelous, which continues Feige's Phase 5, and has started out a disaster with Quantumania.
Ant-Man and the Wasp: Quantumania box office:
DOMESTIC: $186,799,000
INTERNATIONAL: $232,754,352
WORLDWIDE: $419,553,352
Weekend box office:
Feb 17-19: $106,109,650
Feb 24-26: $31,964,803 -69.9%
Mar 3-5: $12,471,000 -61%