Amber Heard sucks up to the fans, in what sounds like damage control surrounding Aquaman 2, as over 1.6 million of those fans have petitioned to remove the actress from the sequel which is due to the controversy surrounding Johnny Depp.
While promoting her latest project, The Stand, Amber Heard told CBS that she loves nerds with mention of The Stand as well as the Snyder Cut of the Justice League movie which recently brought her back for a few minutes of additional footage.
"I'm super excited about it. We just wrapped on reshoots and I just love nerds. I f---ing love nerds, excuse my language," Heard said.
Amber Heard continued with mention how her love for the nerds and the culture is why she chooses the projects she is involved with, which includes The Stand's Josh Boone and the Justice League's Zack Snyder.
"He's a perfect example, Zack [Snyder] is a perfect example of a nerd," Heard said. "You know, I got into this project on The Stand because of another true, die-hard nerd, which is Josh Boone, who connected all of us on this project as he was adapting the book for Stephen [King]. And I think it's just a good rule of thumb to follow, especially in this genre which I love. It's like follow the nerd, the nerd passion is where you want to be."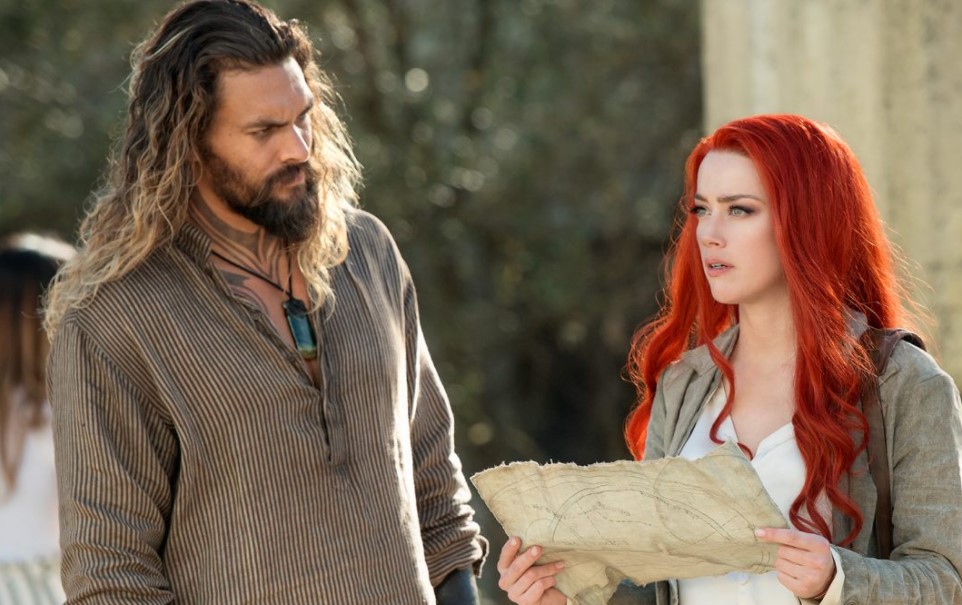 Amber Heard back for Aquaman 2
Amber Heard also confirmed she will be back for Aquaman 2, which follows the rumors of her getting removed from the project, though another rumor says Amber Herd and Mera will be drastically reduced in Aquaman 2 in favor of another female actress and character, thought to be Dolphin from the DC Comics.
"I'm super excited about the amount of fan love and the amount of fan appreciation that Aquaman has acquired and that it has garnered so much excitement for Aquaman and Mera that it means we'll be coming back," Heard said. "I'm so excited to film that."
Regarding Johnny Depp and the petition, fans have taken the side of Depp against Heard where they think Amber Heard is at fault and behind the domestic abuse allegations and not Depp.
"As Amber Heard is a known and proven domestic abuser, Warner Brothers and DC Entertainment should and must remove Heard from their Aquaman 2 film project," states the petition. "They must not ignore the suffering of Heard's victims, and must not glamorize a domestic abuser. Men are victims of domestic abuse, just like women. This must be recognized, and action must be taken to prevent a known abuser from being celebrated within the entertainment industry. Do the right thing. Remove Amber Heard from Aquaman 2."
Rumors also offer Amber Heard wants to go to Marvel and be a part of the Fantastic Four movie that was just announced.