Rumors are offering that Aquaman's Amber Heard could be jumping ship to Marvel as it's claimed the actress wants to play Sue Storm in the Fantastic Four.
According to scooper Daniel RPK, Amber Heard wants the role of Sue Storm at Marvel Studios, who is also known as Invisible Woman.
The rumor is actually pretty interesting as it's been claimed that due to the Johnny Depp controversy that Amber Heard will have a massively reduced role in Aquaman 2, so much so that the role of Mera is basically getting replaced by another female actor and character.
What is also interesting is that Disney fired Johnny Depp from its Pirates of the Caribbean franchise over the same controversy, so since it's possible Heard is basically out of DC's Aquaman 2, perhaps Amber Heard feels she has friends over at Disney and Marvel.
Further interesting is that while Emily Blunt happens to be the top choice amongst fans to play Sue Storm of the Fantastic Four, along with her husband John Krasinski as Mr. Fantastic, the pair are actually rumored for Doctor Strange 2 In The Multiverse of Madness as Black Widow and Captain America, respectively.
It's claimed that Kevin Feige is putting together a team of Multiverse Avengers made up of actors who were previously up for the roles that went to The Avengers actors such as Scarlett Johansson and Chris Evans, with rumors also offering Feige wants Tom Cruise as Iron Man, as the role went to Robert Downey Jr.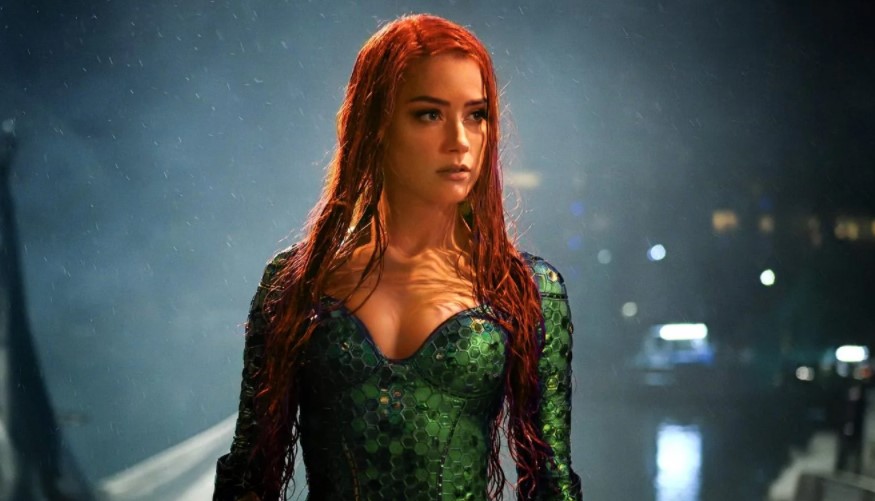 Amber Heard out at DC and to Marvel?
So if all these rumors are legit (and there are a lot of them), the role of Sue Storm in the Fantastic Four could be wide open and ripe for Amber Heard to take.
It's also been said the upcoming Ant-Man 3 which films next year might introduce the Fantastic Four.
Marvel insiders filled me in on the possible Fantastic Four MCU origin here.
(via Twitter)