It's claimed that Amber Heard's role as Mera in Aquaman 2 may be reduced which follows allegations of domestic violence and a lawsuit from former husband, Johnny Depp.
YouTuber Grace Randolph took to Twitter to offer that sources have filled her in that Amber Heard is still attached to appear in Aquaman 2, though her role could be reduced in the movie depending on how things go with the Johnny Depp situation, as Depp is suing Heard for $50 million alleging she lied about claims of domestic abuse and that it was Heard who was allegedly behind the domestic abuse.
"One more post for today: Ezra Miller & Johnny Depp are definitely in Fantastic Beasts 3, Amber Heard is definitely in Aquaman 2 HOWEVER they are shooting so that Depp & Heard's roles can be decreased if bad press…" tweeted Randolph.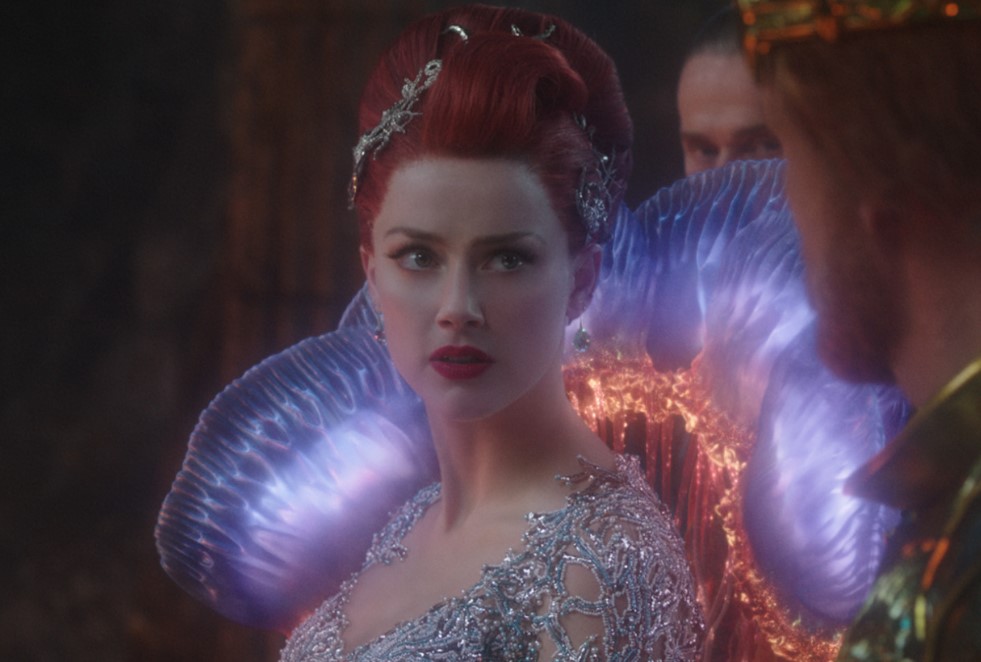 New female character added to Aquaman 2
In regards to Aquaman 2, since Amber Heard and Mera may be decreased, Randolph says a new female character will be added to the sequel, which sounds as if the new character will be the new female star.
"Also, new female character will be in Aquaman 2," said Randolph.
The Amber Heard and Johnny Depp lawsuit has been ongoing, which saw Heard file a counterclaim for a $100 million this summer, and Heard and her team have also unsuccessfully been trying to get Depp's case tossed out of court.
According to Deadline, the latest is that Depp may be forced to appear in court which could impact his filming on Fantastic Beasts 3.
Aquaman 2 is due out Dec. 16, 2022 directed by James Wan and stars Jason Momoa.