Following Patty Jenkins stating she didn't like a Wonder Woman who was "harsh and tough and cutting people's heads off," Zack Snyder responds on Twitter quite epically.
Jenkins recently appeared on Marc Maron's "WTF" podcast in December, where she talked about developing Wonder Woman for ten years at Warner Bros and said the following (via IndieWire):
"Even when I first joined 'Wonder Woman' it was like, 'Uhh, yeah, OK, but let's do it this other way.' But I was like, 'Women don't want to see that. Her being harsh and tough and cutting people's heads off… I'm a 'Wonder Woman' fan, that's not what we're looking for.' Still, I could feel that shaky nervousness [on their part] of my point of view."
Yesterday then saw Zack Snyder seemingly respond by taking to Twitter and Vero to reveal an image of Wonder Woman who had cut a bunch of heads off.
"Wonder Woman 1854 – This amazing image shot by Stephen Berkman of an else-world, war weary Diana, who had chased Aries across the battlefields of the world and had yet to meet Steve, who would help her restore her faith in mankind and love itself," tweeted Zack.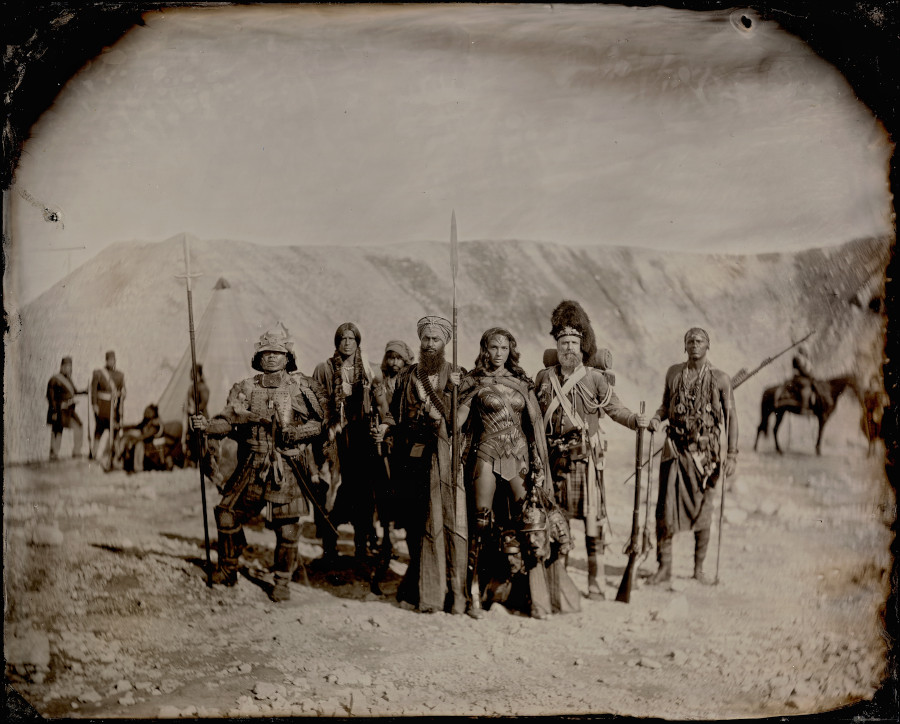 Zack Snyder's Wonder Woman is much better than Patty Jenkins and Geoff Johns' version
Update: A fan on Vero questioned Zack about the image and asked if he will be using it in the remastered version of Batman vs. Superman.
Zack responded: "It will not be used as it contradicts the brilliant movie Patty made and I supported and did the story for."
Original article continues:
Recall it was Zack Snyder who cast Gal Gadot to play Wonder Woman in Batman Vs. Superman and who helped come up with the story for the first Wonder Woman movie that was so popular.
However, following the success of the first Wonder Woman movie, it's said that Patty Jenkins had Zack Snyder removed from being involved with Wonder Woman 1984, which seems quite obvious.
Jenkins has also made it clear she didn't like the ending to the first Wonder Woman movie and that she wanted it to end without action, and rather ironically, Jenkins got her wish for the sequel.
Gal Gadot also revealed they ditched the sword and shield in Wonder Woman 1984 because they thought the sword and shield to be too aggressive (Gadot also served as producer on WW84).
I think you can see where I am going here in that under Zack Snyder, Wonder Woman has been a lot better compared to the lame and weak version we got under Jenkins with Wonder Woman 1984.
That said, maybe the image of Wonder Woman beheading people is a bit too much – just like Superman killing Zod – so maybe what was needed was some sort of common ground, which seemed more in line with the first Wonder Woman movie compared to how Jenkins and Geoff Johns destroyed the character in WW84 in what has become the worst DC movie to date.
The good news for fans is that we'll see Zack's version back for his release of Justice League in March on HBO Max.
Zack Snyder teases Wonder Woman for Justice League 2021: