While some fans are hoping with the release of Zack Snyder's Justice League that the director would be able to continue his vision of the DCEU, it's again said not to be happening, with mention no "Ayer Cut" of Suicide Squad will be released as well.
Last month saw Zack Snyder state he is finished, and now the confirmation comes from WarnerMedia Studios CEO Ann Sarnoff in an interview with Variety where Sarnoff confirms Zack Snyder's trilogy is complete and that there are no plans for the Ayer Cut:
The campaign for #ReleaseTheSnyderCut has moved into a new phase. It's now #RestoreTheSnyderVerse. What's your reaction to this new campaign?

I appreciate that they love Zack's work and we are very thankful for his many contributions to DC. We're just so happy that he could bring his cut of the "Justice League" to life because that wasn't in the plan until about a year ago. With that comes the completion of his trilogy. We're very happy we've done this, but we're very excited about the plans we have for all the multi-dimensional DC characters that are being developed right now.

Will there be more of these director's cuts? Will we see David Ayer's cut of "Suicide Squad"?

We won't be developing David Ayer's cut.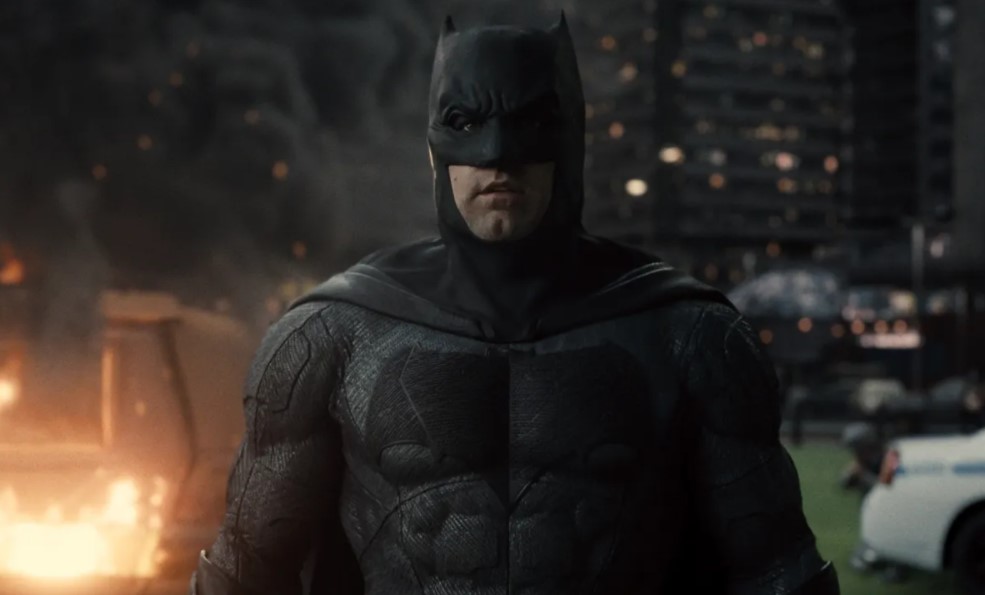 So what are DC's plans going forward?
Recall that I was told Sarnoff got the gig as WB's first female CEO because of J.J. Abrams and Abrams' producer wife, Katie McGrath, wanting Sarnoff in the position and that a big reason why Abrams signed with WB is to take on the DC characters.
It's since been announced Abrams is developing a Justice League Dark series for HBO Max, a Black Superman movie, and a Zatanna movie.
I was also told a DCEU reboot is happening involving Abrams, Matt Reeves' The Batman, and James Gunn's The Suicide Squad (Gunn is also developing a John Cena Peacemaker series for HBO Max and I have been told Gunn will return to DC following Guardians of the Galaxy 3).
Regarding DC's new direction, Sarnoff told Variety she hopes the fans will be happy with it:
What are your plans going forward for DC?

We've got an incredible group of creators — television series creators, Max series creators, feature film creators — who are basically broadening the base of the talent that we work with on DC because we're so excited about the potential to build out the DC multiverse. It's one of the reasons why I was hired almost two years ago. The before-and-after was it was a very siloed organization with no connectivity between the businesses. DC was being developed, but in a kind of monolithic way in each division. My mantra coming in was to make it bigger and broader and we really want to surprise and delight the fans with more connective tissue across the various media and platforms. I'm talking movies, HBO Max, television and our games division.

The Snyder Cut came about because of a fan campaign online. Do you feel like you need to strike a balance between being responsive to fans and charting your own course as a company? How responsive do you believe DC should be?

We're always going to listen to our fans, but we are in service of the broadest fanbase and we owe them an integrated, holistic strategy. We are the shepherds of the franchise and hopefully when the fans see what we've got in store they'll know that DC is in good hands across many different platforms with many different creators. We want different voices in the mix. For certain fans that want singular voices, they may be disappointed, but we would ask them to be patient and see what we've got in store because perhaps the newer voices in the mix will have just as compelling stories to tell. On balance, you of course want to listen to your fans, but we do want to stay true to our vision and our mission for DC and build that out.

We have weekly meetings with our key execs in every division. Last August, I was made head of studios and networks and I now have all of the creative groups underneath me, so now around that table it's not just Warner Bros. film, Warner Bros. television, and Warner Bros. games, but it includes HBO and HBO Max and the Turner networks, Adult Swim, and the Kids and Family networks. We are involving all of those people in our plans going forward and that means the media is going to be more connected, sometimes in subtle ways and sometimes in more overt ways. Like opposite "The Suicide Squad" we're spinning out "Peacemaker" with James Gunn and Jon Cena passionately developing that for HBO Max. It's my job to make sure we super serve our fans across all demos and all fanbases.