Wonder Woman 1984 is sounding less and less like a superhero film and more and more like another one of Hollywood's political "messages."
The latest sees Gal Gadot asked about how impressive was the shooting of the movie, with Gadot offering that the political places they filmed were "the ideal backdrop."
"We felt like Washington and the White House are very political places and therefore the ideal backdrop for this film," Gadot filled in Cinema Magazine (via Reddit). "We shot scenes at the Washington Monument and Pennsylvania Avenue, which was incredible. The whole street was closed and it was so chaotic that it almost became symbolic for everything that is currently happening around the world. It was very overwhelming and emotional. In addition to that, we shot the most emotional scene on the third day of filming already. This put us straight in the right mood."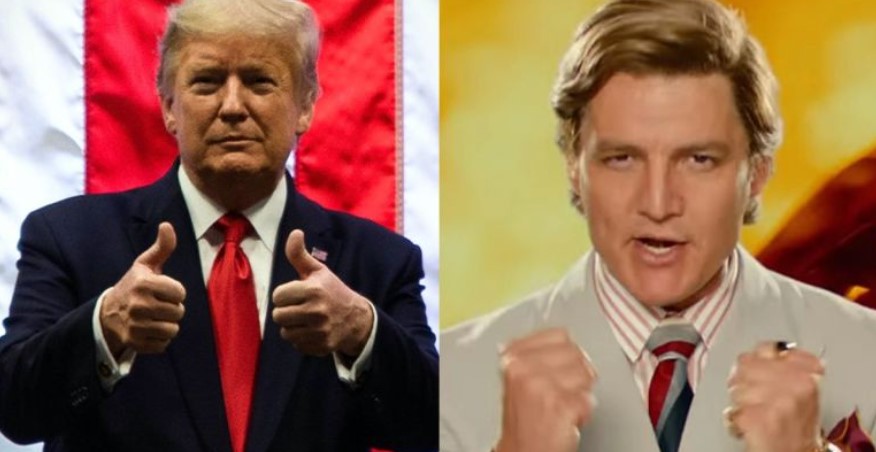 Wonder Woman 1984 doesn't have a political message?
The news of Wonder Woman 1984 having some sort of political message isn't that surprising as Patty Jenkins based the villain of the movie, played by Pedro Pascal, on President Donald Trump.
"He's one of them," Jenkins confirmed in a recent interview when asked if Trump influenced the villain of the film. "Trump's definitely one of the people we looked at, but it's any of those kind of mavericks of business success that was big in the '80s. Who went on to be major players in our world in potentially questionable other ways."
Oddly enough, Jenkins said she wasn't trying to send a political message, though star Pedro Pascal, again based on Trump, was given blond hair for some reason.
"I don't have an agenda to have a political message to send to the world. Everybody needs to look at themselves right now, and our politics, our belief system of excess," said Jenkins.
What is also alarming is comments made by Gal Gadot about how Wonder Woman won't be carrying a weapon in the movie because it's too "aggressive."
"Wonder Woman does not carry a weapon. We had an intention to let go of the sword, because there's something very aggressive with a sword," she said. "If you have a sword, it means you need to use it. So we wanted to give that up. And we didn't feel that the shield was necessary either. She's a goddess, she can fight, she's super strong, and she has the skills. So no, she has the gauntlets. She has the lasso. She has her tiara and that's about it."
Wonder Woman 1984 has a new Dec. 25, 2020 release date and also stars Chris Pine as Steve Trevor, Kristen Wiig as The Cheetah, Pedro Pascal as Max Lord, Robin Wright as Antiope and Connie Nielsen as Hippolyta. Charles Roven, Deborah Snyder, Zack Snyder, Patty Jenkins, Stephen Jones and Gal Gadot are producing the film. Rebecca Roven Oakley, Richard Suckle, Wesley Coller, Geoff Johns and Walter Hamada are the executive producers.
Synopsis: Fast forward to the 1980s as Wonder Woman's next big-screen adventure finds her facing all-new foes.