Just like I said, Eternals looks to be a huge bomb at the box office for Marvel, as estimates are now lower than initially thought, and it's another property in a long line from Hollywood that bombs because of its woke content.
Recall how I just wrote how the Eternals estimates from shill site Deadline are too high and that is exactly the case.
Deadline is now forced to admit that Eternals may open to only $70 million where it is also mentioned Eternals could open lower in the high 60s, though it says Disney is still hoping for a $70-75 opening if the Saturday box office comes through. At one time it was thought the film would open to as high as $100 million.
The site tried to spin things as if Eternals is a must-see movie for fans in order to create FOMO to get fans to watch the movie, but now their articles offer a different tune as a headline states "A Wake-Up Call For The MCU" with the article stating "it's not the type of opening we'd come to expect from the MCU."
The site also now states what I have been saying for months in that it's not about "cinema's obituary," or blaming "Covid-19," and provides a "wake-up call" in that "it boils down to the film itself, not the current state of moviegoing."
The writer of the article also didn't like Eternals and said it's a big mess with its introduction of ten characters: "Personally, after seeing Eternals, I couldn't even tell you what it's about; they lure you in thinking one of the characters is a villain, and then they're not, and at the end of the day, the payoff isn't as seamless as learning who was Keyser Soze at the end of The Usual Suspects."
Update: Eternals opens at the second-worst box office for Marvel.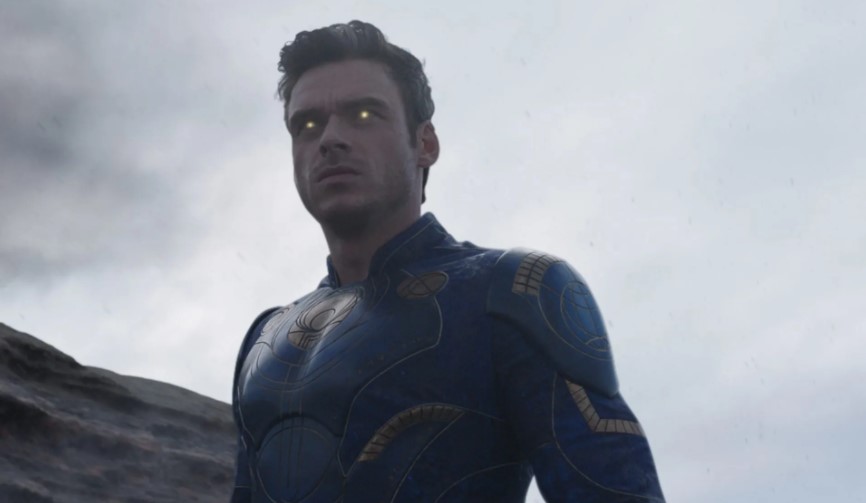 Critics and fans not happy with Eternals
It should also be pointed out that Eternals got crushed over at Rotten Tomoates as it has an all-time MCU low of 48%, with an Audience Score of 81%.
The flick also has a B CinemaScore, which comes from moviegoers, and a Comscore/Screen Engine PostTrak exits of 77% and 3 1/2 stars, which is really, really low for a Marvel movie.
Regarding being woke, Kevin Feige and Marvel changed the characters to fit with a woke politically correct agenda which sacrificed the story. Kevin Feige confirmed it was a woke MCU producer who came up with the changes and this was before Oscar award-winning director Chloe Zhao came on board, so it seems as if Feige already had his sites set on what Eternals was going to be, so I have to question if Zhao, who has zero experience working on big tentpole movies, was anything but a cinematographer on the flick, much like the same, IMO, for Captain Marvel with Anna Boden and Ryan Fleck who are not working on Captain Marvel 2.
Eternals also marks the third consecutive bomb for Kevin Feige and Marvel following Shang-Chi and Black Widow. Years ago I wrote how diversity is going to destroy the MCU. I'm right.
(via Deadline)