Marking their fourth failure in a row not including Infinity War and Avengers: Endgame, Marvel's Eternals underperforms at the box office with a $71 million opening and is the second-worst opening at the box office for Marvel Studios and Kevin Feige.
Estimates at one time were as high as $100 million, with Disney hoping for a $75 million opening, but fans didn't show up and the flick is another box office bomb, which follows Black Widow and Shang-Chi bombing, and Captain Marvel and Brie Larson not being received well by fans at all.
As I previously noted, what would be particularly alarming for Marvel and Kevin Feige is if Eternals opens less than Shang-Chi, and that is exactly what happened.
Eternals has a much bigger and well-known cast in addition to a larger budget, so opening less than Shang-Chi has to be looked at as a big fail.
Shang-Chi opened to $75.3 million and Black Widow opened to $80.3 million, but joining Eternals, both films are also in the gutter as they are not even going to come close to $500 million: Black Widow is at a paltry $379.6 million and Shang-Chi is at $427.8 million.
It's safe to say Eternals also won't get anywhere near $500 million and to expect a huge drop next weekend at the box office.
Eternals also opened less than Ant-Man and the Wasp's $75.8 million, and we have to go back all the way to 2015 to the first Ant-Man movie which opened to $57 million for Eternals to beat a Marvel movie.
Yep, so that means when inflation is factored in, Eternals has the second-lowest opening for an MCU movie, not including Universal's Incredible Hulk.
Surprisingly, the shill critics didn't like the movie as Eternals has a Rotten Tomatoes score of only 41%, and its Audience Score is also low for a Marvel movie with an 81%.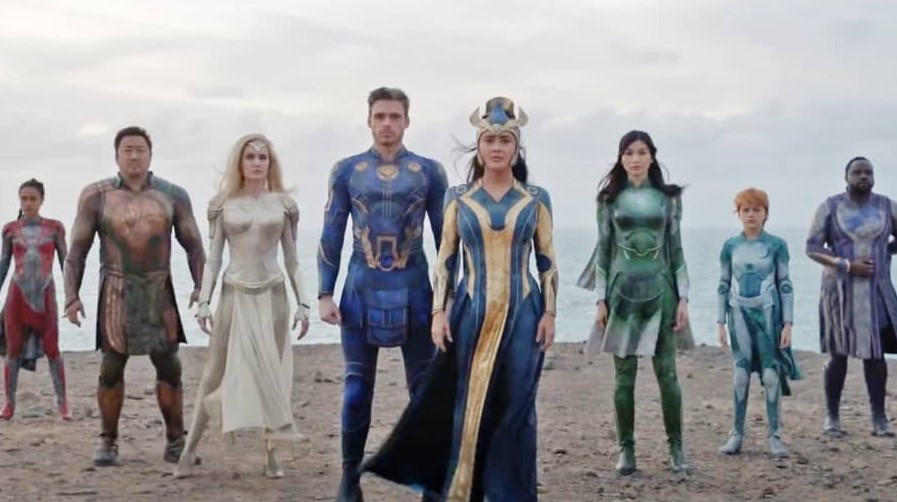 Kevin Feige fails fans, Marvel with Eternals
What's also disturbing about the release of Eternals is that it shows Kevin Feige's production team isn't bulletproof, as it has to be questioned how can they release a movie that is so bad? Certainly, they had to know it wasn't any good. In addition, Kevin Feige's decision to go with a director who has zero experience working on big tentpole CGI movies has to be questioned. Chloé Zhao reached out to Denis Villeneuve because she didn't know anything about IMAX, and she recently said Ikaris was inspired by Zack Snyder's Superman Man of Steel movie, a movie that also underperformed at the box office and among fans and critics and cost Snyder the DCEU franchise.
Why Eternals failed is because Marvel only intended to promote the woke agenda: Marvel didn't care at all about the source material, the comics, or the fans, but they wanted a movie featuring a woke cast and story, so they decided to use the Eternals characters from the comics, change everything about them, and to no surprise, the approach failed big time, just as every woke approach from Hollywood has time and time again.
Marvel Phase 4 is off to a disaster of a start.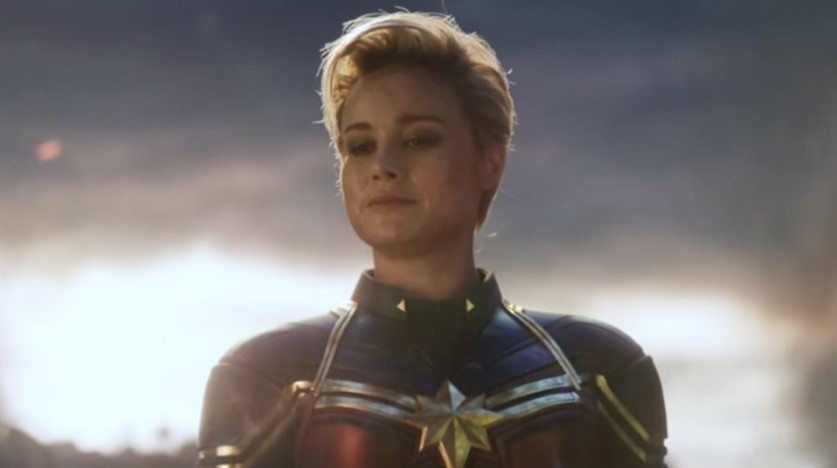 Captain Marvel, Brie Larson a big fail for Kevin Feige
Regarding Captain Marvel and Brie Larson also being a big fail for Kevin Feige, while true Captain Marvel made a billion dollars, the same would have happened for a Squirrel Girl movie if it was connected directly to Infinity War and The Avengers: Endgame and was released a month prior to Endgame.
Its Rotten Tomatoes score is also at an MCU lukewarm 79%, with the Audience not liking the flick at all with a 45%.
Kevin Feige is also not bringing back the writers and directors and even dropped "Captain Marvel" from the sequel title in favor of The Marvels and is bringing in Teyonah Parris as Monica Rambeau from WandaVision and Iman Vellani as Kamala Khan from Ms. Marvel because Brie Larson is unlikable and can't carry a Marvel movie. To put things in perspective, imagine if following Iron Man, Captain America, and Thor if their sequels didn't use the character names? Same for Spider-Man. Even the Ant-Man movies are still using "Ant-Man."
The Avengers: Endgame also downplayed Captain Marvel, as she only appeared briefly at the beginning and the end, and as seen in the Shang-Chi post-credit scene, one of Carol's powers must be the ability to grow hair, because Marvel ditched the goofy short hair look from Endgame that no one liked.
Brie Larson has also been quiet on the "white dude" front as of late and appears to be trying to rebuild her image.
What's next from Feige and Marvel? Jeremy Renner gets replaced as Hawkeye; Ms. Marvel features a politically oppressed teen wannabe Green Lantern; She-Hulk is going to be goofy; Thor 4 has Female Thor and Valkryie looking for her Queen, and I can't imagine what is going to happen to Doctor Strange in The Multiverse of Madness (recall how they ditched Doctor Strange in WandaVision because he's a white dude; oh but look who is also starring in The Multiverse of Madness — Wanda).