While Brie Larson hasn't been active on YouTube, the Captain Marvel actress has been posting a lot about herself on social media, with the latest where she shows off "kinky boots."
Friday saw Brie Larson post an image of herself wearing a RODARTE sweater, no pants, and knee-high black boots.
"An ode to Kinky Boots @OfficialRodarte," she tweeted.
Brie Larson wears kinky boots: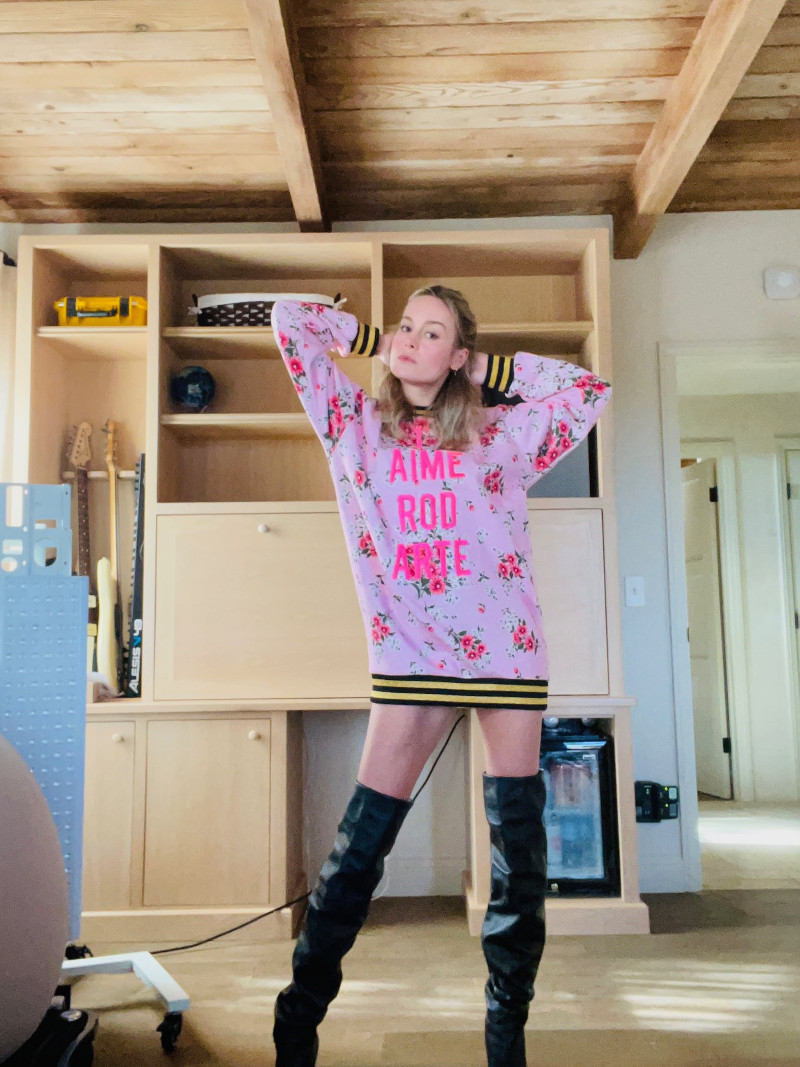 Brie Larson from a decade ago:
Just a few days ago she also tweeted a pic of herself from ten years ago.
"*Cue photo of me over a decade ago* I was fortunate enough to speak with Yrsa Daley-Ward on today's @LearningLots episode on the topic of purpose. It had me thinking a lot about what purpose is and (most importantly) how we find it," Larson said.
Brie Larson wearing RODARTE:
On Monday, Brie Larson also posted another image of herself wearing RODARTE, and this isn't the first time she has worn the brand, as back at the premiere for the Captain Marvel movie, she wore a RODARTE dress.
Brie Larson images and video:
Other images she posted include a reference to Princess Diaries, one of her apparent boyfriend, an exercise video, and a pic of herself wearing white for Labor Day.
Captain Marvel 2 gets released in 2023
Regarding not doing much on her YouTube channel, as filming has started on Captain Marvel 2, Brie Larson announced she was taking a break from posting videos.
And regarding Captain Marvel 2, Marvel has decided to call the film The Marvels with the addition of Teyonah Parris as Monica Rambeau from the WandaVision Disney Plus series and Iman Vellani as Kamla Khan from the Captain Marvel Disney Plus series. The flick has a Feb. 17, 2023 release directed by Nia DaCosta.
The top header image is from when Brie Larson appeared on Jimmy Kimmel wearing that sexy low-cut dress back in 2019. See below.
Brie Larson on Jimmy Kimmel: