It's said that Willem Dafoe is back for Spider-Man 3 as the Green Goblin which sees him reprise as the villain from the Sam Raimi movies.
It's also said Thomas Haden Church will be back as Sandman and that Jake Gyllenhaal will be back as Mysterio.
The info comes from YouTuber Grace Randolph on Twitter who has claimed the movie will feature a Sinister Six made up of Multiverse characters.
"I heard Willem Dafoe is actually signed," Randolph said. "So we've got: Jamie Foxx, Alfred Molina, Thomas Haden Church, and I believe Jake Gyllenhaal. All that's left is Michael Keaton but since he's already in Flashpoint, having trouble closing deal."
Tobey Maguire, Andrew Garfield, Kirsten Dunst, and Emma Stone are also said to be returning. Maguire was recently spotted where he was thought to be involved in a costume fitting.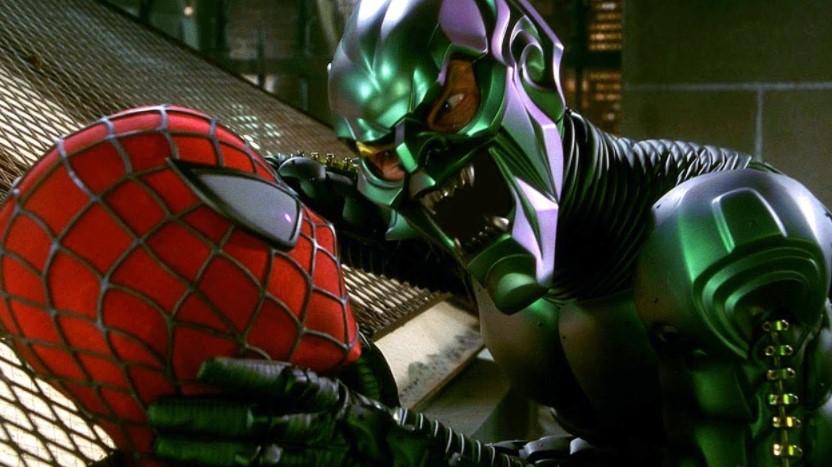 Everybody back for Spider-Man 3
The news shouldn't be all that surprising as Kevin Feige recently confirmed Spider-Man 3 connects to Doctor Strange 2, and since the latter is a Multiverse movie, it isn't too hard to connect the dots. There is also the fact that Sam Raimi is directing Doctor Strange: In The Multiverse Of Madness. The upcoming Disney Plus WandaVision and Loki series will also play a part in Feige's Multiverse storyline.
"Elizabeth Olsen is currently in London right now. She is shooting the film Doctor Strange: In The Multiverse of Madness with director Sam Raimi, star Benedict Cumberbatch and the rest of the cast including Benedict Wong, Rachel McAdams, and Chiwetel Ejiofor, and joining them is a new fan-favorite character from the comics, America Chavez, played by Xochitl Gomez," said Feige at the recent Disney Investor Day presentation. "This film hits theaters March 25, 2022, and we are really pushing the boundaries of storytelling with this thrilling, scary, mind-bending adventure. Not only will Doctor Strange: In The Multiverse Of Madness connect directly to the events of WandaVision, but it will also connect to the events of our new Spider-Man film coming to theaters December 2021."
A recent report offered that everybody will be back, which followed the news of Andrew Molina back as Doctor Octupus from the Raimi movies.
It's also rumored that Kevin Feige is bringing back Charlie Cox as Daredevil.
The untitled Spider-Man 3 has a Dec. 17, 2021 release date directed by Jon Watts also starring Zendaya, Marisa Tomei, Jacob Batalon, and Tony Revolori.