Tobey Maguire has been spotted for what could be a costume fitting for Spider-Man 3, possibly confirming the rumors the actor will return as Spidey in the movie.
The 45-year-old actor was spotted Wednesday in North Hollywood, California getting out of a car wearing a mask where it's reported it could be for a costume fitting for Spider-Man 3.
Just Jared reports, amid the rumors of Tobey Maguire returning for Spider-Man 3, that Maguire was seen in the parking lot of the Wardrobe Workroom store where it's guessed he is getting fitted for a costume in the upcoming Marvel movie.
To be clear, these images don't confirm Tobey Maguire is back as Spidey, but the writing seems to be on the wall. More below.
Tobey Maguire Spider-Man 3 costume fitting: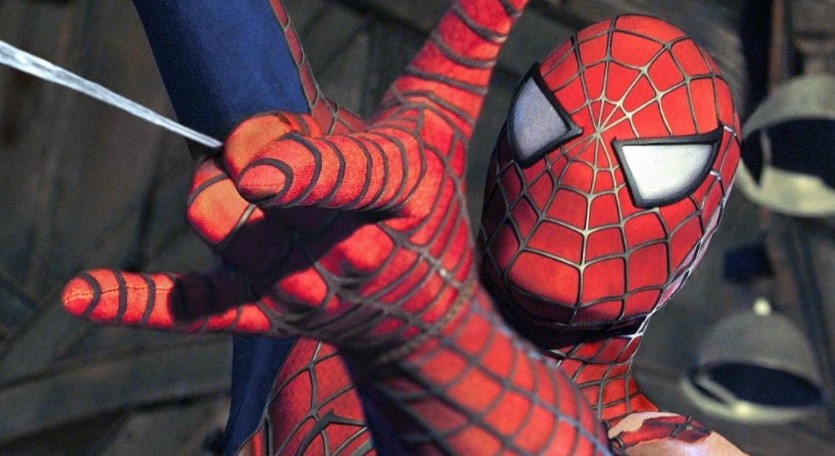 Spider-Man 3 rumored to be a Spider-Verse Multiverse movie
It's rumored that Spider-Man 3 will be a Spider-Verse Multiverse movie featuring Tobey Maguire back from the Sam Raimi Spider-Man movies along with the recently reported return of Alfred Molina as Doctor Octopus and the rumored return of Kirsten Dunst as MJ; Andrew Garfield is said to be back as his version of Spidey along with Jamie Foxx as Electro and possibly Emma Stone as Gwen Stacy.
The theory is that following the events from Far From Home where the Tom Holland Spider-Man was set up as the murderer of Mysterio and his identity released to the public, that Spidey is on the run with a Sinister Six made up of Multiverse characters after him, which sees the Holland Spidey team with the Tobey Maguire and Andrew Garfield versions of Spider-Man.
Benedict Cumberbatch is also starring in Spider-Man 3 as Doctor Strange which further adds to the plausibility of a Spider-Verse flick as Strange's sequel is titled "In The Multiverse Of Madness," with it possible the upcoming Disney Plus WandaVision series could connect as well.
It's also rumored that Tobey Maguire will be reteaming with director Sam Raimi in Doctor Strange 2.
The Charlie Cox Daredevil is rumored as well.
The untitled Spider-Man 3 has a Dec. 17, 2021 release date directed by Jon Watts also starring Zendaya, Marisa Tomei, Jacob Batalon, and Tony Revolori.